-updated on feb 2019
Hi, Guys!
Commission available now !!QuQ
★★★★★Payment and Some Rules ★★★★★

I do accept
Paypal
and
Points
.
If you paying through
Paypal
will receive a
free draft
.
The
Paypal
payments are via
Invoices
.
P
lease pay for the
transaction fees
(PayPal)
salecalc.com/paypal
The Deviantart points payments are through of my
Commission widget
For PayPal, please send payment for ' pay for goods or services', select click "no shipping required".
See this guideline if you have any question about payment:
1. Buying art with PayPal by oni Suu
2. How to pay for an invoice via email or PayPal by KFC employee


Do Not send any payment till I accept. I don't do the refund.

Once you are satisfied with the draft stage.You will have 24 hours to complete your payment.
I will continue working the next stage after receiving full payment.


Order by sending me a note title 'Commission'.
Please be specific about what you want. ( English is not my native language) 。゚(TヮT)゚。

Terms and conditions
Prices are USD.
Use a
converter
if you don't know how much the prices are in your currency.


NO REFUNDS.
Σ(☉ω☉ノ)ノ
I'll send the final/complete commissioned work through your email that you provided.
Once you satisfied with the draft, Payment must be sent within 24 hours.
I retain the
full copyright
of the commissioned work.


I can post it to any of my social media by putting on a
watermark/signature
.


I'll also give the
credit
to the commissioners.
The commissioners will only the one who will receive the
unwatermarked
artwork.

YOU MAY NOT USE COMMISSIONED ART FOR COMMERCIAL PURPOSES.
Those commissions are for non-commercial, personal use only.
You can use/re-upload it wherever you want as long as you are the commissioner/owner of the character.
Please, be patient. I usually take up to the 1-2 week to finish your
commission.
There will be an extra charge for major changes.





★★★★★
Commission Types

★★★★★
Baby Chibi( 2 head body)

E

xtra character

$ 8

/800 pts
(2 character in one canvas = $18/1800pts)
Normal Chibis (2.5/ 3 head body)

$15/1500pts each character

-Extra

character

$13/1300 pts

(

2 character in one canvas =

$28/2800pts)

Bust
$15/1500pts each character
-Extra character $13 /1300 pts

(

2 chara in one canvas is $28/2800pts

)
+ $3/300 pts for any extra objects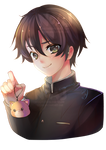 Half Body
$25
/
2500 pts each character
+

$4/400

for any extra objects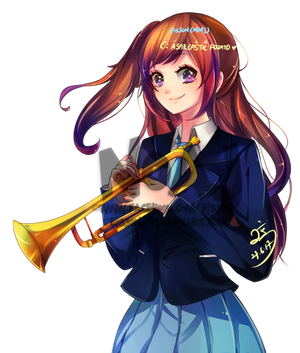 Full Body

$45/ 4500 pts each character
-Transparent BG
+ $4/400 pts for any extra objects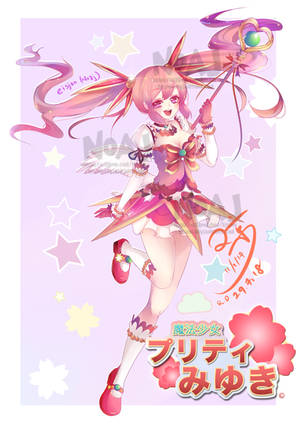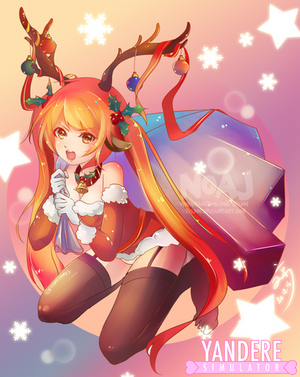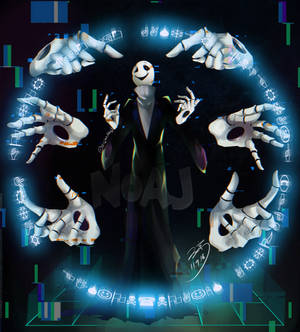 ✧*。٩(
*
ˊᗜˋ)و ✧*。
Only For Baby and Normal Chibi
✧*。٩(ˊᗜˋ*)و ✧*。
♥ If you want me to draw any pets, animals, weapons, simple wings, cake, flower, book, small pet, cushion, balloon you have to pay the additional fee.( depends on its complexity)
($1/100 - $2/200 )
♥ If your character is super detailed and complex like a lot of laces you have to pay additional fee
($3/300 - $5/500 )


* Note: These prices x include backgrounds, extra objects, etc. They're just base prices.*
-resolution at 300dpi
♥ transparent BG/ Simple pattern BG is free
.゚+。:.゚(*゚Д゚*)゚.:。+゚
*In the future, the price will increase.*

★★★★★WHAT I CAN DRAW ★★★★★
Female/Male
Original character
Personal avatar
Kemonomimi
WHAT I CANNOT DRAW
Fan art
Mecha
Realistic
Furries



★★★★★ How To Order ★★★★★
Note me with titles 'commission'. Then please complete the form below.
FORM:
Paypal-Email/dA-Email: (To contact you)

Style: (HB /FB / Chibi/Bust )
Payment: (Points or PayPal)

Character: (Name, Gender)

References: (images with clear colors of eyes, hair, skin, costume etc)

Personality: (3 Words Kawaii/Kuudere/ Tsundere )
Pose:

(

Feel free to request a simple pose, or provide sample image)
By commissioning me, you are agreeing to my terms and conditions:
"I completely accept your terms of service and I understand that there are absolutely no refunds."
♬-End-♬




★★★★★ Progress ★★★★★
Make sure you read the rules
① Fill forms and send it in a note titled 'commission'.
②Wait for my reply. I'll accept or reject your commission.

③ I'll send a draft to you, You can request small changes in the sketch stage. I won't do any changes after that.


Or
If you're not satisfied with the draft, you can
cancel
your commission.
Or
I have the right to decline if I am not understanding with the character's design/etc.


④ Once you are satisfied with the draft.You need to complete the FULL payment
⑤ I won't continue your commission. If your Payment not to be paid In FULL.

* You can request WIP

Only pay AFTER when you are satisfied with the draft. Any payment before that will be considered a donation.

♥Thank you very much, guys ♥
COMMISSION LIST
1.
Rookie-Dea
DONE
2.
Leui-Louie
DONE
3.
LyomeLuv
DONE
4.
lyscious
DONE
5.
ASarcasticPotato
DONE
6.
LyomeLuv
DONE
7.
WitoruniP
DONE
8.
Kiiryuin
DONE
9.
MadalineJones
DONE
10.
Rubisha
DONE
11.
x-Cute-Kitty-x
DONE
12.
EluSeci
DONE
13.
rukuluc
DONE