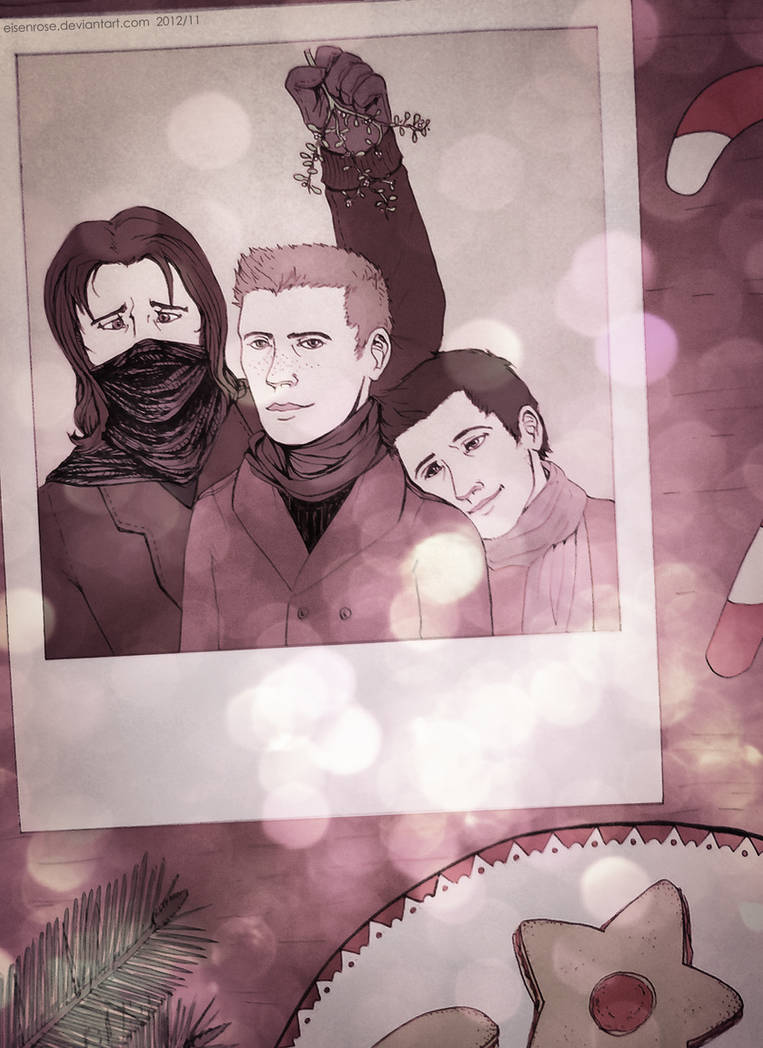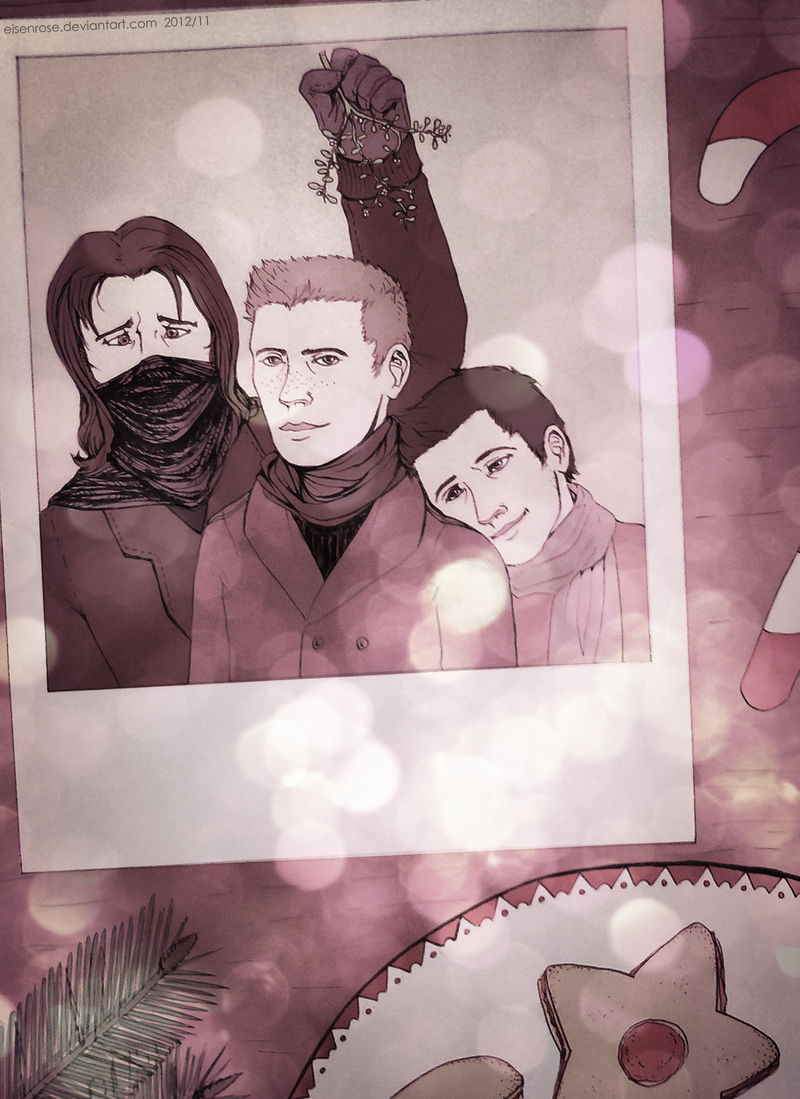 Watch
Some SPN AU where Sam and Dean celebrate Christmas together with Castiel, just being happy and not hunting/fighting anything
/sob sob
just something that's never gonna happen in the show y'know

Anyways Sam is being a troll photobombing lovely Christmas photos.
--
I drew this during today's History class and colored it at home (and added buttload of textures and effects as well because it wouldn't have been me if I hadn't done so)
Thanks for
comments
and
favs
;u;

/keeses

Look at that content smile on Cas' face, omfg
I love Destiel + Sam <333333
Reply

Reply

N'awww, so cute!

I love the idea, and the way you composed the pic, the photo against the Christmas background and a hint of gingerbread cakes

Sigh, such a lovely scene, and of course Sam's sneaky mistletoe

Cool job!
Reply

Reply

Heehee, thank you (love the hug icon). Oh, yes, definitely, that's how I imagine it, too

Sam sure has an inner bitch in there somewhere, Dean is right

Reply

aaaa

... nádhera

Reply