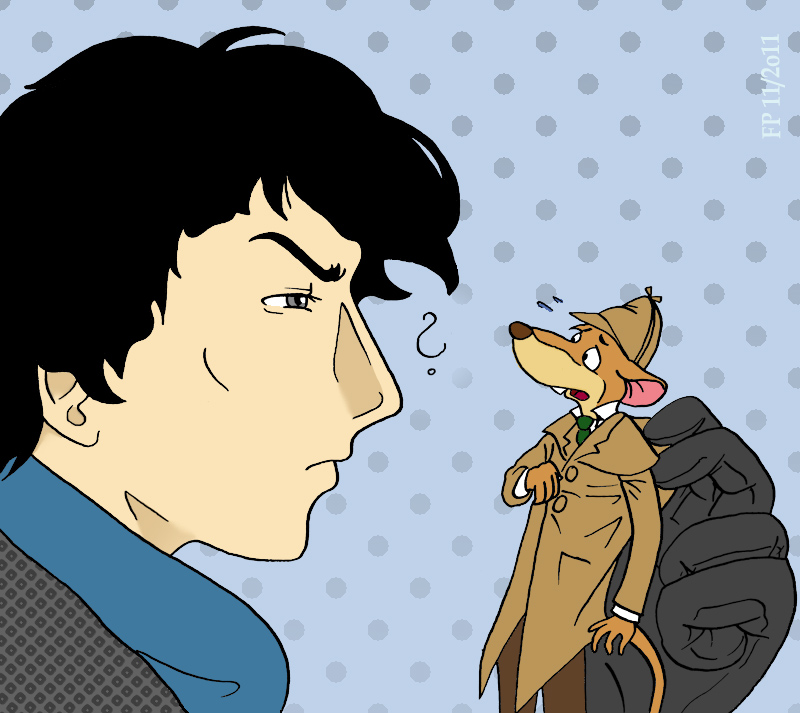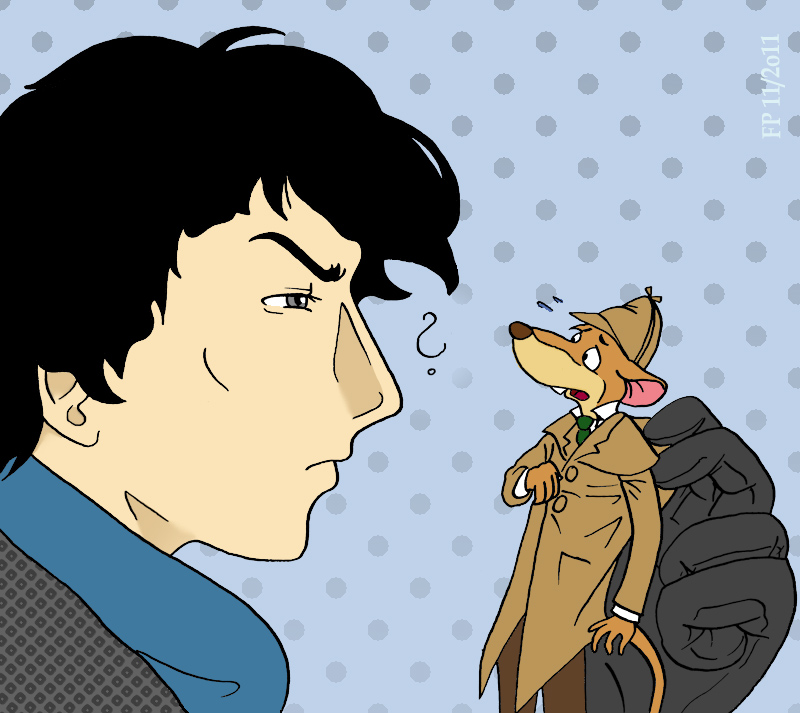 Watch
++have you been bored again? and I hope its not a rat

++
++Not terribly. I'm not sure. Do rats normally wear victorian clothing? SH++
++are you high?++
++Not at all. I would have noticed. SH++
++Bring new milk, though. Just to be sure. SH++
--
I just watched Basil the Great Mouse Detective again and wondered how I could mostly forget about something I loved so much as a child!
I made a coloured version with copics but spoilt it. I'll give it a second try tomorrow.
edit: failed at copics again, so here is the whole thing coloured with photoshop. I tried to imitate cell-shading, but it looked a little strange, therefore I added some simple patterns.
characters belong to "The Great Mouse Detective" (Disney) and "Sherlock" (BBC)