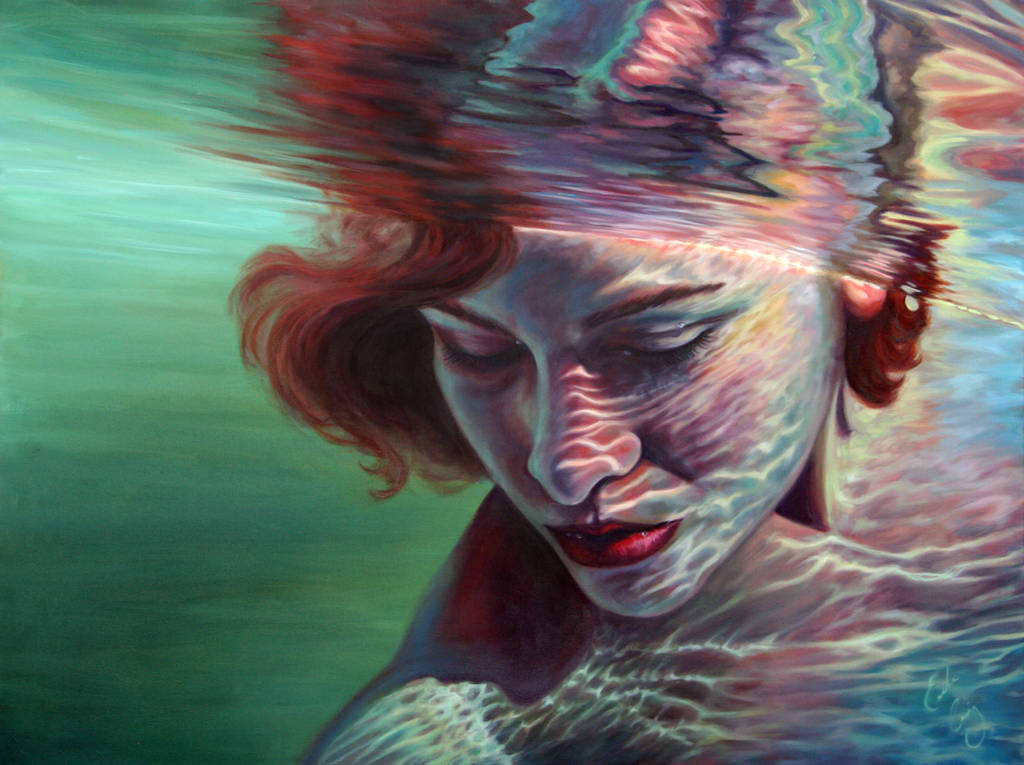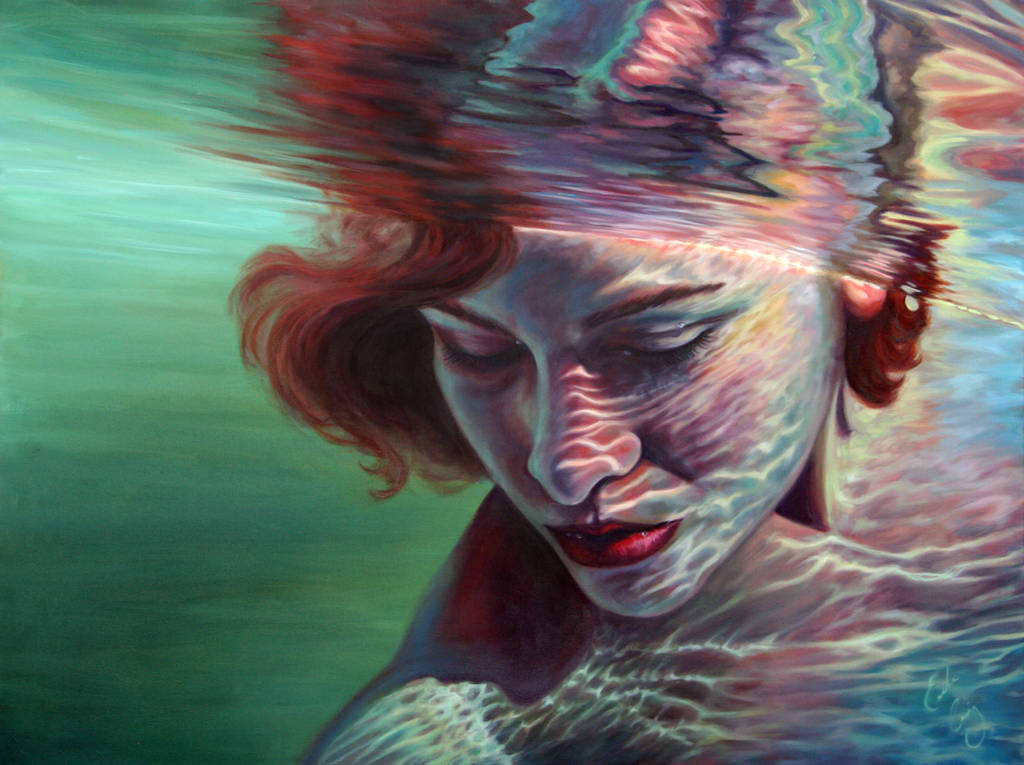 Watch
2012. Oil paint on canvas. 36" x 48". Fifth painting in the water series. Sarah was the model. This one might be my favorite. I let more exaggerated color come out and left the composition simple.

(c) Copyrights to all images belong to me. Please ask permission before reposting on other sites.
Daily Deviation
Given 2012-09-24
When I laid eyes on this piece, my immediate reaction was literally, "Wow, this is amazing!" I love that way that this is done, I love your vision and concept, and the technique used to carry it out. It carries with it a feel of surrealism, whist still displaying fantastically realistic beauty. Everything looks proportional, and the water above her head looks so real. The way that the light dances on her skin, and the colors that are displayed on her skin give her that tranquil feel. However, I do feel that something more could be going on behind her in the water, but that is a tough call due to the fact that it may take away from the tranquility of the piece. It's not a requirement, and the piece is breathtaking without it still, but it is something to think about. Thank you for posting this, it is definitely a five star piece! Brilliant job!
The Artist thought this was FAIR
42 out of 42 deviants thought this was fair.
this piece struck me as lightening - at first glance it looked to me like a photoshoped picture. i love the way you let the colours flow into each other giving a real feeling for water. i especially like the way you let the light brake through the water and dance on her skin.
i also thought the background was a bit insipid. but when i remember what i see when i go snorkling - with out focusing on anything - that's exactly what the background under water looks like. and you gave it so much deapth by getting darker towards the end/corner.
my almost favourit part in all of this is the hair! it actually looks like floating hair in the water - amazing!

one small detail i find is slightely irritating. tha's the other missing shoulder. i get the idea of letting her outlines melt with the water, but maybe a hint of a shoulder would help the eye.
even though i quite like the surreal effect that results of this.

5 stars from me too in all categories. love it!
The Artist thought this was FAIR
39 out of 39 deviants thought this was fair.