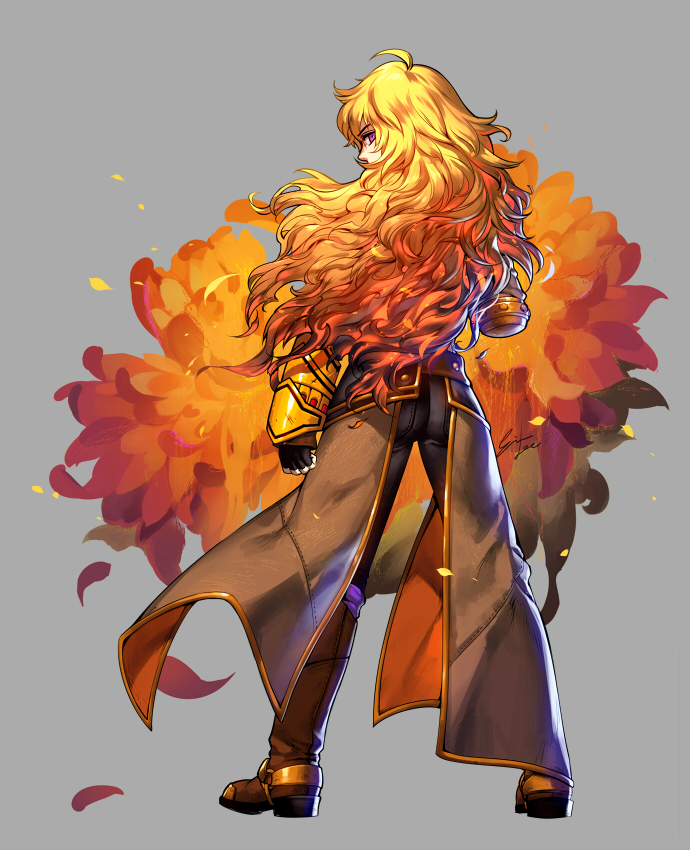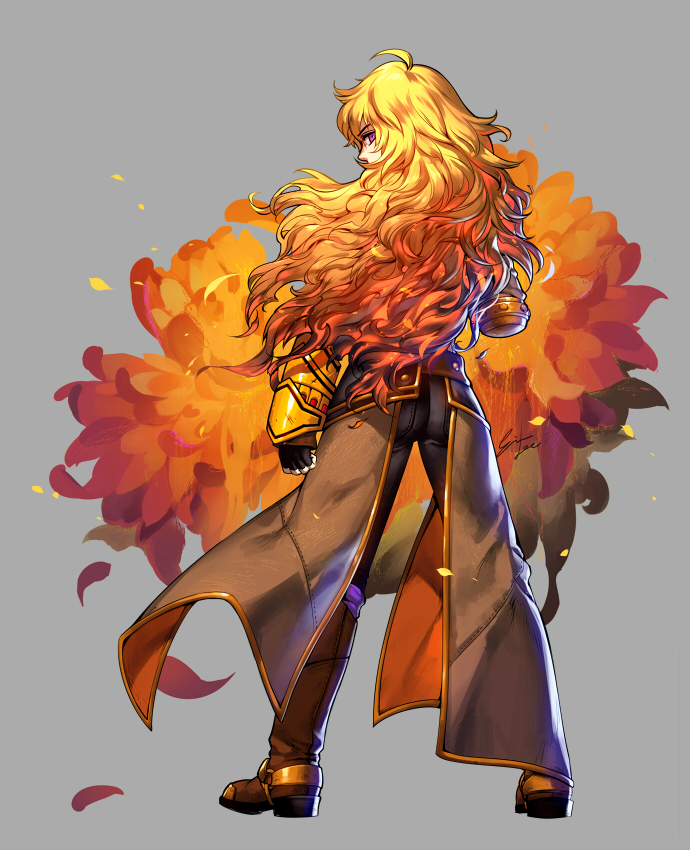 Watch
You might have seen these floating around lately

I had the honor and pleasure of reprising my role as a designer and illustrator for RWBY V4, so here are some new character arts.
Let's give a hand for Yang! This is the finalized version for what I imagined her outfit to be at the start, but was told by the team they wanted something more casual ('don't give a crap') as she struggled emotionally. Later on, she could get the cool outfit. In the end for the sake of awesome matching team portraits, they let me draw this one. She's back-facing because it fits thematically for V4 (but really...it's to tease her outfit)
Look forward to V4 on Oct 22!
Follow me on FB:
facebook.com/einlmao