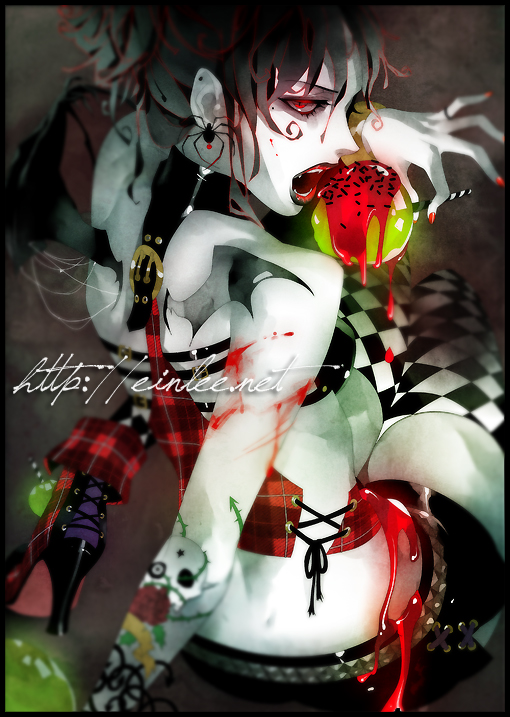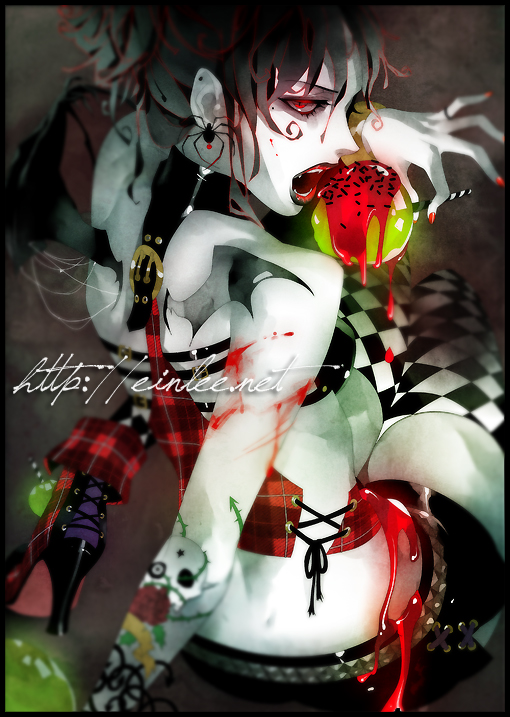 Watch
happpppppppppy halloweeeeeeen!!!



for once, it's actually getting chilly where i live this time of year, yay!
raven (surprise) looking very gothic, and while i'm having second thoughts about the costume, i couldn't be more pleased with the execution--everything i had in mind is pretty much in the picture: lips, profile, hand, vampire, apple, goo, disorienting stockings, plaid heeled boots!
and those are dark chocolate sprinkles, not dead ants or charcoal grilled maggots on the err..red caramel.
wallpaper available for download at
[link]
tools: sai, photoshop
textures from cgtextures.com
print available here!