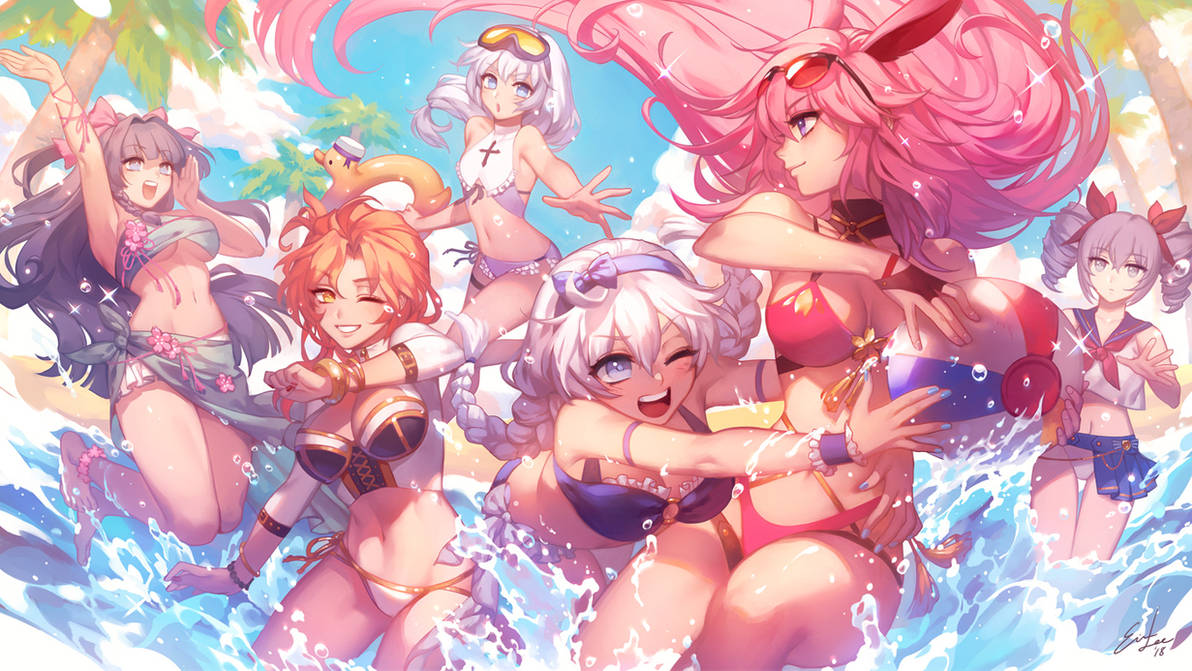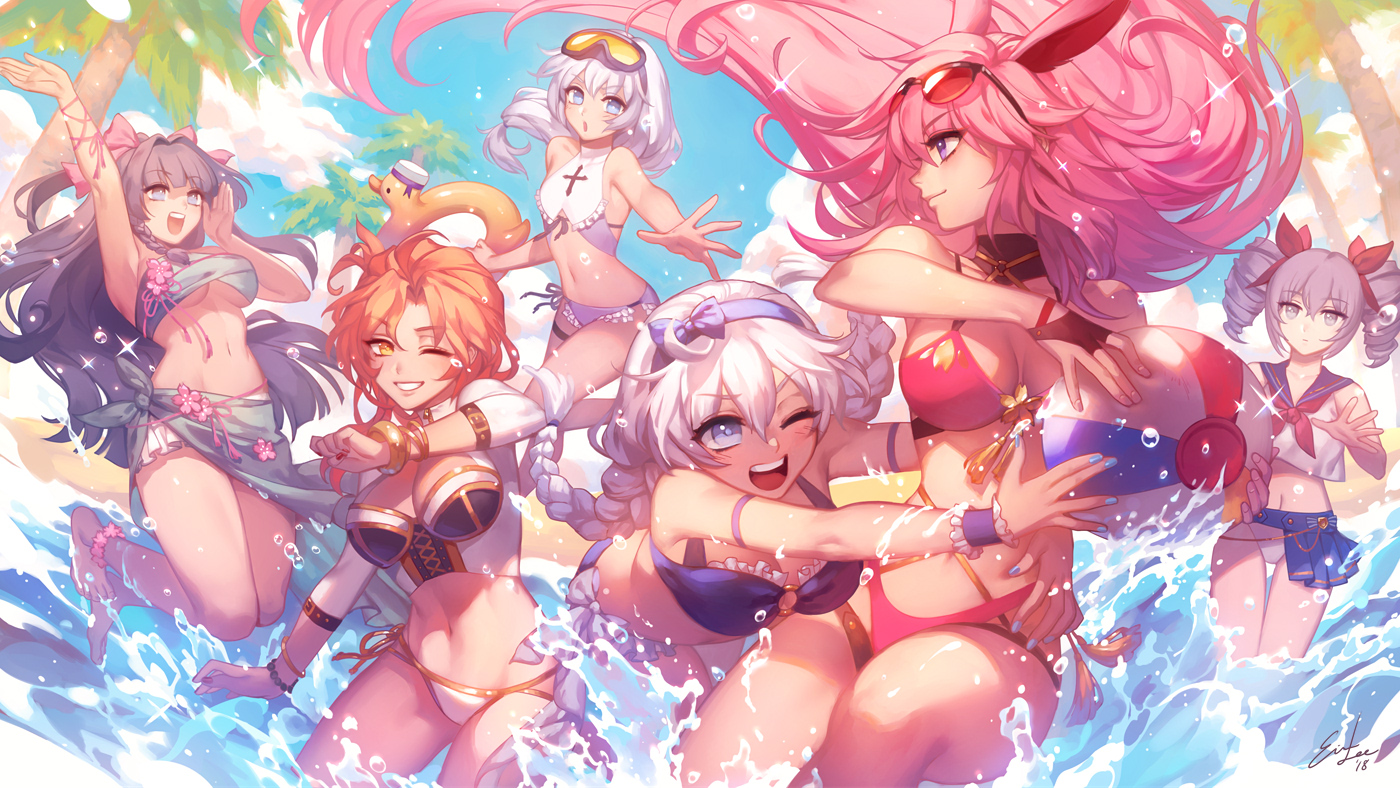 Watch
The Valkyries of Honkai Impact 3rd hit the beach!
This is my tribute to the Honkai Impact summer fanart contest (with a prize pool of $10k), of which I am one of the global judges!
I was asked to draw the 6 main Valkyries having fun at the beach!
Kiana (twin braids) and Bronya (far right) are a team, as are Sakura (pink hair)/Mei (dark hair), and Teresa (center back DFC)/Himeko (red hair) - duking it out for the almighty beach ball!

If you want to draw these lovely ladies and have the chance at winning one of the many prizes, head on over to the event page:
event.global.honkaiimpact3.com…

In other news, I'll be at Smash in Sydney, Australia this coming weekend at table A13, hope to see you there!

Daily Deviation
Given 2018-07-18