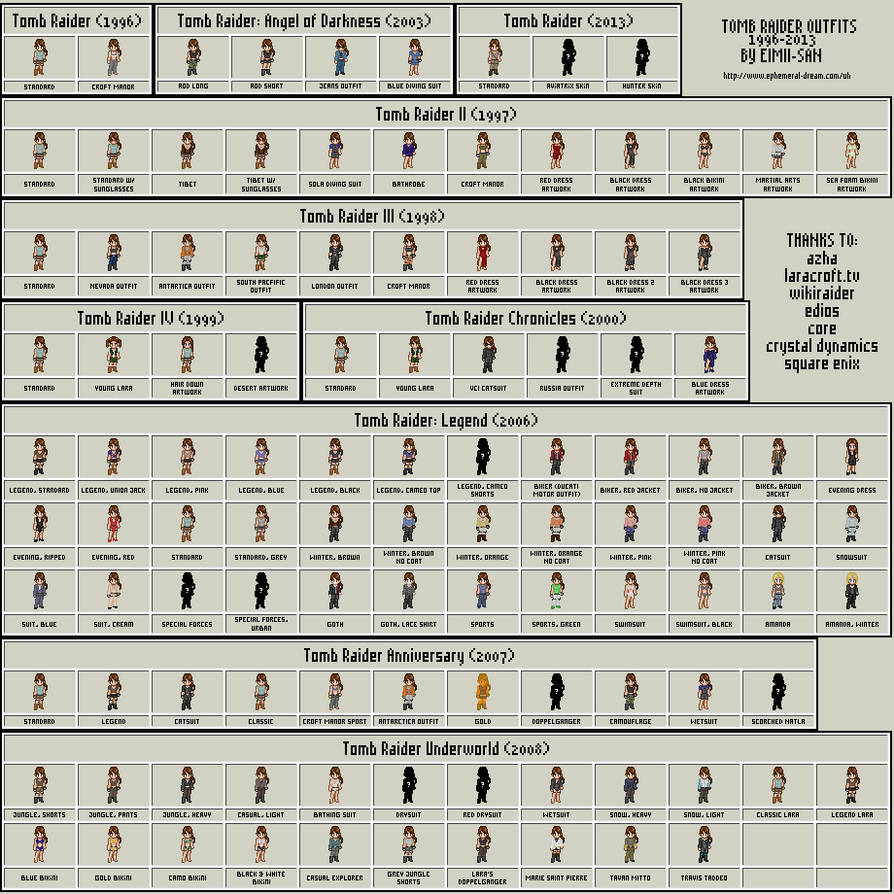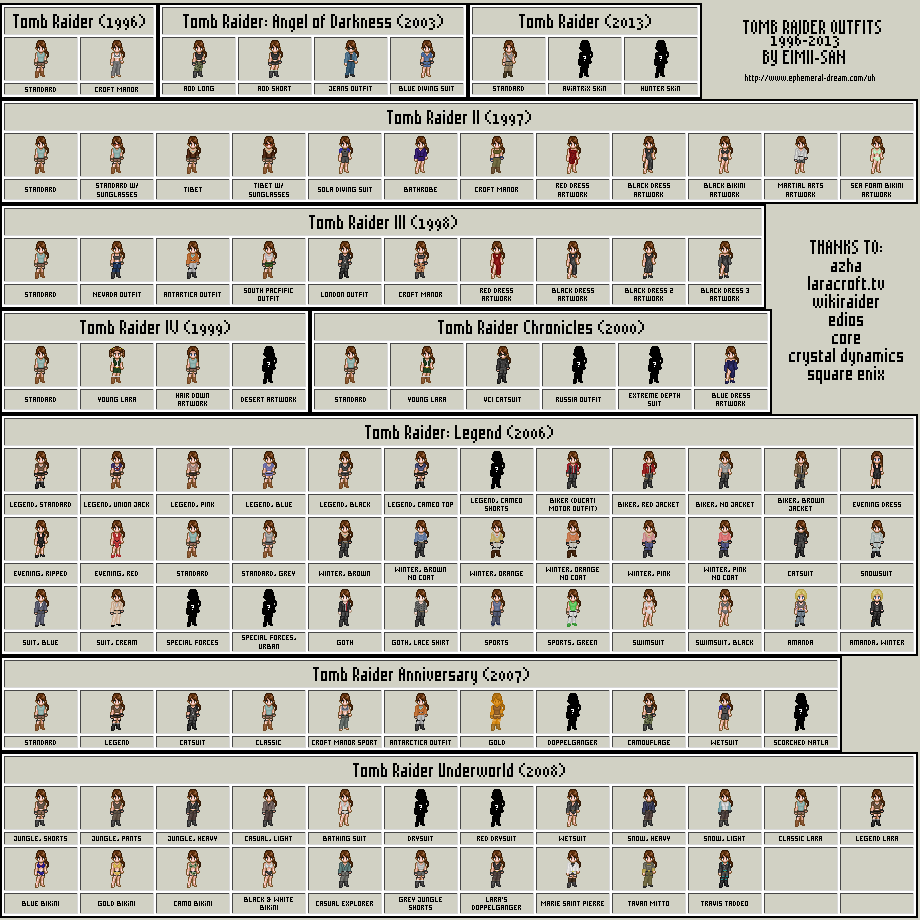 Watch
Oh my goodness. Where to begin? I think I had about half of these done already when I decided to make one for the reboot. Then I thought... "why not make as many of the outfits as possible...and post it on DA?" and so this project was born. I dubbed it the
"Lara Project"
(i'm very original).
I wanted to have it done and ready to post today...because Tomb Raider comes out today for consoles!
I tried to make every outfit possible of Lara's. Even official artwork of her in outfits not seen in the game. I'm pretty sure I got everything listed there but I could be wrong. This project took me about a week and half.
The little Lara's that are blacked out means i haven't made a sprite for that one yet. Either because i can't find a good picture...or its probably outside of my abilities. I.E. "Bacon Lara" or the Doppelganger.
Image Resources:
Creative Uncut -
[link]
LaraCroft.Tv -
[link]
WikiRaider -
[link]
These sprite bases made by the ever awesome owner of Azha. Based off the Sailor Moon: Another Story game for the SNES.

Do not steal or alter in anyway.
==========================
This is originally posted at my sprite website Utsukushii Hotaru
[link]