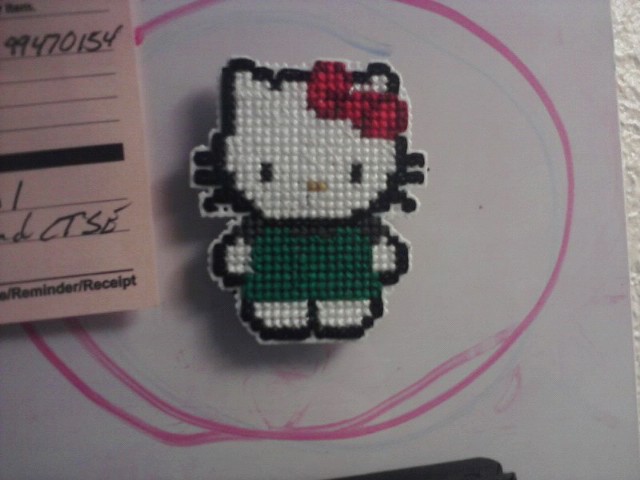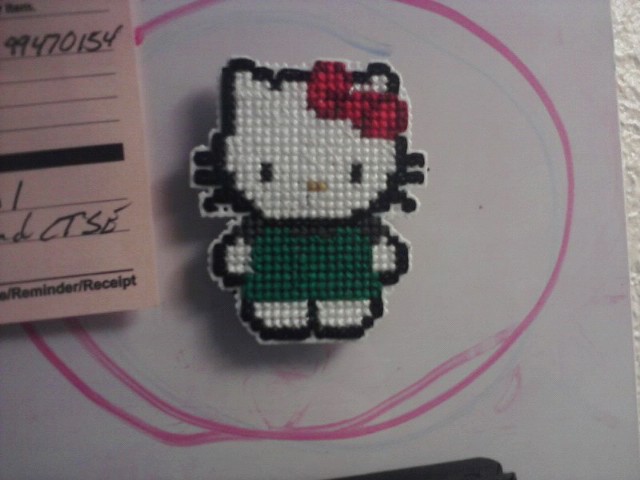 Watch
My sister-in-law's birthday was on the 4th and this was my present to her! I cross stitched a simple Hello Kitty sprite and just made her jumper green. Looks like a Starbucks apron...right?

My sister-in-law loves Hello Kitty and she's been a Starbucks Barista for around 6 years.

I actually just worked from an image in photoshop. Crossing off each pixel as a stitch. My pattern maker seems to have broke, but with a pattern so small it hasn't been too hard.

She was stitched on 14 count plastic canvas. (my brain is dead and can't think of what its called.) Using only DMC thread.