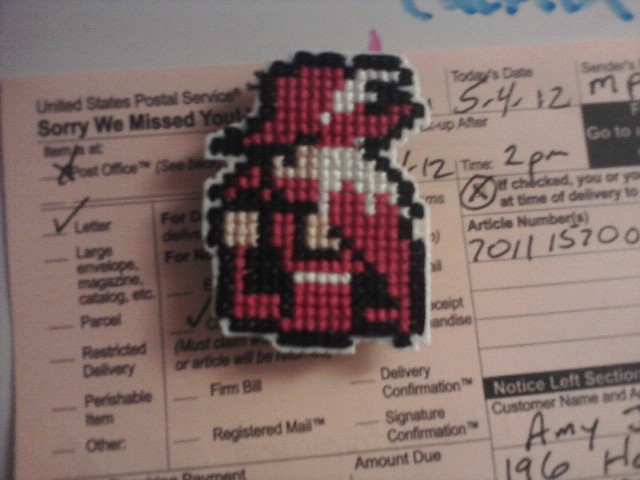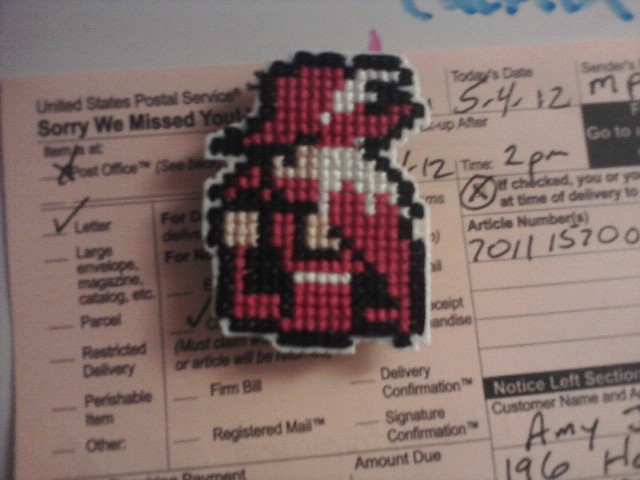 Watch
I know i've posted a picture of this little guy before. But that was before i got him onto a magnet.
I just recently touched him up a bit and got a magnet onto him. After I cut him from the plastic canvas he was left lying around for awhile. A few of his stitches came undone and i fixed one or two minor errors.

I've thought about making sets of the White Mage, Black Mage, Red Mage and Warrior/Fighter to sell at some point. But i dunno how interested people would be.