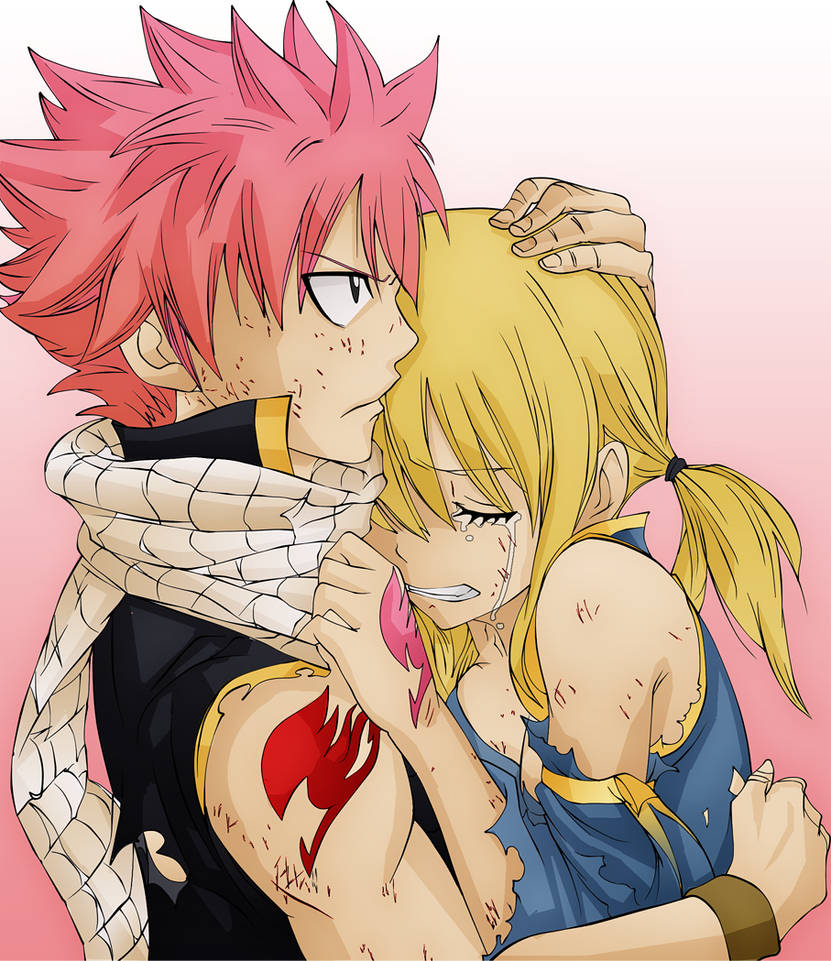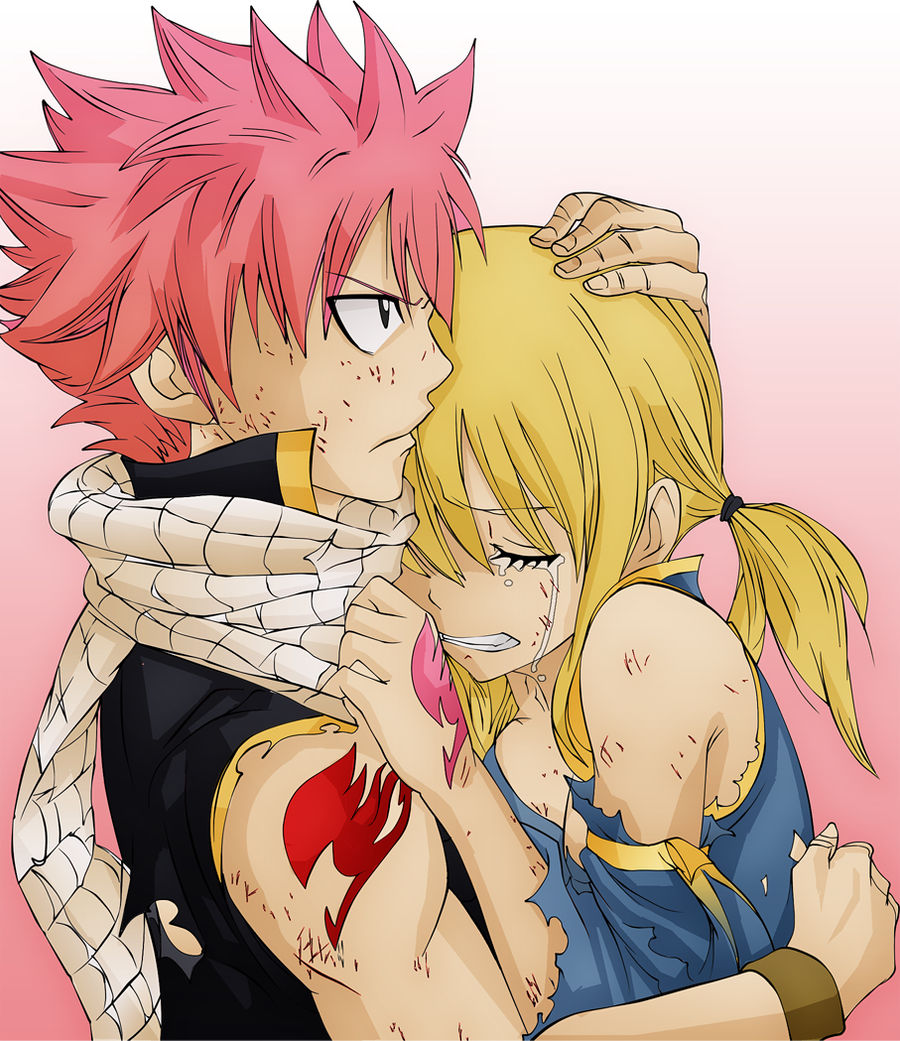 Watch
yay my favorite image of lucy and natsu. my OTP of fairy tail. well ok, one of many. juvia/gray, levy/gajeel, cana/laxus, freed/mirajane.... being among other. okay so many pairings. there can never be just one!
ANYWAYS, coloring this was a pain. shading natsu's hair and scarf was a nightmare but i'm pretty pleased with it. I had to draw in the tears myself but i think Lucy was the easier one.
I actually finished this back in the beginning of summer like Cana, but didn't have time to post till now. This took me about 5 hours.
Natsu, Lucy & Fairy Tail are (c) Mashima Hiro
Coloring is (c) to

Line Art is (c) to the awesome