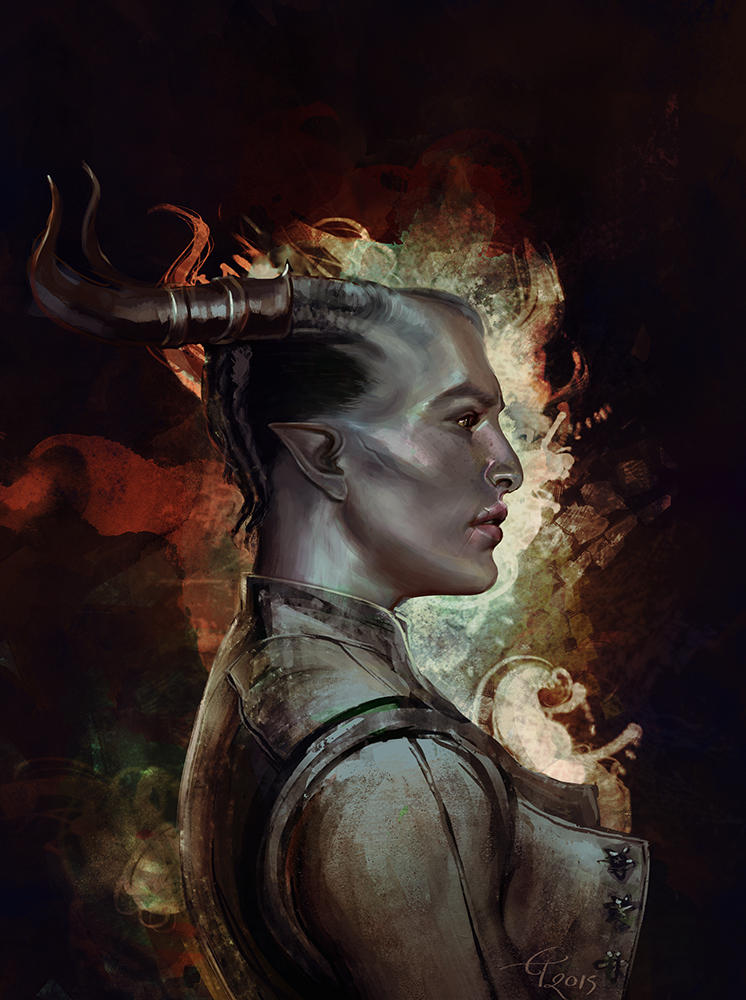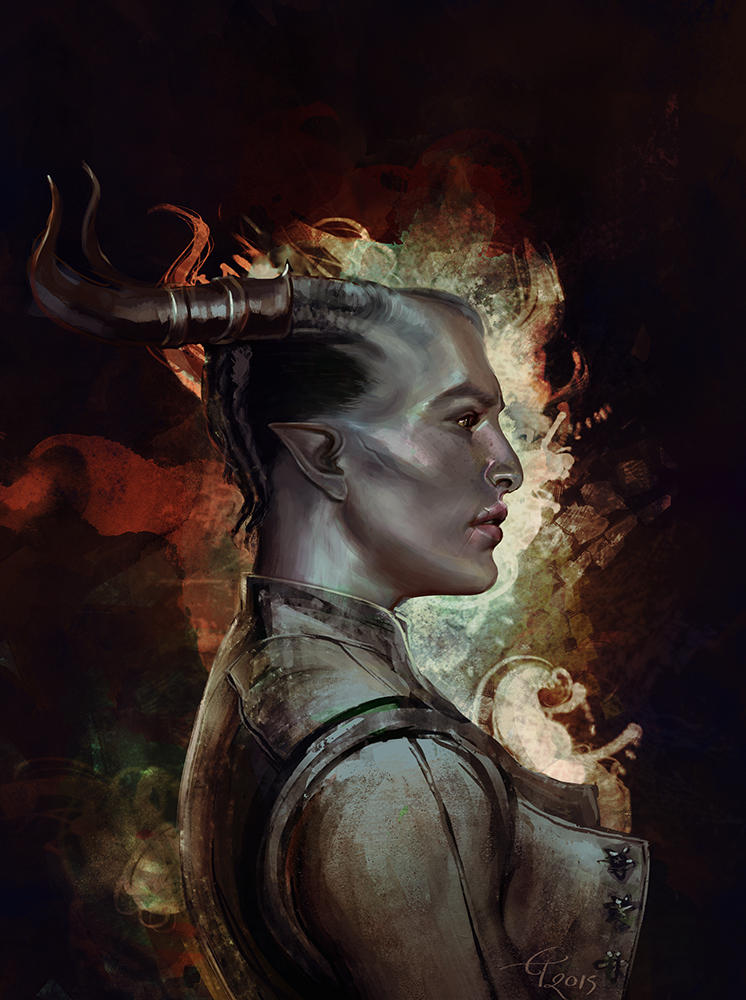 Watch
I've been really enjoying Dragon Age: Inquisition.
One thing I love about it is the art, especially the character tarot cards. I've noticed the trend from DA2's loading screens, featuring nthornborrow's art, and I'm really happy to see more in the same flavour.
I didn't manage to achieve a similarly stylised effect, but I'm still pleased with how my Inquisitor turned out. I've grown a soft spot for her.

(Her first name, Sylith, is a homage to Glen Cook's Black Company books.)

She is gorgeous! I just finished my Adaar playthrough, I just love how you captured yours.
Reply

Nice pic; I just got through rereading the Black Company, its an awesome series I always find myself going back to ever year or so; pity its not more well known since it has some of the most unique character I've read of.

Damned if I can remember which sister was or is Sylith though; I guess they just kept switching their names to confuse anyone on their trail.
Reply

I only discovered these books a few months ago, and binge-read them within two weeks. A fantastic series, Cook is definitely underrated.

Sylith was Soulcatcher!
Reply

Not familiar with the source, but intrigued with what's going on where a hand would be. I like the cool sheen on the forehead, cheekbone and neck. Interesting background lighting to frame the face.
Reply

Thanks, Niall! It's from a computer RPG fantasy game. Very good story, interesting characters (though you can choose your own player character and their race/looks/occupation).
Reply

Excellent work.

I've been enjoying Dragon Age : Inquisition too. Especially when I sit on the throne.
Reply

Absolutely beautiful. Love the profile. And the smokey effect. The picture has an edge to it - and apparently, so does the character. I really like that.
Reply

Thanks! I had much fun painting this.

The character is somewhat limited by their place in the game, but I try to shape her personality a bit. She's from a race of very tall, horned people, who don't have the best of reputations in the game world. She counters that by playing politics and being sly and smooth-talked at every turn, while everyone expects her to be half-savage.

Reply

Reply

Reply