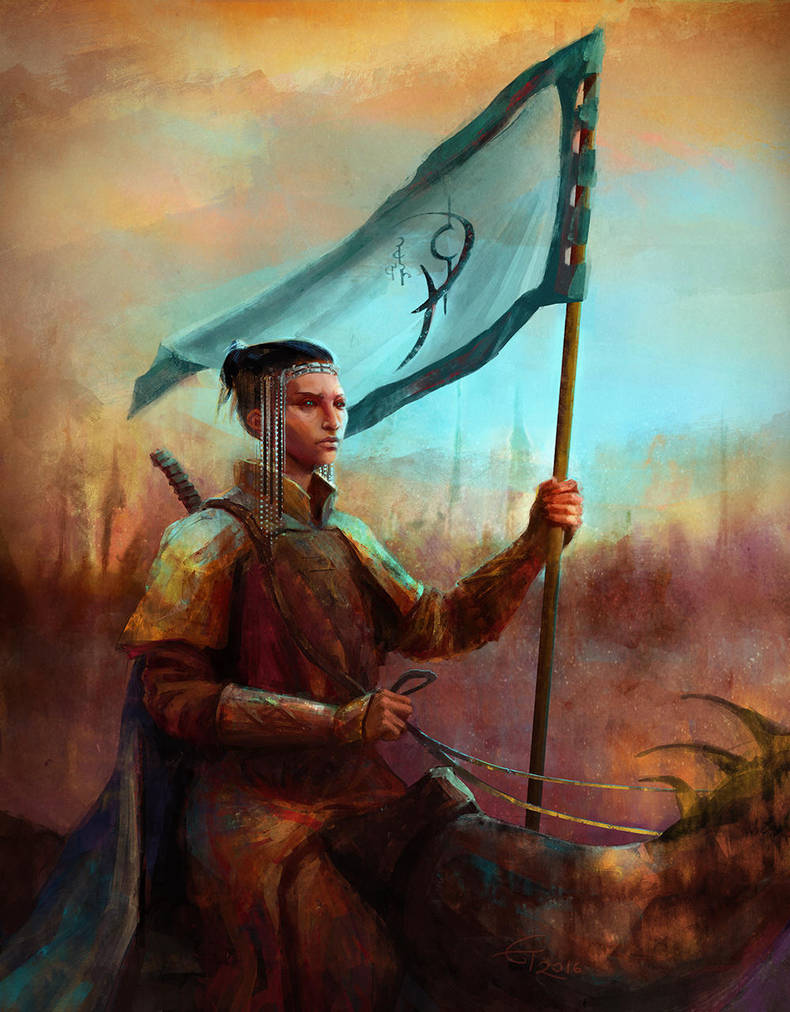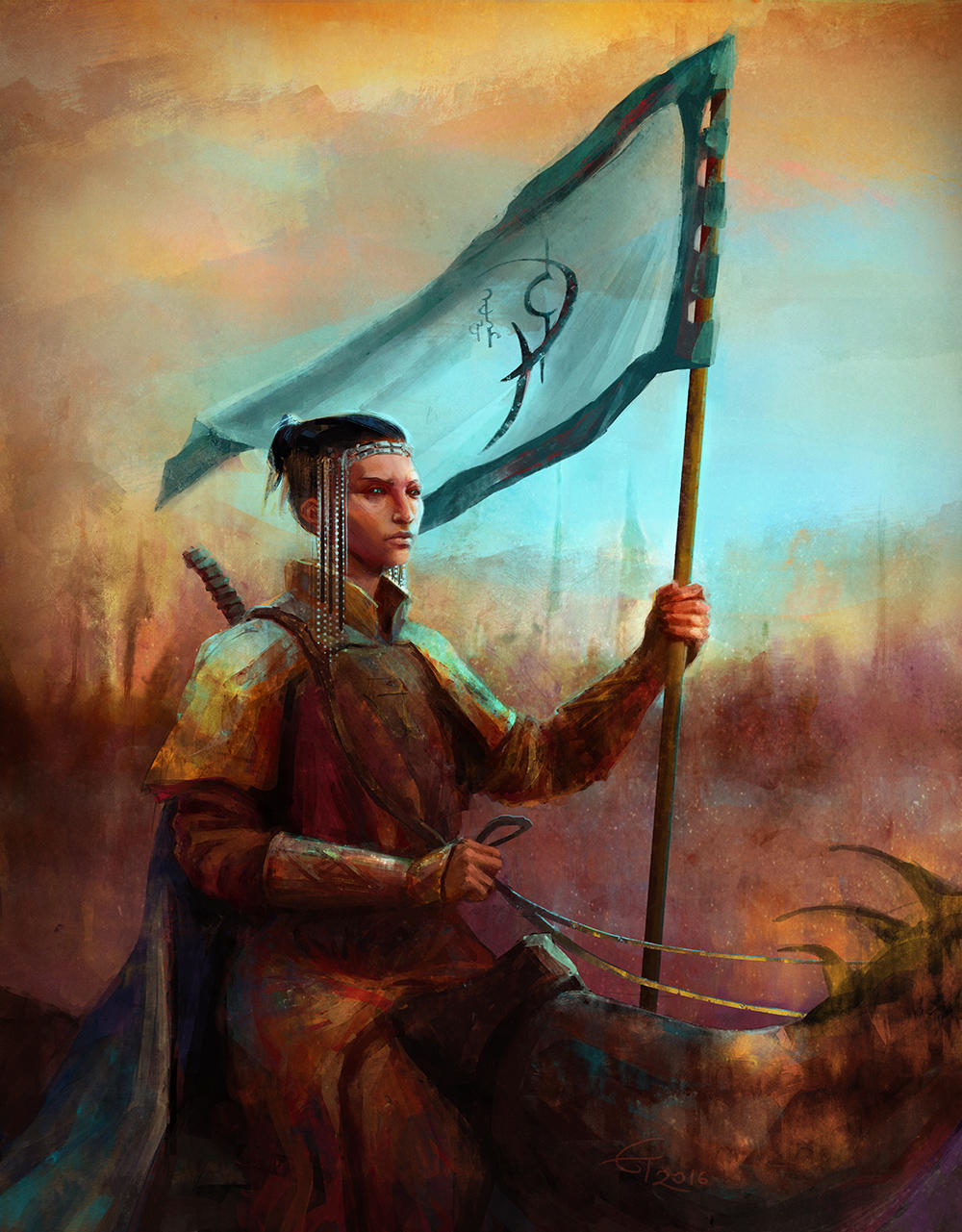 This was done back in early 2016 for an art anthology, and was under NDA until about last April, when the project fell through.
I usually don't have very much to say about my works, but there had to be a bit of text going with the image in the book, so here it is:
"When I saw the first image of a sunset on Mars, sent by NASA's Curiosity Rover back in 2005, I was captivated by its unexpected colours. Since then, I have often imagined Mars at a time when life may have existed on it, though the world itself was dying. It was against such a backdrop I also imagined this woman; riding to battle, grim and determined, her presence had lingered on my mind a long while before I sat down to paint her.
The title is a nod to Muse's song, Knights of Cydonia."

Both the character and the painting style feel so weathered and sombre, it's not hard to imagine this is a dying world.
Reply

Hi Eleni. Such an interesting backstory. The sunset on Mars is indeed strange. I really like the hands how they hold the reins and flagstaff. Beautiful colours throughout as well.
Reply