Back about 6 months ago, Outcast Weekend challenge was to create a cover for a character you would like to see in the DC New 52 lineup. I always enjoyed the Man Bat character from Batman and so created an alternate take on the character for the challenge: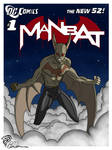 Now over the past week or so the guys over at Outcast decided to run a longer challenge on a similar theme, and fellow Deviant and Outcast Biram-Ba
biram-ba.deviantart.com/
was kind enough to take my original idea and run with it, creating an issue 2. I think this is an excellent picture and love what he has done here. Thanks Biram. It inspired me to create cover for issue 3.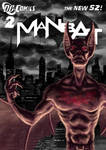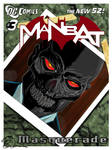 You can check out the other great ideas over at Outcast Studio
outcaststudios.com/forums/inde…