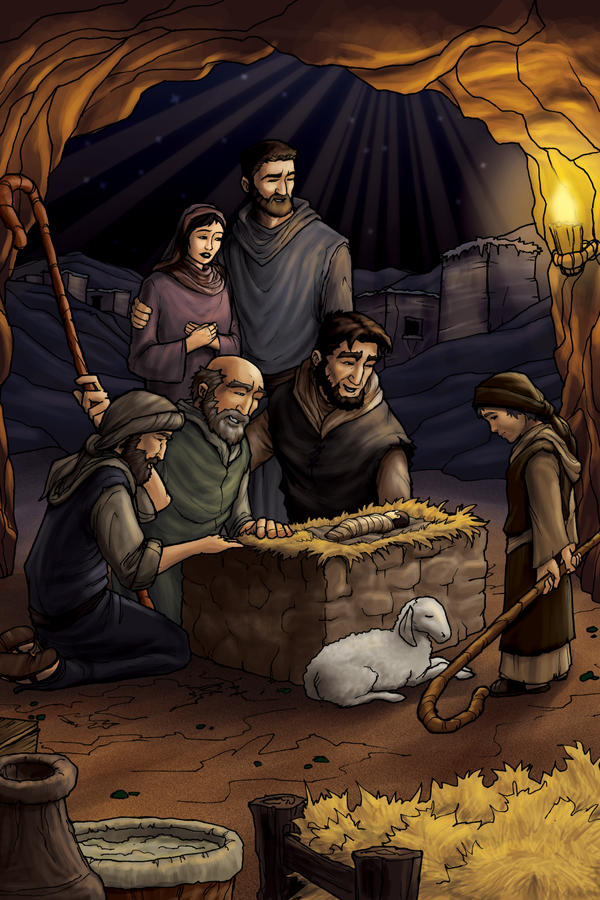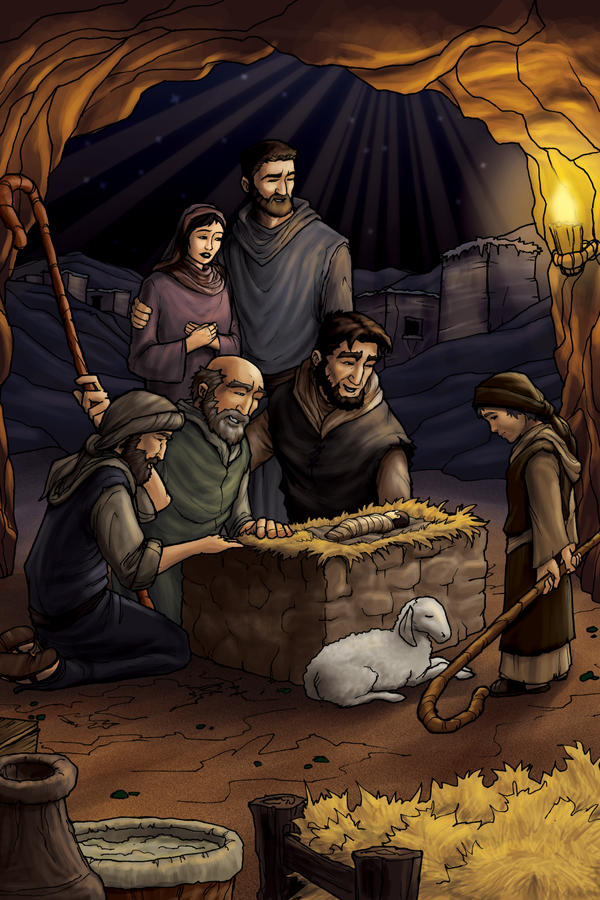 Luke 2:15-20
15 When the angels had left them and gone into heaven, the shepherds said to one another, "Let's go to Bethlehem and see this thing that has happened, which the Lord has told us about." 16 So they hurried off and found Mary and Joseph, and the baby, who was lying in the manger. 17 When they had seen him, they spread the word concerning what had been told them about this child, 18 and all who heard it were amazed at what the shepherds said to them. 19 But Mary treasured up all these things and pondered them in her heart. 20 The shepherds returned, glorifying and praising God for all the things they had heard and seen, which were just as they had been told.

"It is appointed man once to die and after that to face the judgment." (Hebrews 9:27)

A very popular assumption is that if my good outweighs my bad then I should be OK when I get there. "I'm a pretty good person, and I think God is going to take that into consideration." But what would concern me is this: How good is good enough? Where is the line drawn to let me know if I really am OK?

The Bible gives a test for this goodness and it is called the 10 Commandments.

Do you think you have kept the 10 Commandments? Have you ever told a lie? Ever stolen something? Ever coveted? Ever lusted? Ever used God's name in vain? Ever disobeyed your parents? Has God always been first in your life?

I've broken all of them.

Standing before God, would He find you innocent or guilty of breaking His commands? He will find you guilty if you have broken even one. If guilty, would He send you to Heaven (reward) or hell (punishment)?

"All have sinned and fall short of the glory of God," (Romans 3:23).

None of us can measure up to the standard of God's righteousness. You are guilty (and so am I) of sinning (breaking His laws) against God Himself, and, because you have a conscience, (con-with, science-knowledge) you have sinned "with knowledge." Isn't it true that every time you lied, stole, lusted, etc., that you knew it was wrong? I knew it every time.

Some more bad news though. You have actually angered God by your sin and are made an "enemy of God in your mind through your wicked works," (Colossians 1:21) This news scared me. If God is all powerful and was able to create the entire universe out of nothing, I know I certainly didn't want to be His enemy.

People go to hell because they have broken God's Laws and in order for God to be good He must be just and punish all lawbreakers (you, me and the whole world).

So that's the bad news.

The Good News is...even though we broke the law... Jesus (God in flesh) paid our fine.

The Bible tells us there is no forgiveness of sins without the shedding of blood. (Hebrews 9:22) And so Jesus shed His for us on the cross... And we can trust Him and what He did because He rose from the dead. No one else has power over death.

In response to Him you should Repent: You as a fallen human are a rebel who must lay down his arms, which are sins, surrendering to God, saying you are sorry, realizing you have broken His law, and are ready to start life over again (being born-again)–that is the only way out... This process of surrender is what God calls repentance. "Now he commands all people everywhere to repent..." (Acts 17:30) You must cry out to Him for mercy, turn away from your sins, and He will give you full pardon, for all sins past, present and future.

And place your Faith in Him: Be faithful to follow after Jesus and obey His commands. Read the Bible daily and do His will. "He is faithful and just and will forgive us our sins.." (1 John 1:9)

God does not want you, or anyone, to perish. He is rich in mercy and compassion, and has provided a way for you to be forgiven. He has invited you to come to Him for a FULL PARDON and receive the free gift of Eternal Life. You cannot earn it, and you don't deserve it, but God is offering it to you as proof of His love for you.