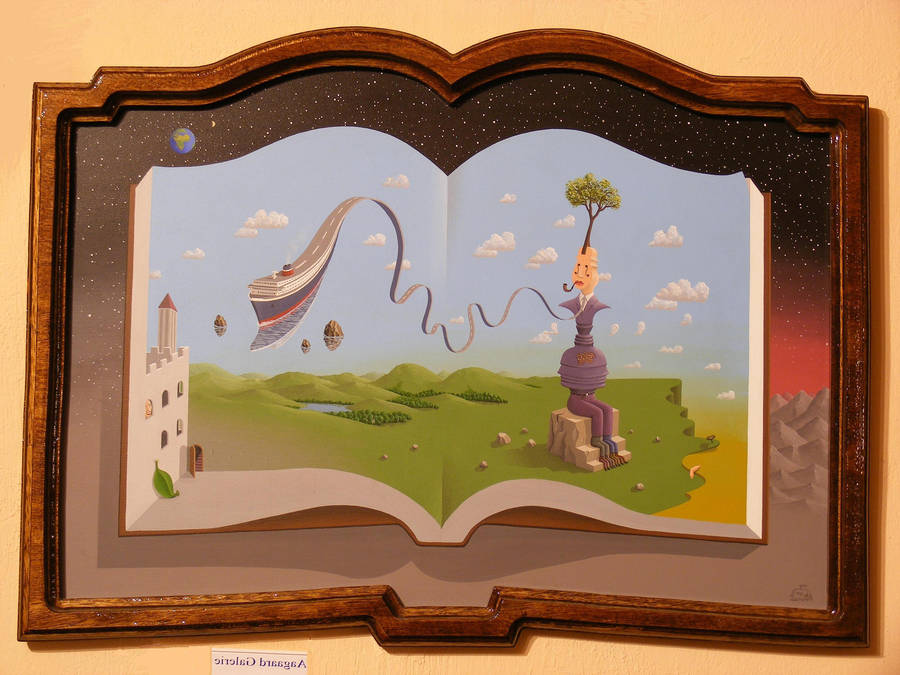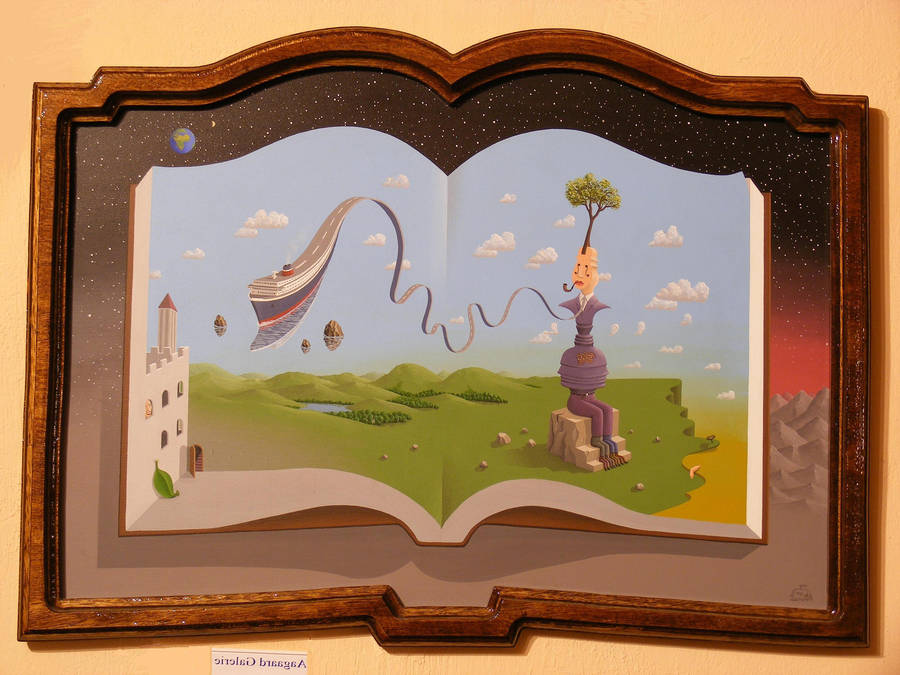 Watch
Eike Erzmoneit: The fully open book - Das ganz geöffnete Buch. Acrylic paint on board. Frame: wood.

What an intriguing work...I love the way you blend work & frame..a surreal version of icon painting!!

Reply

Thank you! I found the inspiration for this frame on a beer label on a real ale pump in my local.
Reply

Reply

Wonderful!...I like how you use shapes to enclose your pictures....Do the shapes inspire the paintings ...or do you do a painting and it takes on a shape?
Reply

Thank you very much! In this case I made the frame without yet knowing what to paint in it. I always make these frames first, but usually know what I'm going to paint and what shape to make the frame.
Reply

It must be good to do it a different way round...Variety is the spice of life...isn't it

....I find them all so unique....and entertaining!!!!!!
Reply

my friend nice seeing you here also
Reply