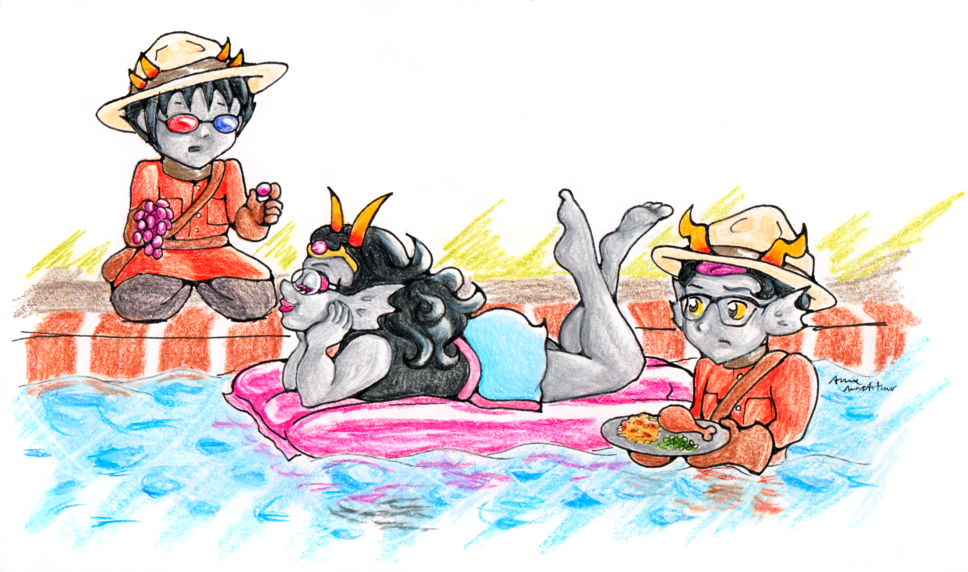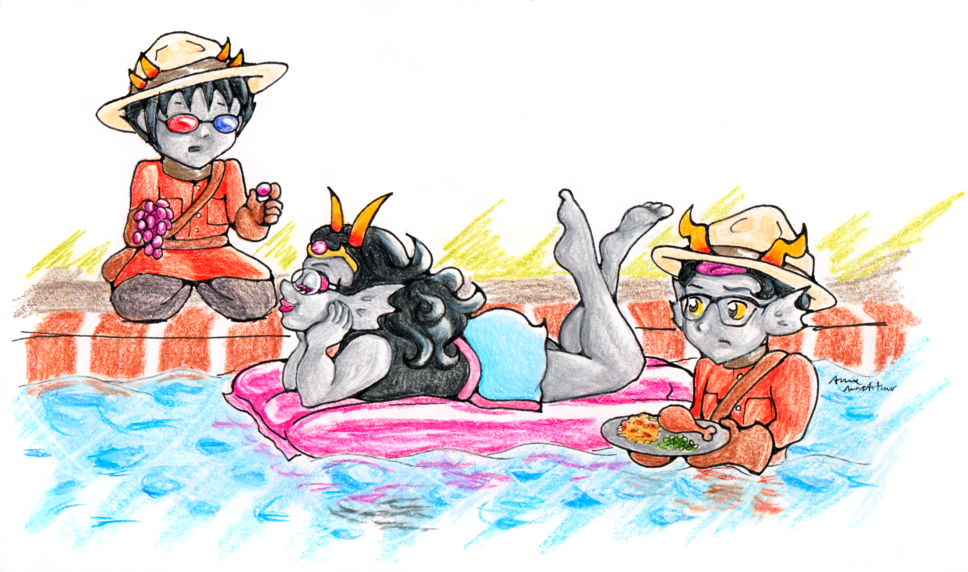 Watch
They'll feed me grapes by poolside
They'll feed me Lean Cuisine
They'll love, adore, and fear me
As their reigning Mountie Queen.
- Part of the poem
Mounds of Mounties
by *
BetterthanBunnies
link
Ok, um. XD Awhile back I saw a poem someone wrote about Feferi, Sollux, and Eridan. I can't say it was really my cup of tea, but what struck me about it was that it had the exact same rhyme scheme as the aforementioned Mountie poem.

So naturally, I HAD to draw this. Very pleased with how it turned out.

Homestuck copyright Andrew Hussie
Poem copyright *
BetterthanBunnies