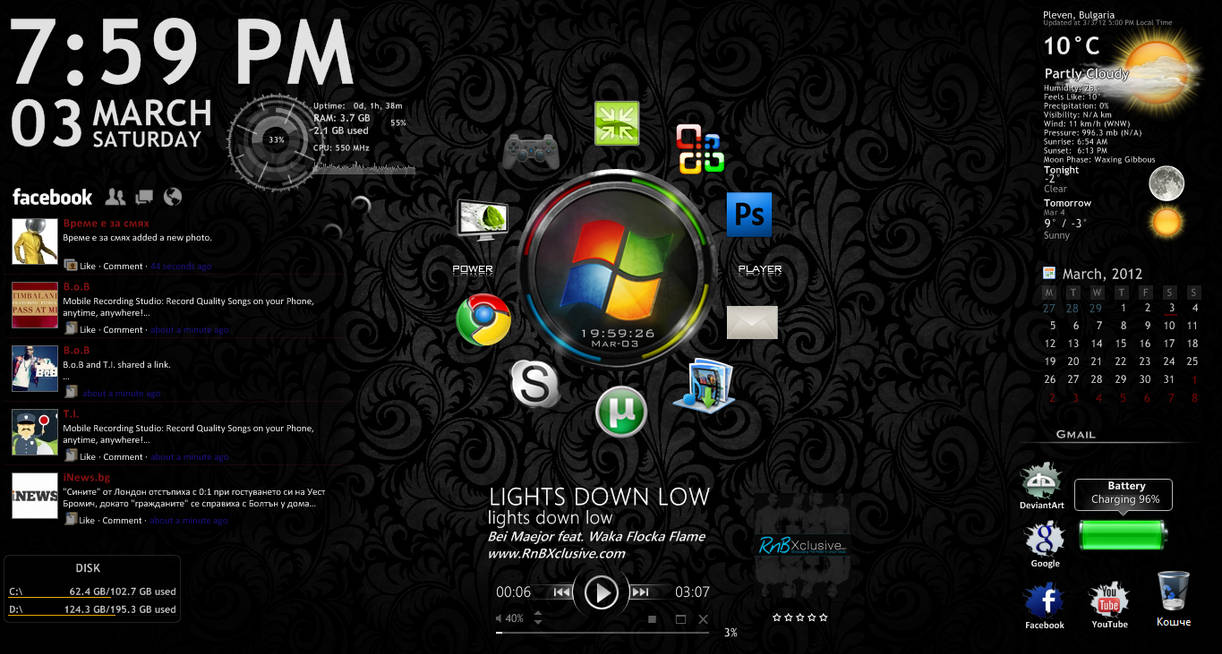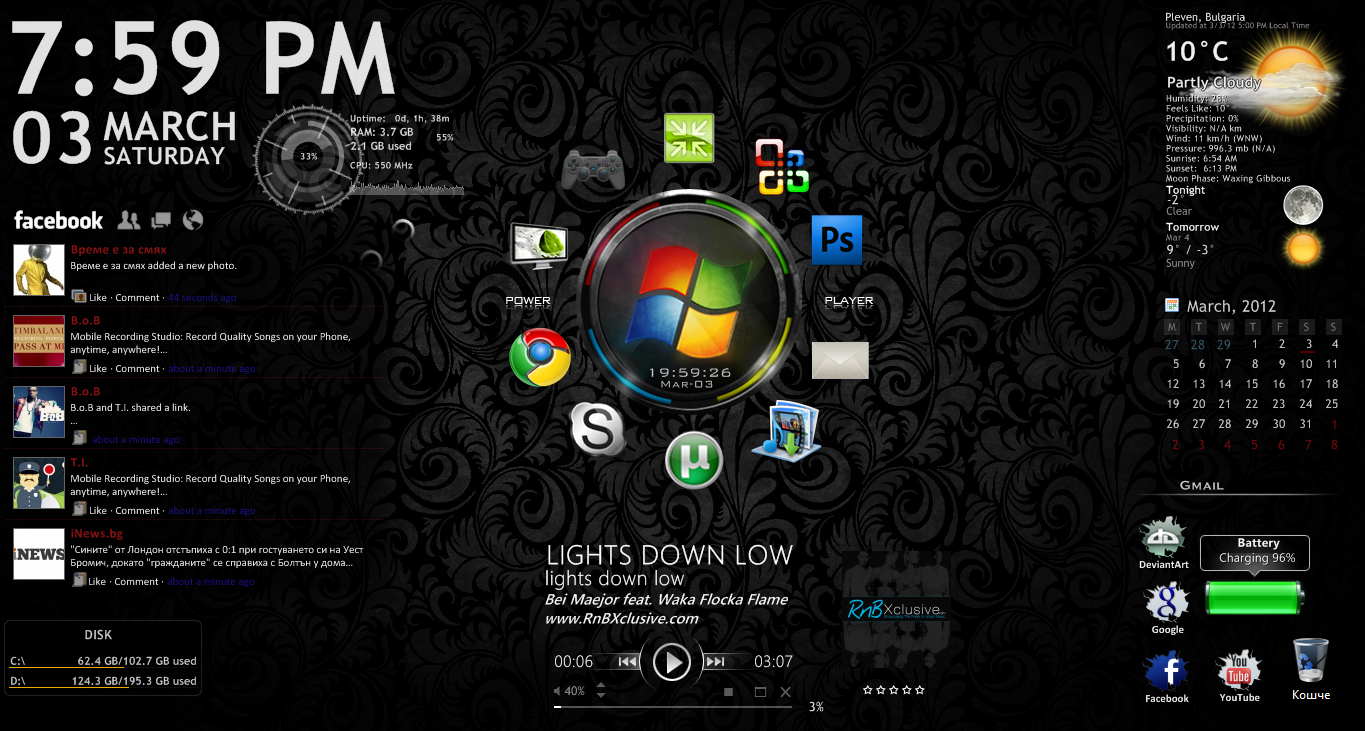 Watch

the mark III folder thing messed me up the grammar thing with the instructions.


it says"
simply place the "Mark III" folder in the skins folder in the rainmeter folder, inside "My documents"

the downloaded extarted folder is named "Mark_III_by_Xune531" > the next one is "rainmeter" > "Mark III (released) " --- i cant find the SKIN FOLDER anywhere .

am new here please help .
Reply

Hola:
Por favor podrias decirme como puedo poner los iconos que quiera alrededor del circulo de windows? es decir como lo tienes tu ahi pero con los iconos que yo quiera. Como tengo que hacer?


Gracias
Reply

Hola:
YA COPIE EL disdock dentro de la carpetade pieles del rainmater pero no se como tengo que personalizar los iconos que quiero que me aparezcan alrededor del simbolo de windows.


Puedes ayudarme?


Gracias
Reply

Hola:
Por favor podrias decirme como se instala el diskdock? es que lo descarge pero no se como instalarlo


Gracias
Reply

Reply

Where are the settings for the windows logo and colored rings?
Reply

oh and also the battery thingy
Reply

i dont know the name of the skin but i cant send it to you if you give me email or s.th.
Reply

hey there. can i get the png for the windows logo. Or how did you get it?
Reply

nice setup you have here, but you should go in and fix some of your links.
Reply

how can u do dis ? which software is dis ? can u tell me?
Reply