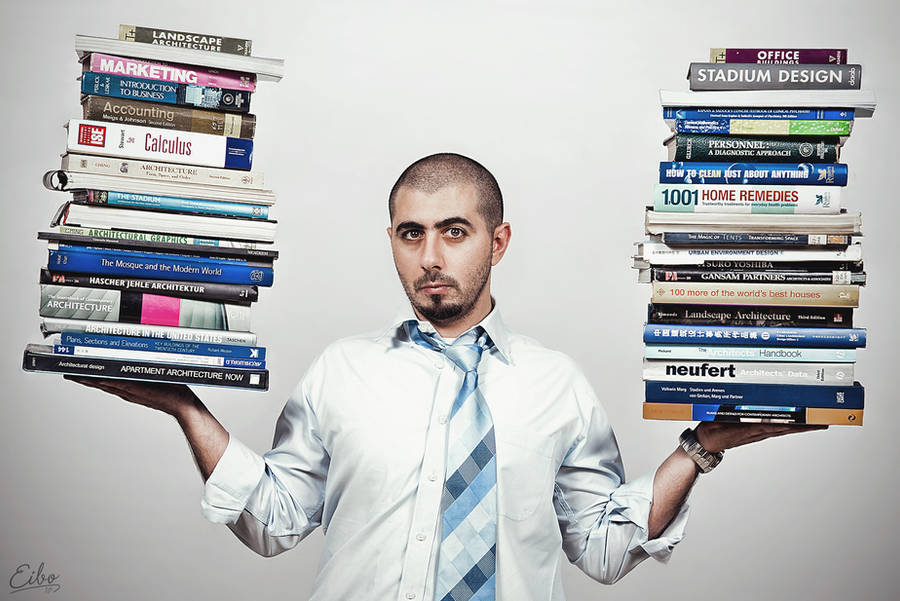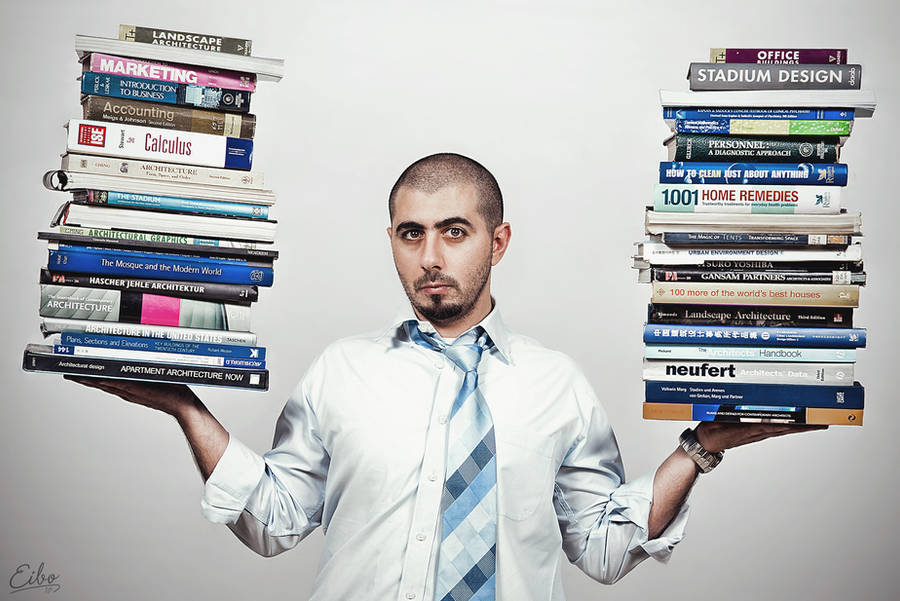 Watch
From this picture I see a clearly present theme. This man appears to have clear set goals and intentions. The book titles give away the topics he intends to study or maybe has already studied. I imagine such a man hopes to use his knowledge to attain high status in his chosen field. The title alludes to a notion that a smart man is well read. I see a lack of balance though. He doesn't have any fiction in his reading list. It may have been intentional to convey the specific theme behind what he is to learn. He could be a left brained thinker and find value in only non-fiction books.
I think the legibility of the titles on the books was effective. Had it not been possible to see the titles the overall effect of the image would be lost. Imagine how boring this might have been if the books were generic or turned a different way. I wonder though why his tie isn't straight and why his face isn't cleaner. Maybe it is to show that he hasn't yet achieved the status he wants or that in some way he is aloof about the reading material. Yet leaving this unclear is still effective because the viewer's imagination is engaged by this observation.
The Artist thought this was FAIR
6 out of 7 deviants thought this was fair.