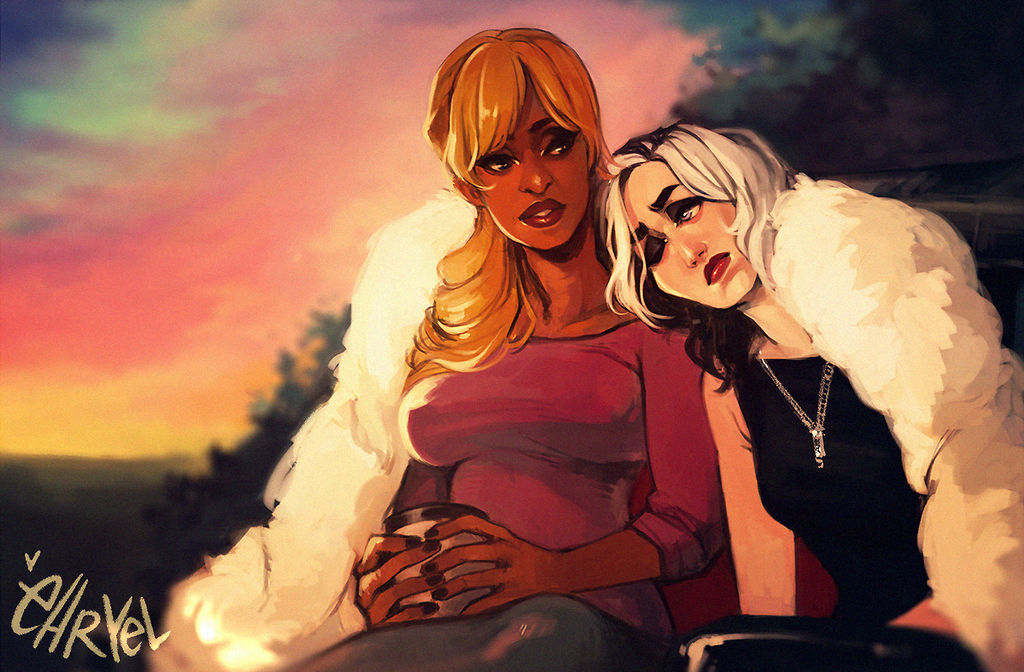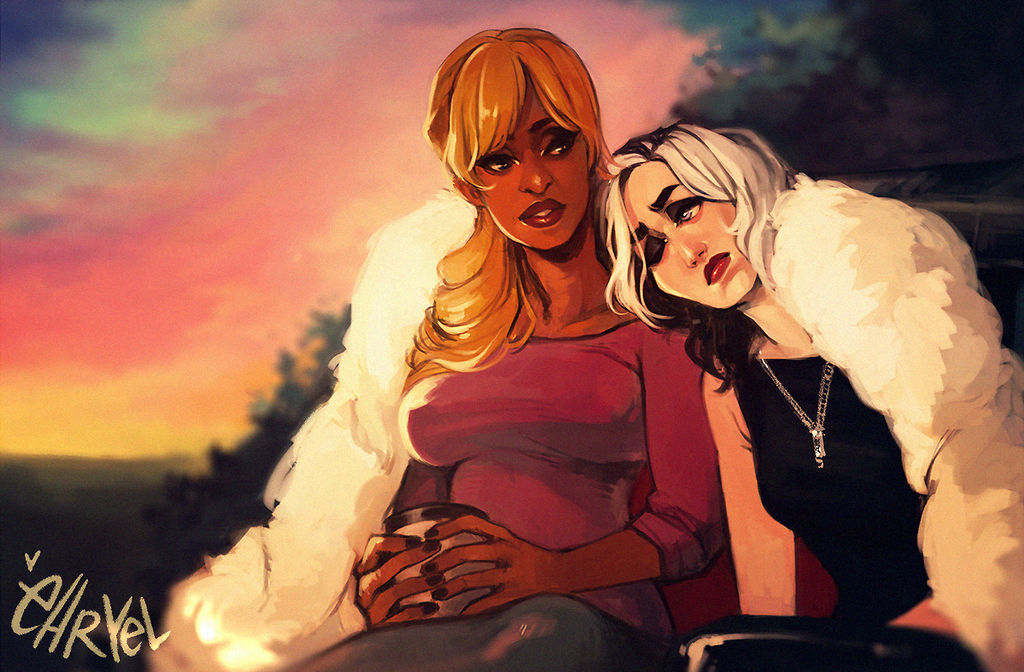 Watch
For
Sea Devil Week
day two:
Road Trip 80s/90s
Cru filled up all the thermoses with gin again instead of the soup that Urs prepared the night before. Which means…Cru's fucking wasted.
Ursie's little heart is not strong enough for her insane driving, at least not for a third day in a row. So, being hours away from civilization, Urs makes them camp out in the car until Cruella sobers up.
Good thing they've got a mountain of furs to keep them warm.

View on Tumblr

Ursula and Cruella de Vil from OUAT
drawing © Ehryel