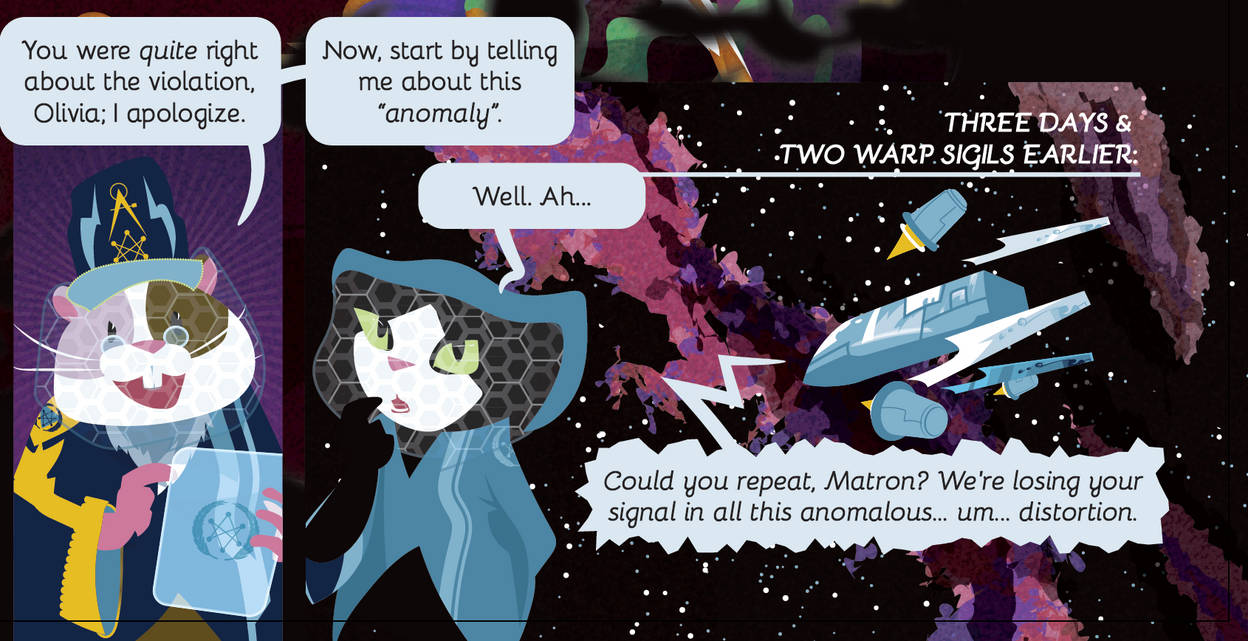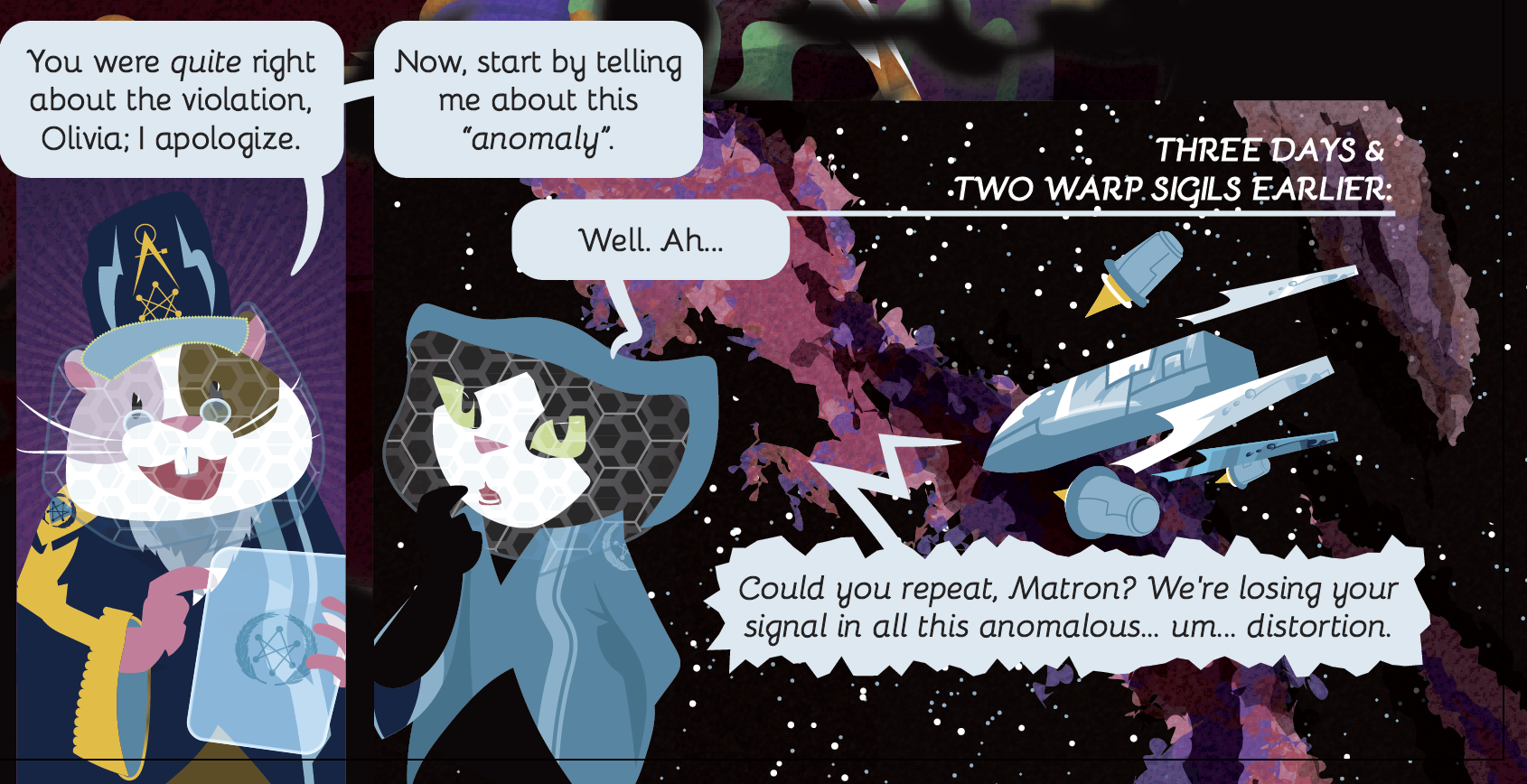 Watch
I spent the past couple of years kicking around a space opera with my ex, when I wasn't working on the annoyingly lengthy process of printing and shipping my last comic. I've finally started to finish pages from the first story.
You can see the entire spread this is from
on Patreon
, along with the roughs for the rest of the first ten pages. And see an old version of the story bible
on my site
.
The elevator pitch is "imagine you're watching funny-animal Star Trek... except every other episode is from the point of view of the Borg."