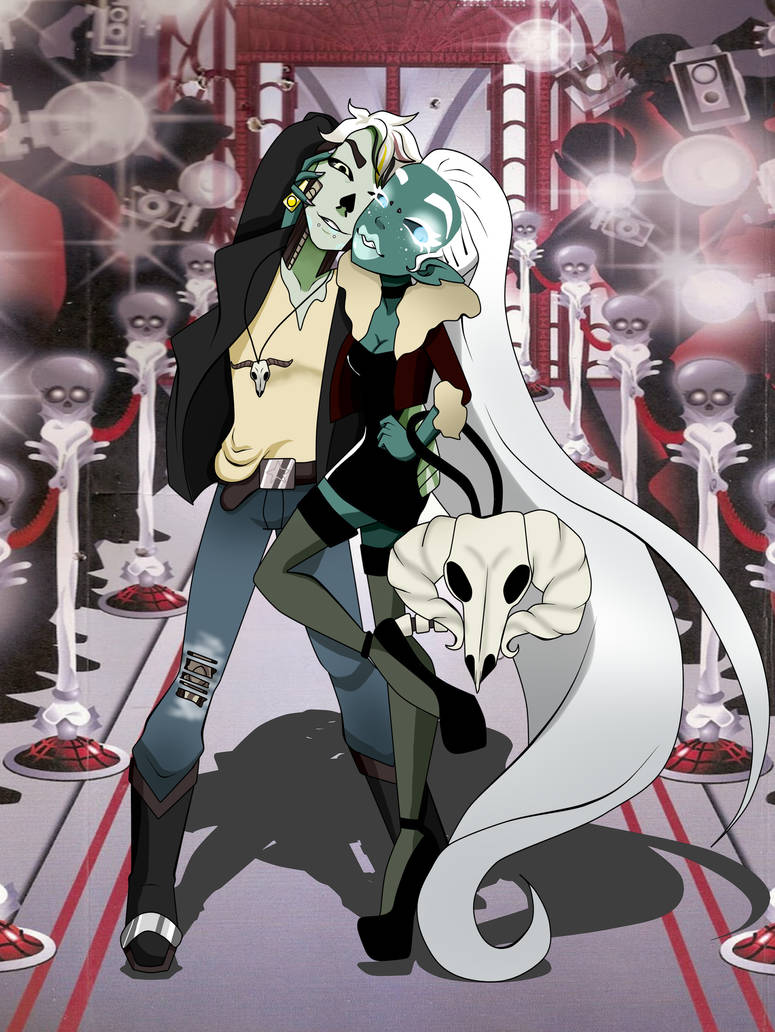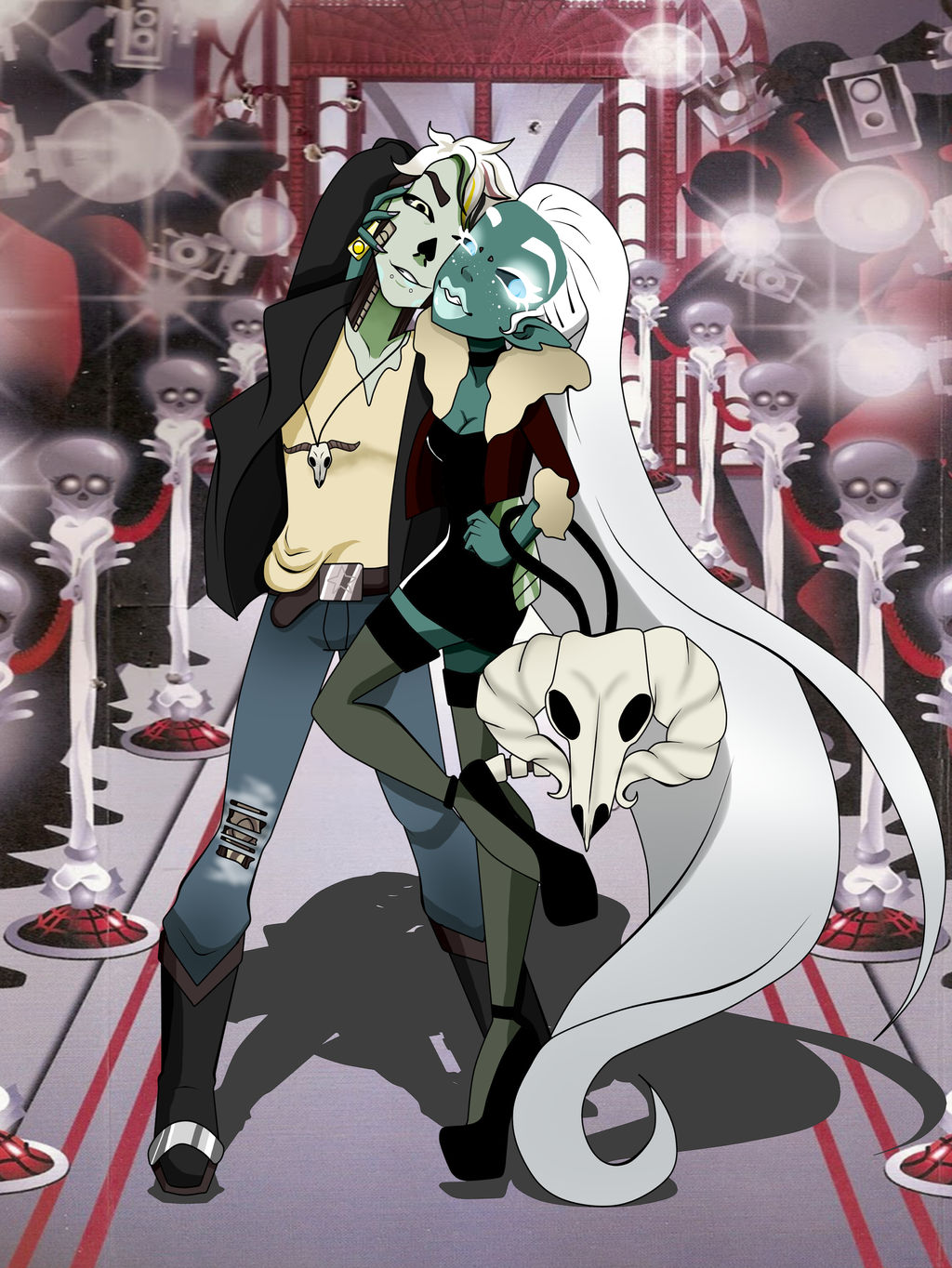 Watch
DON'T FREAK OUT
This is purely a fantasy...well...mostly.
I'VE HAD MISHA AS AN OC FOR OVER A YEAR!!! And so while I was sitting in bed at uni and thought about what I should draw and how
DearyEm
's lovely Bones just appeared on my notification page I thought about this thing I had in my head for some time. So this is only something Misha's friends made for her (something she probably is too scared to admit she loves). Since Kaliya and Kelly can shapeshift and they were used to teasing Misha about her crush, one day they decided to have a little shoto shoot and they shape shifter into them and took some photos in front of a green screen and later added the background, printing the thing and giving it to Misha as a poster!
(you know this is fake because Misha is confident and Bones smiles and strikes a pose also I didn't follow his outfite 100% because let's be real, neither Kelly not Kaliya paid attention to it)
So I hope
DearyEm
isn't mad at me for abusing her hot Oc (sorryyyy ~ not really but still)
ALSO can you see the lipstick on his face? heheheheheheh
more of Misha and Bones:
Misha belongs to me
Bones belongs to
DearyEm
background by
ThestralWizard

This is super cute! while the story behind it is a bit contrived. and this image could have easily been explained as not cannon.

The image is still beautiful! I love their pose and you captured motion so well! nice job on this! I love the details!
Reply

Oh god, she looks so amazing, I absolutely love your OC ♥
Reply

this is cool....i love his kneecap...(yeah so weird)
Reply

...HOW COULD I EVER BE MAD AT YOU FOR THIS.
THIS IS SO GREAT. And that backstory makes it even better!!! It's so out-of-character for Bones, and I bet he'd be so embarrassed if he ever saw this poster... < u < I like the shirt you drew him in actually, super cute AND MISHA. She looks like such a babe, rockin' that cute outfit with the cow skull purse...!!!! AHHHHHHHHH I LOVE IT. SO GOOD. I am very glad this exists. Feel free to continue to abuse Bones whenever you feel like it <33333
Reply