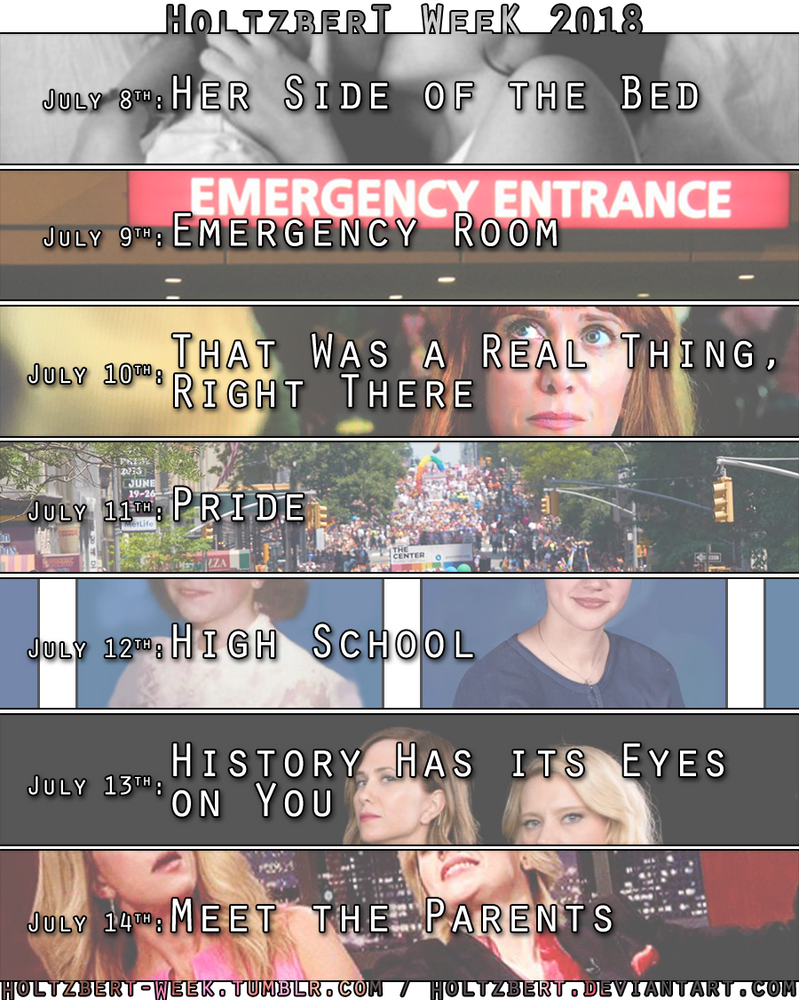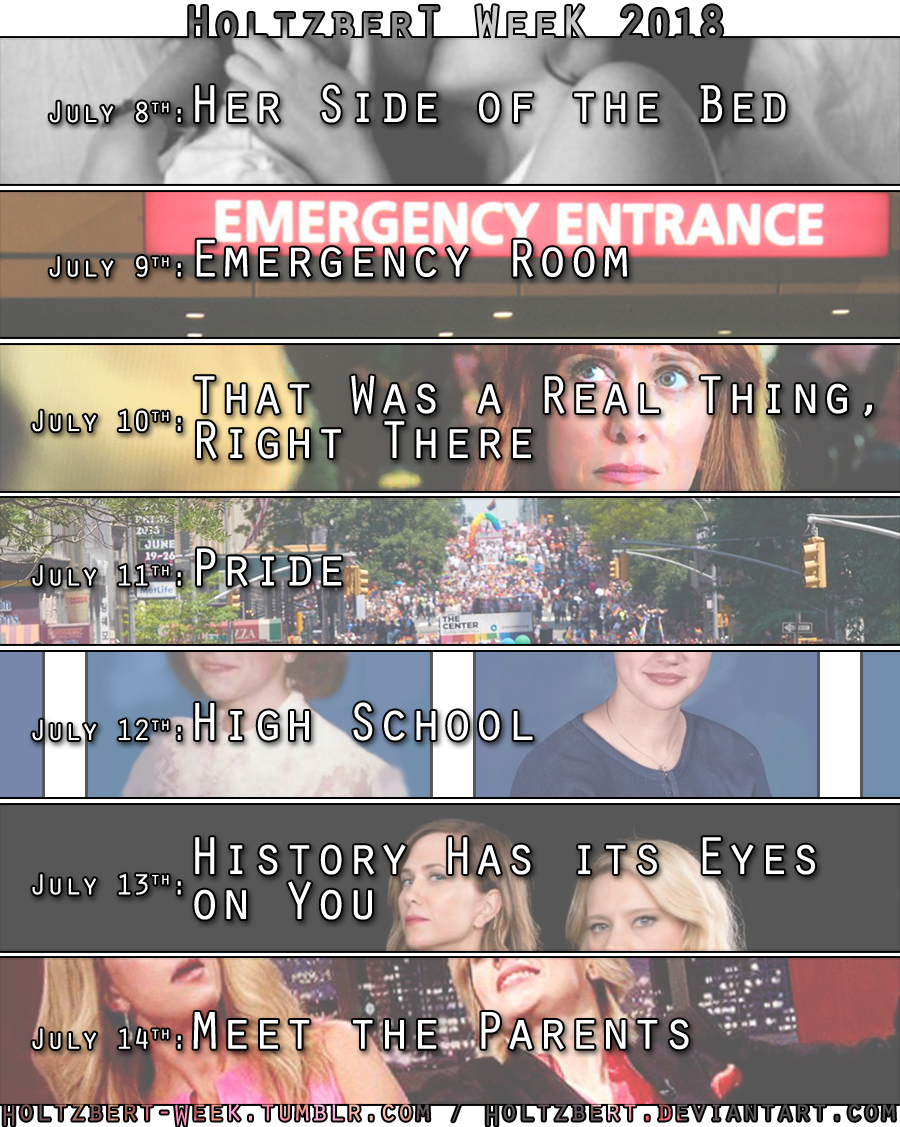 Watch
Dates:
July 8th-14th, 2018
Themes:
July 8 - Her Side of the Bed
July 9 - Emergency Room
July 10 - That Was a Real Thing, Right There
July 11 - Pride
July 12 - High School
July 13 - History Has its Eyes on You
July 14 - Meet the Parents
How to Participate:
Create up to 7 pieces of fanart, fanfiction, edits, cosplay photos, etc. following each day's theme. No need to do them all, but it is encouraged! Remember to start early (like right now)!
Post them on their respective dates, NOT before!
Tag with #holtzbertweek

(as a courtesy to our fellow 'busters, please avoid tagging/mentioning the full names of characters besides Erin and Holtz in your tumblr posts)

Message/DM/note/tag Eevachu with a link to your submission to have it reblogged on our tumblr, added to the Holtzbert group on deviantART, added to the Ao3 collection and/or added to the Twitter moment I'll be compiling.
Please feel free to repost and share!