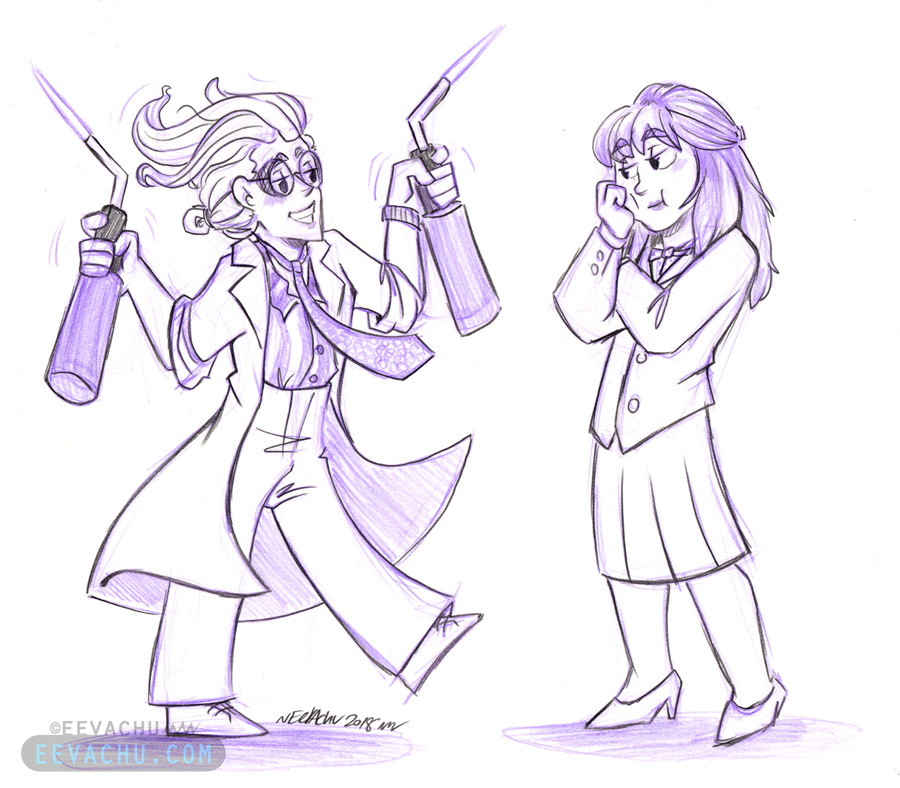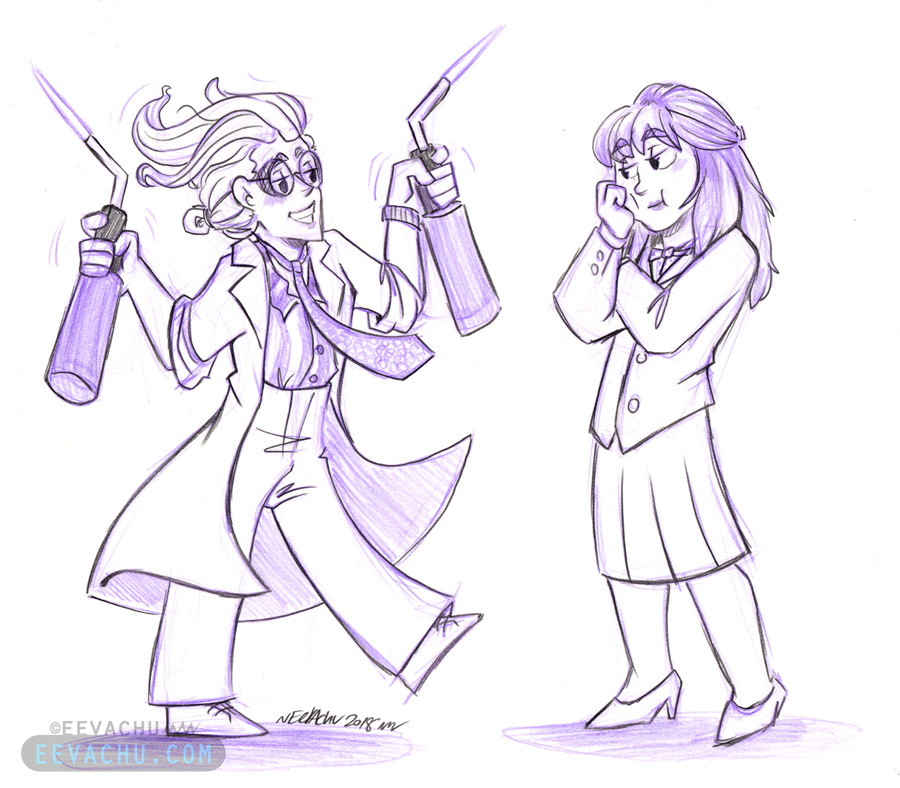 Watch

suggested: "I giggle when I see the gif of Jillian dancing with the two blow torches. Maybe you can do her saying "Look!! FIIIIIIIRREEE!!" and Erin just looking at her exasperated do to the randomness"

I'm revamping how I do my requests on patreon, but in the interim as I tweak things on the backend, here's the last of my fanart fridays, featuring some Holtzbert courtship rituals. lol

Original is for sale in my online store!

---
No part of this image may be used or reproduced in any manner whatsoever without written permission.
Do not repost images to other sites without written permission (just ask, I'm pretty chill). You may share via dA's share buttons.
Reblog on Tumblr via PROVIDED LINK ABOVE. Again, DO NOT REPOST.
All characters belong to their respective owners
© 2018 Eevachu (Eevachu). All rights reserved