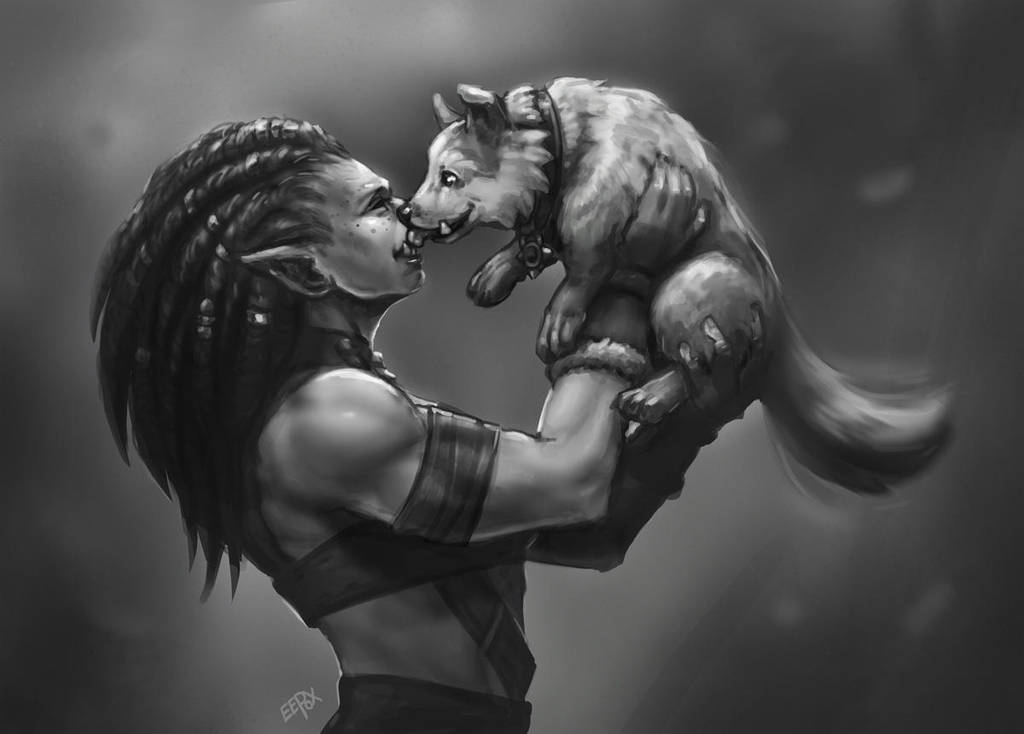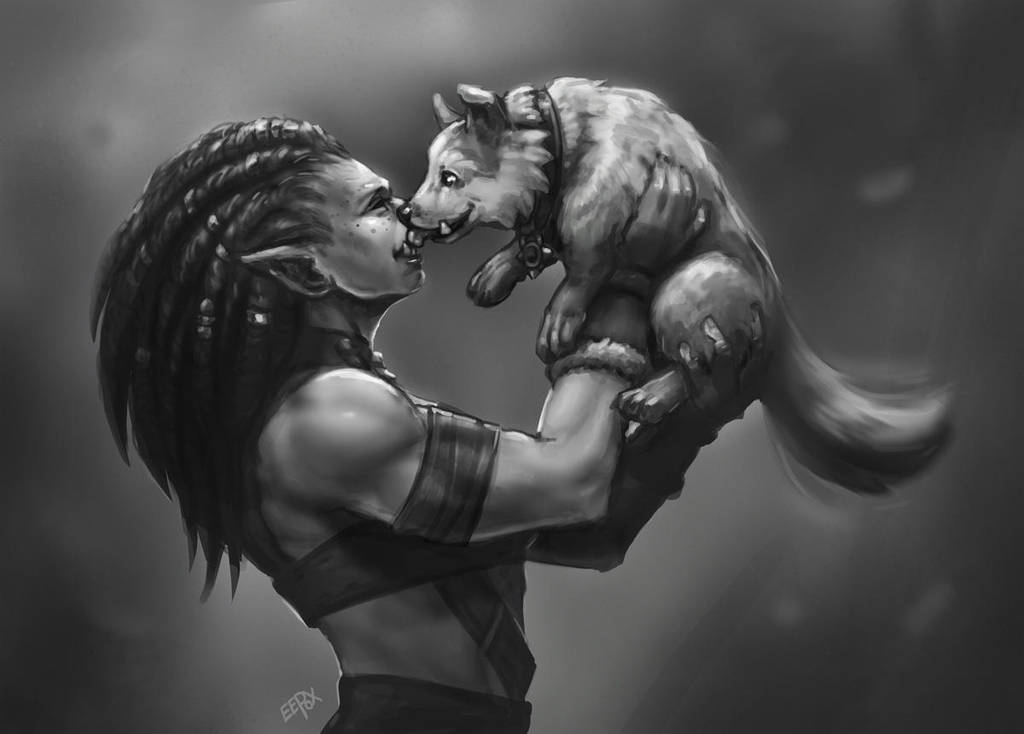 Watch
Manata smitten with the Frostwolf pup Lo'tuk, belonging to Lorkus, an elder orc she knows
Tumblr:
eepoxdraws.tumblr.com/

Reply

Reply

The cuteness! It's too much!
Reply

Aww she can smile!! I've enjoyed the artwork of this particular orc for a while, the personality really shines through all the time. Amazing work. That pup looks particularly snuggly.
Reply

Thank you! I'm really happy to hear that! I've really enjoyed painting her of late, and she has such a strong, lively nature!
Reply

adorable, great work on the orcs faciel expression
Reply

Reply