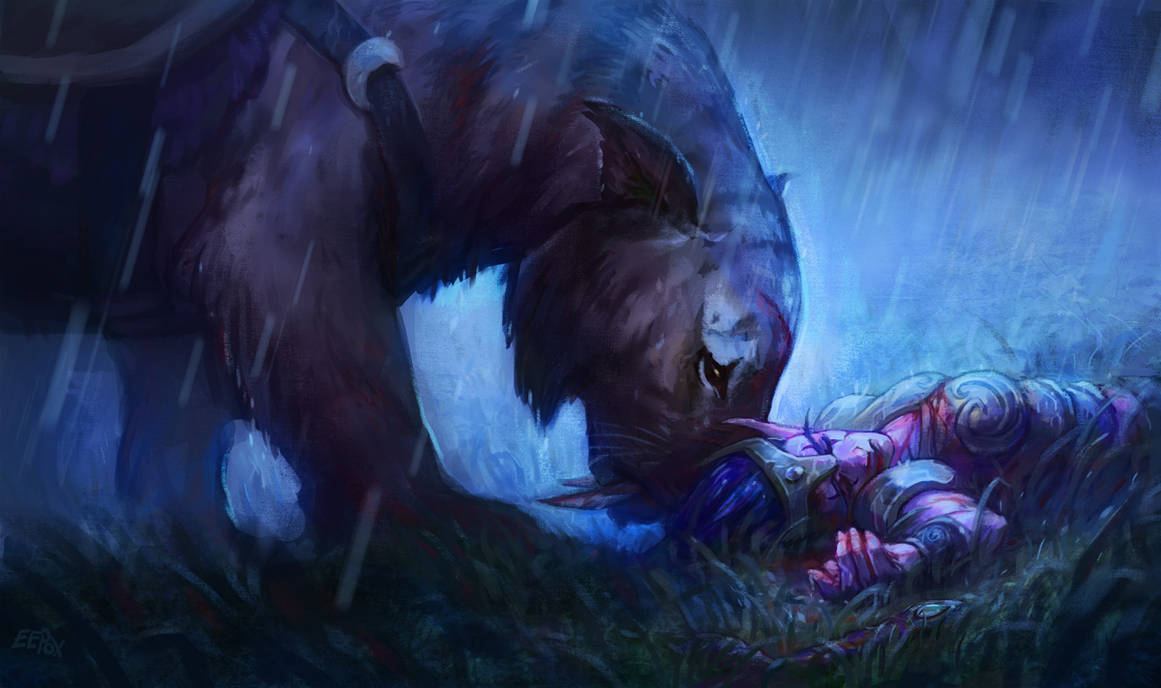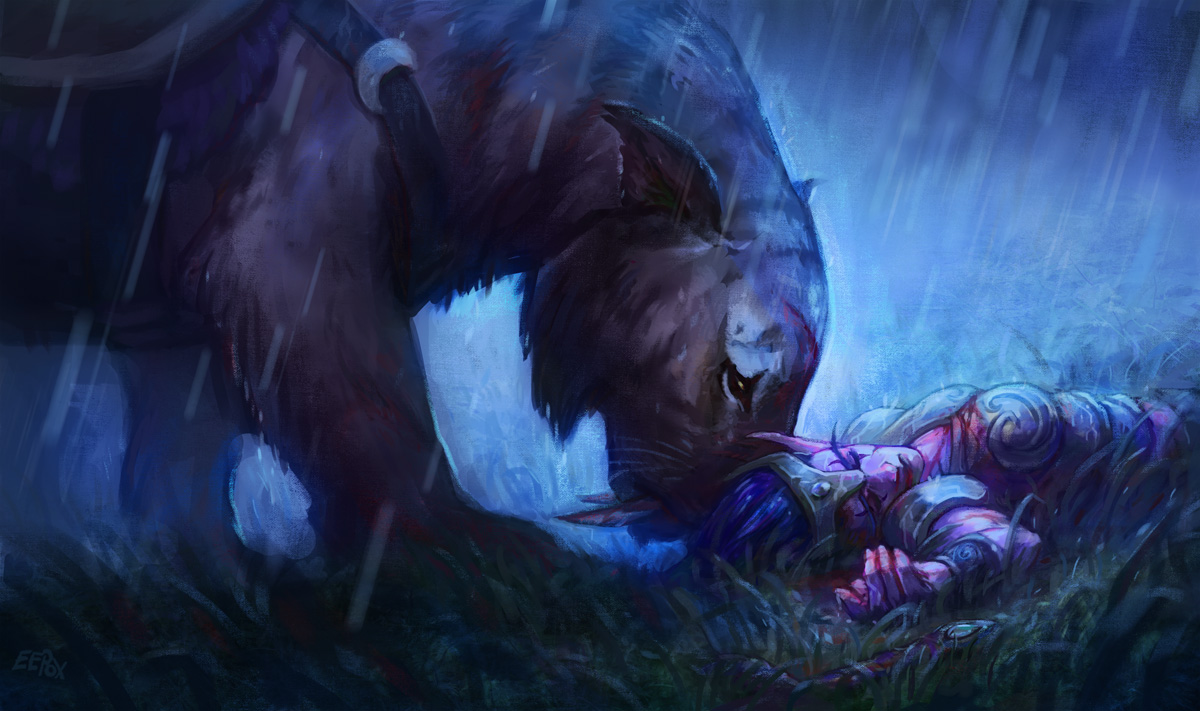 Watch
Trudging through the battle-scarred outskirts of Ashenvale, a lone saber searched for his lost rider. Together they had fought in the skirmish between the Warsong and Sentinels, fresh wounds from the fight still marring Basern's body. But when the orcs' catapults had hurled down their fiery boulders, the blasts had separated both saber and rider. The heavy rain washed away the blood and dirt staining Basern's fur, filling the battlefield with a damp haze. Smelling the familiar scent of his mistress, he followed the trail until he found her.

Lydira Mistgale lay in the grass, rain-thinned blood rolling off her unmoving body. The beast nudged her with his mighty head, imploring that she wake. But she did not. A deep rumble sounded in the saber's throat, demanding that she move. But she did not. Basern's ears turned down, head bowed as he stood protectively over Lydira's lifeless body. His empty saddle weighed heavy on his back, never again to be ridden by the elf who raised him.

The description was written by my kind and skilled friend Kaldrinal.