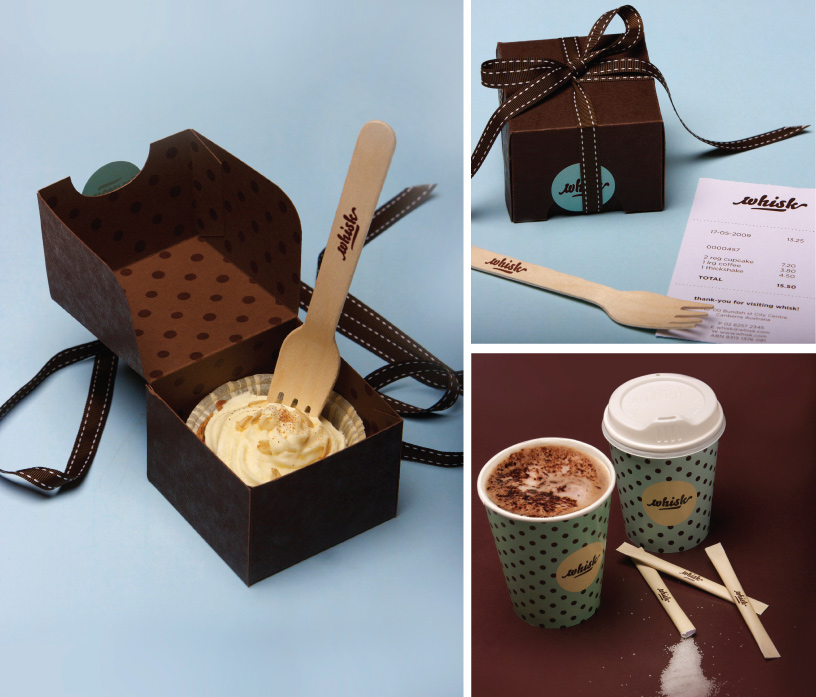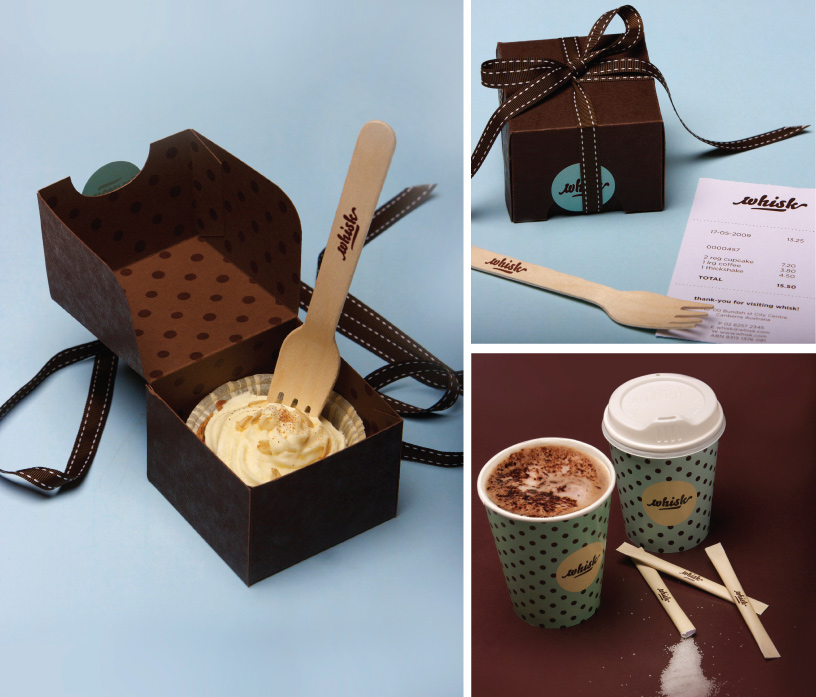 Logo and Identity concept for a Gourmet Cupcake Bakery, a personal collaborative project between myself, Joshua Cubbin

, Lauren Reeves, and Darko Andreski.
Shown here are a collection of instore consumables and individual cupcake packaging.
Boxes feature a variety of patterns printed inside, and are natural recycled brwn card stock, overprinted with darker brown. Sticker seals are hand printed using gocco.
Also shown: store receipt, disposable utensils, sugar sachets, and coffee cups.
About 50 of these individual cupcake boxes (with a range of gourmet cupcakes!) were given out during the presentation of the concept, along with coffee in the Whisk coffee cups.
They were a great success, and everyone adored opening them and, of course, discovering and eating their cupcakes!
The box die was designed by myself, and a version of it can be found in my gallery

Daily Deviation
Given 2010-07-19
(
Suggester said
):
A beautiful product packaging. The retro look seems perfect for serving cupcakes or coffee. Carrying one of those around on the street will put a smile on your face and the people passing you.
Whisk 2
by *
eep
is indeed a very "sweet and tasty" cupcake box design and it presents the corresponding product perfectly. (
Suggested by pica-ae and Featured by Lilyas
)