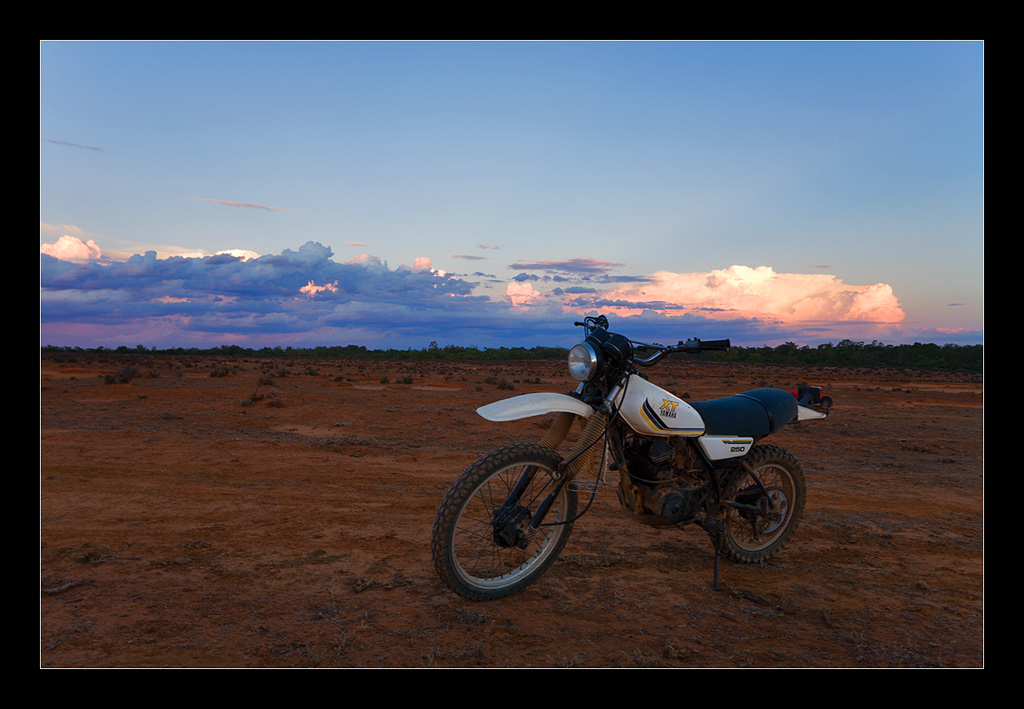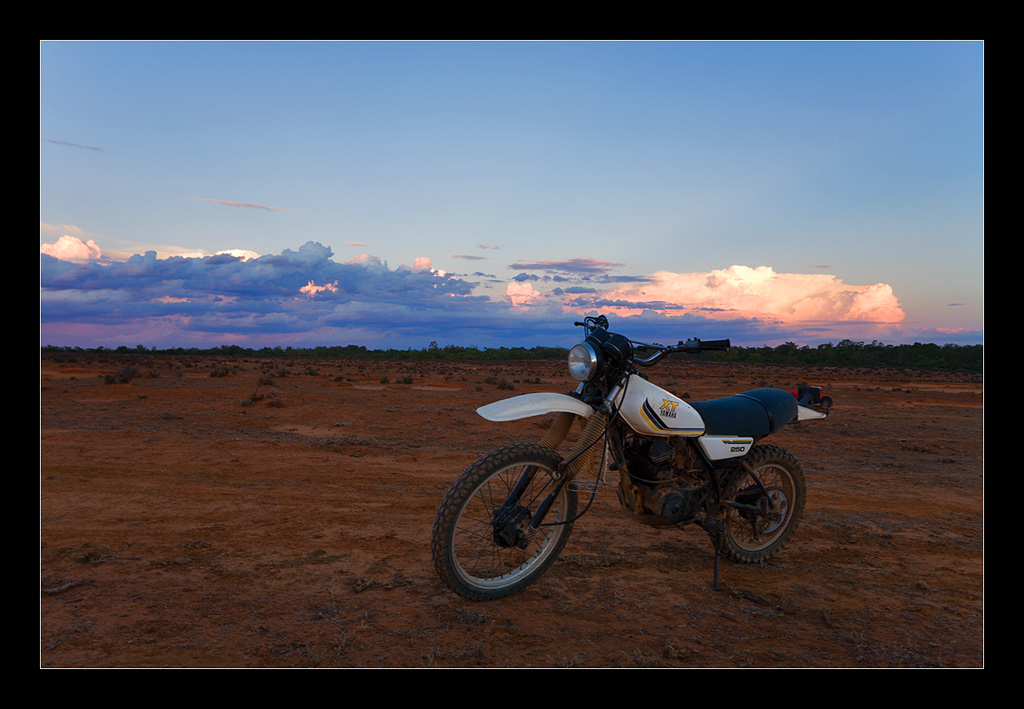 Watch
We had a family gathering at Easter time at my Uncle's Property at Lake Victoria Station, on the Murray River. Most of the property away from the river is desert and salt bush. There were a couple of motorcycles there and this was the first time I had rode one. I took it out for a spin to take some sunset pics and ending up taking a photo of the motorcycle for fun but it turned out quite a decent pic.

Love this shot even if it is of a bike. The clouds definitely make it.

Reply

Awesome shot!
That looks very much like the bike I first learnt to ride (except mine was red...I think). When my hubby & I were just courting, he made me learn to ride. I've often wondered, if I failed... would I be married to him today??? Was it a test??? hmmm

Love the lighting on this.... you've managed to bring an old bike to life!
Reply