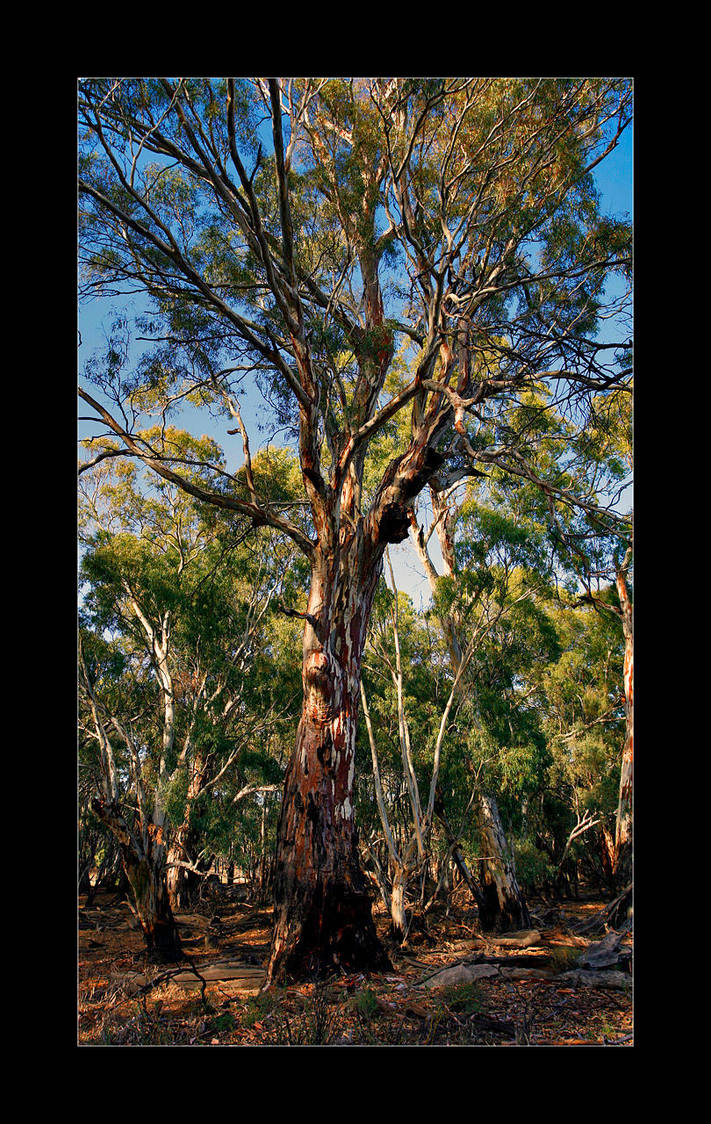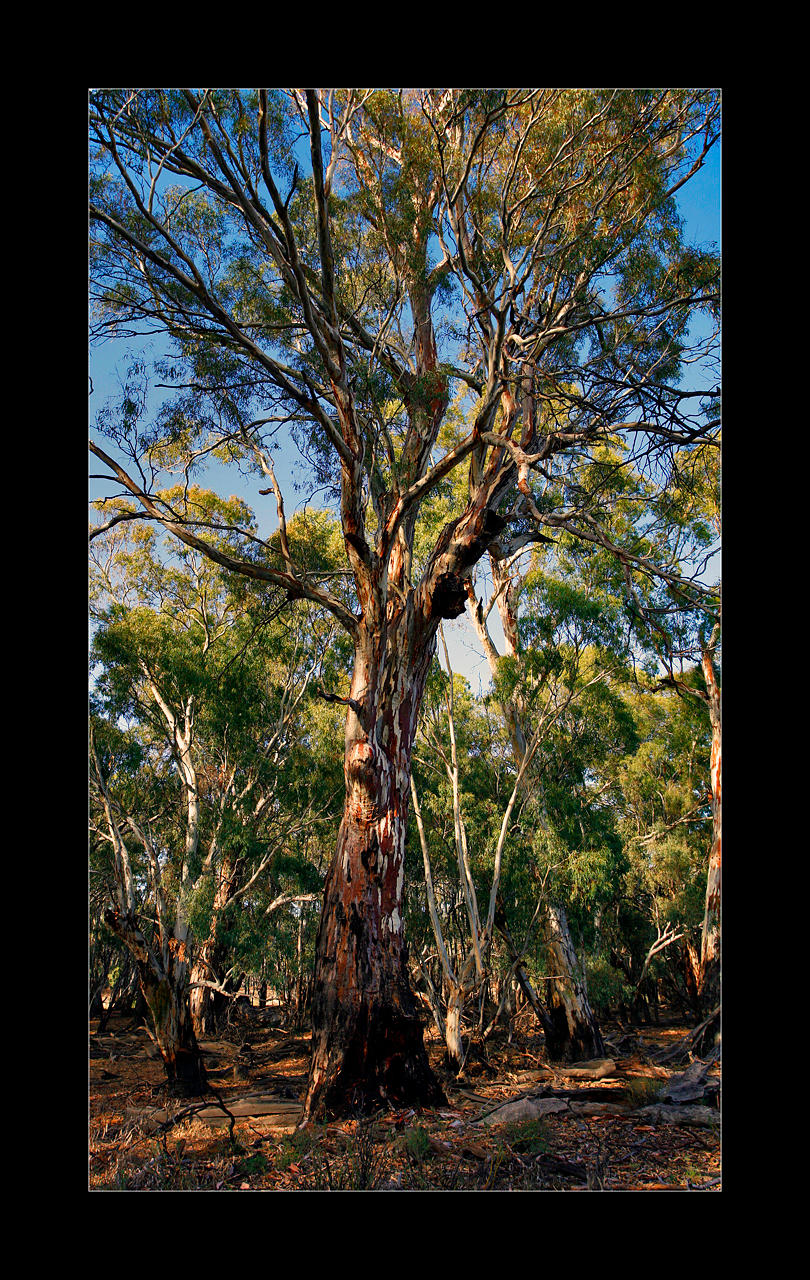 Watch
We had a family gathering at Easter time at my Uncle's Property at Lake Victoria Station, on the Murray River. This is a Red Gum.

Now that just blows me away. There have been lots of times a tree has stood out for me, but when I take the shot everything just looks messy. Maybe I need to try different angles.

Reply

Yes it can be difficult to capture a tree and make it stand out - There is slightly more sun on this tree than the others which helped it to prominent. I did a slight bit of colour (saturation) boost in photoshop which brought it out a bit more. However, I have liked to have had the background a little more out of focus, and perhaps a misty fog would have made it even better, but that's probably asking a bit much in a hot, dry, dusty outback !
Reply

Most definitely, you've done well. I'm starting to learn when a shot is worth the effort or not. I still find it amazing at how well our eyes work.

Reply

What a marvelous old tree!

Reply