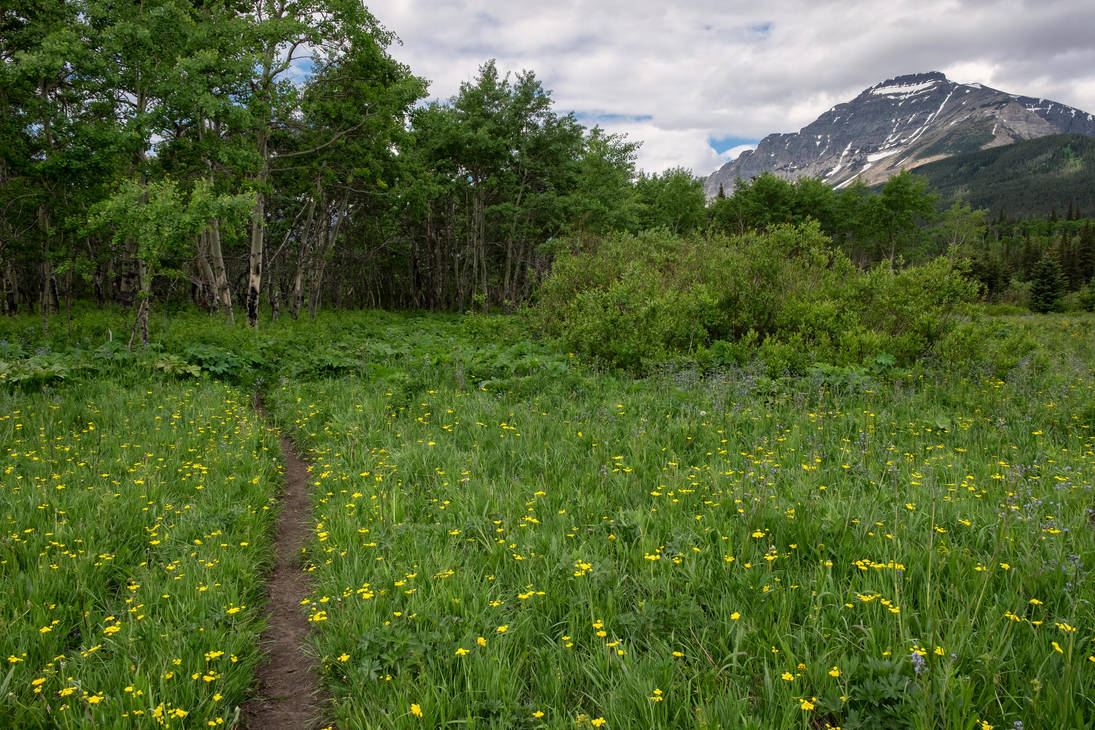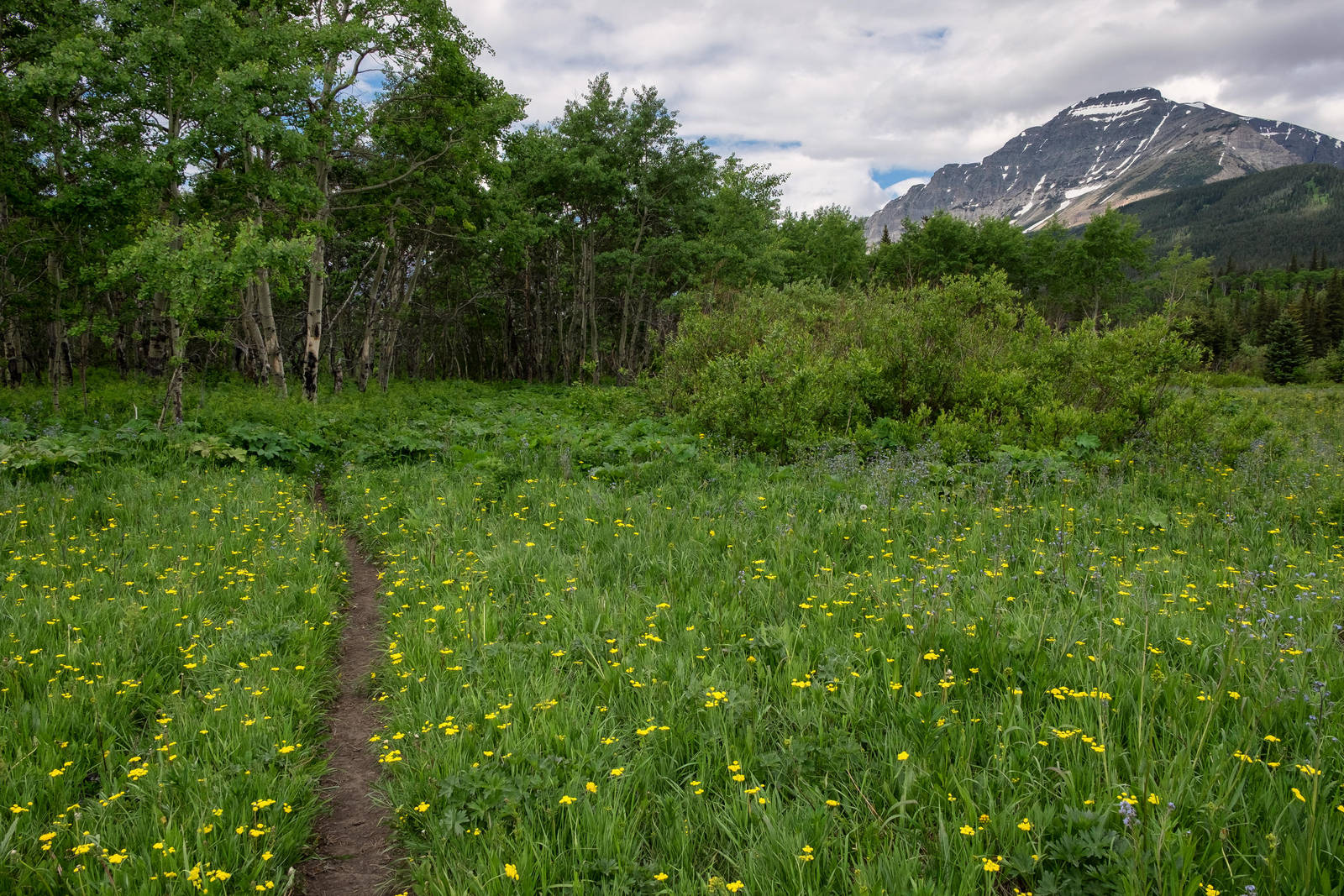 When we arrived at Glacier NP in June this year we learned that most backcountry trails are still closed, especially all the highline ones. What bummer because that's what I was looking forward to the most here. We ended up doing a 5-day hike in the Belly River area instead which is much lower down. I expected lots of forest walking and not many views. Oh boy I was wrong. The trail was leading in and out of lush forests, had open flower-covered meadows, cliff views, lakes, waterfalls, big mountain views all around - it was incredibly varied throughout which amazed us to no end. This photo is a snit-bit of the trail on the first day (about half-way between Gable Creek and US-CA border customs).
Location: Belly River Trail, Glacier National Park, Montana, USA


What a lush landscape

Reply

Right in my backyard. I live about an hour away on the plains.
Reply

That's cool! I'm a little jealous to be honest. Having this so close by is a dream.

Reply

Eh, it's frozen over half of the year. Living this far north has it's drawbacks.
Reply

Well that's true. However, with the right knowledge and gear you can do a lot out there as well. Winter definitely has its charm. But I might have a different view on that because my last winter in the mountains was probably the best winter I have ever had. The winters here at home are just dark, wet and miserable most of the time.
Reply

Well if you are even in the Cut Bank area on your way to GNP again, you might want to find a man named Jim Curry. One of his hobbies is hiking all over that area. He knows the place frontwards and backwards.
Reply

Haha, I hope I will be able to come back and hike some more in Glacier. It's my favourite NP in the US. It's such a long way and quite expensive though so it probably won't be in the near future unfortunately. : /
Reply

Fascinating beautiful. Splendid!!

Reply

Reply