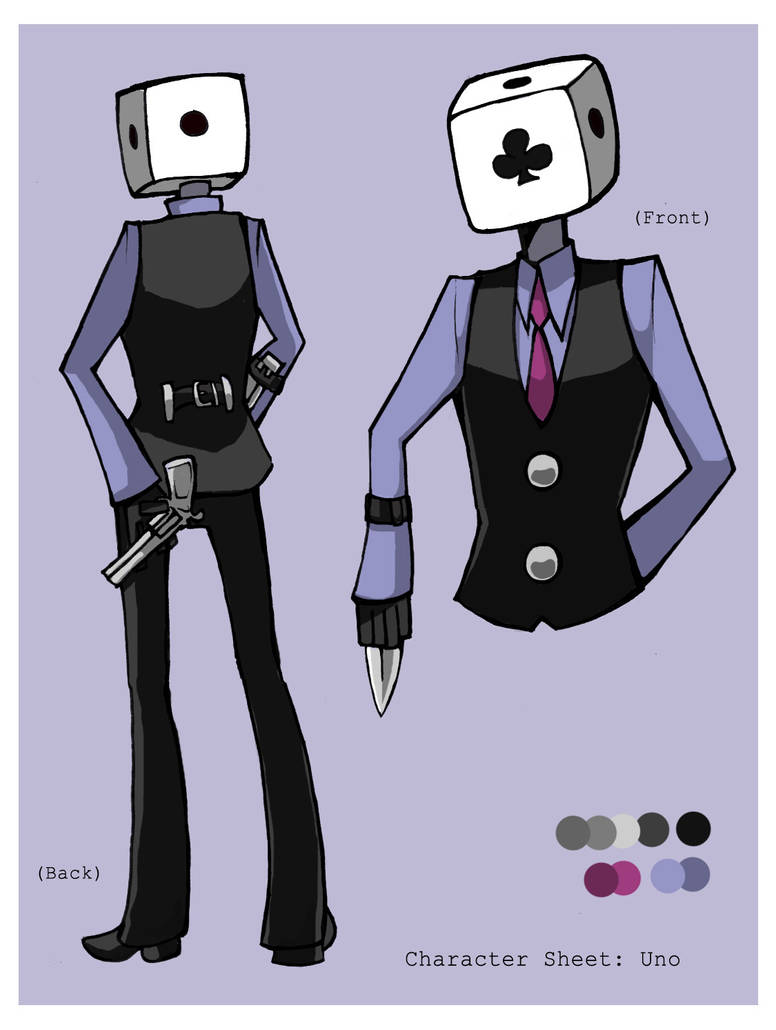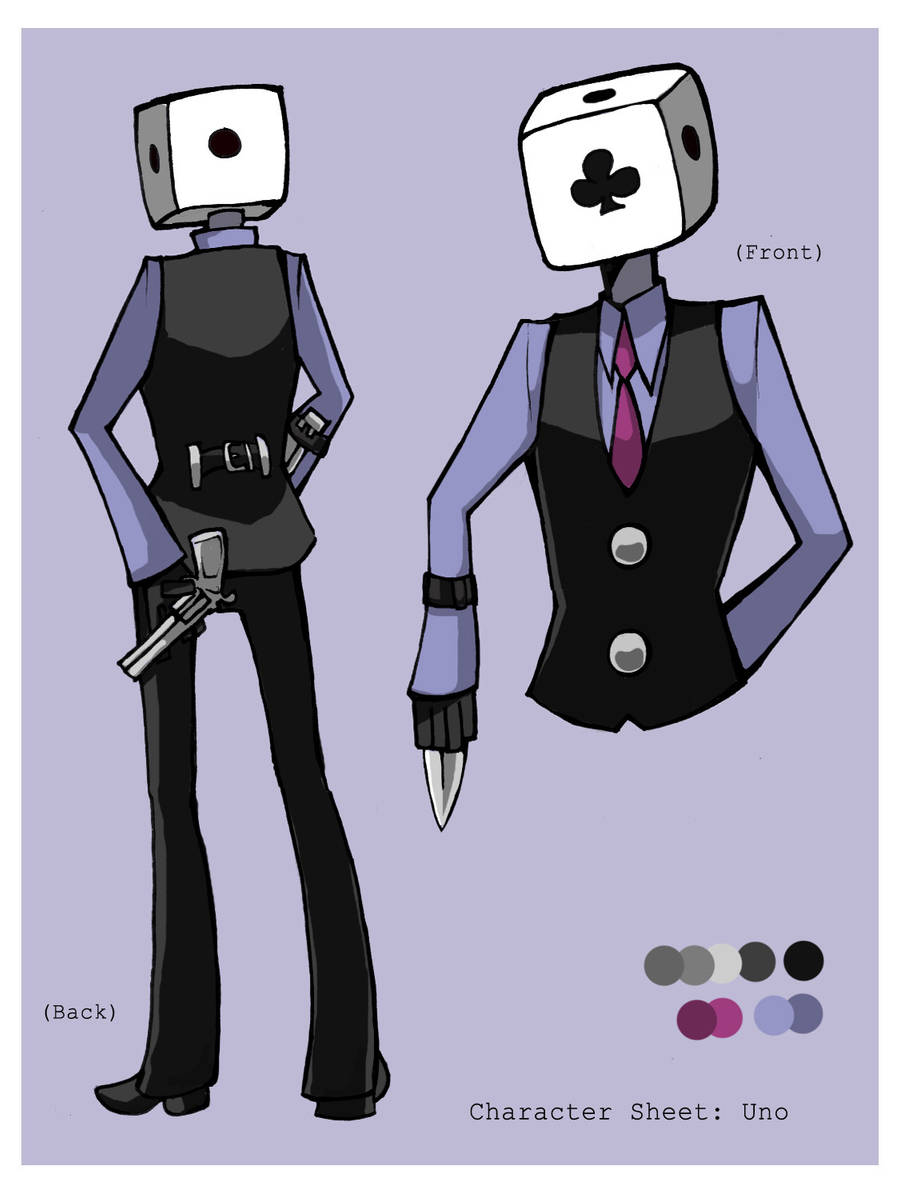 I've saved my fave for last I'm not gonna lie

Uno is the leader of an infamous criminal organization known as the"Dice family".
Gambling-related object-heads are mainly the members consisting of this group.

There are 6 leaders in total for this family, all Dice-heads. I would say Uno is the most influential and dangerous out of all of them, he won't get his hands dirty unless he has to though. Just don't get in his way when he does.

Apart from the usual businesses a mobster family would do, they particularly control the business of illegal organ trafficking ... and if you already guessed it, Thomas gets stuck in the middle of the mess.

Well I'vve got the other 5 to introduce then, as well as the police officers, Police are mainly Security-cameras and other electronic devices-heads. I'll finish drawing all of them eventually!

he's sexy d:

i love your stylleee

and your ideas<3
Reply

Great idea!

will u make something with spades? ;>
Reply

whoooa so sleek and niice! i like it a lot!
Reply

Uno is so cuuuute!

I'd date him
Im likin these ideas youve been comin up with Eve c:
All very original and quirky xD
Throwing in some Repo in there?
Reply

Thank you Lena

I'm glad you like~!
Well, He'd take you on a really nice luxurious date xD
... but probably break your heart afterwords :< because he's like that;
and what is Repo? lol
Reply

Aww D;

Oh is that what Repo is? o:
Aha in that case, yes I guess it's kinda similar to that ... but not quite exactly. I mean, since it's going with the 1930's theme ... it'll be more of a surreal element than actually focusing on the business of organs. I can't really explain it yet xD not till the story's complete!
Reply

LOL xD
Yup c: Its pretty good
I wasnt sayin youre copying or anything, cause your story ISNT the same as Repo
Less musical numbers too, Im sure xD
I like how itll be the 30s instead of the future. Youll be able to have more fun with it I think c: make it more interesting this way
No need to explain! Im just excited for it

Reply

Definitely classy !

I love these characters of yours, and the concept of it all.
Reply