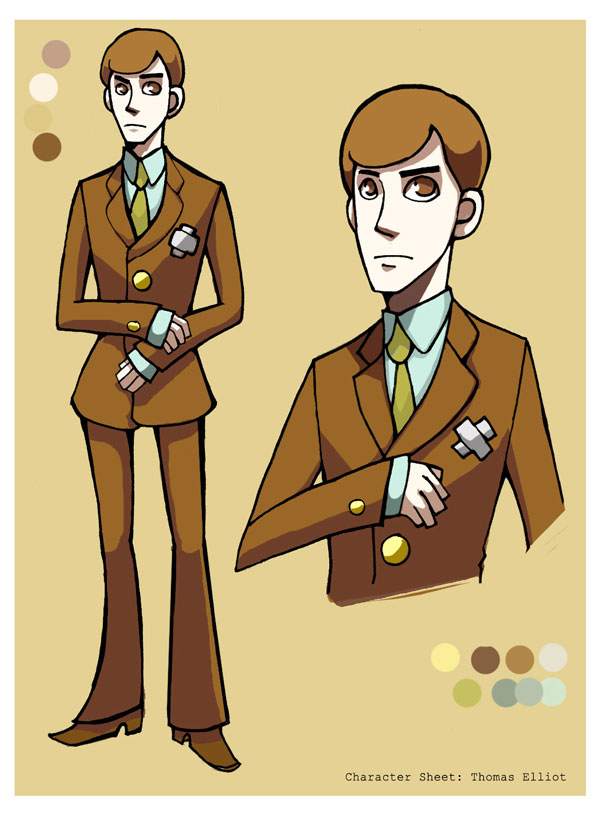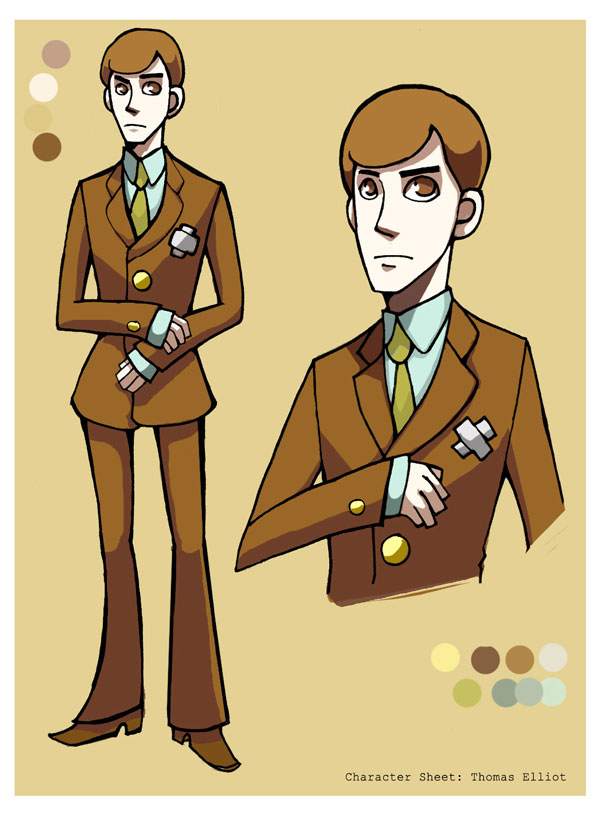 Watch
I'm feeling guilty, so I'm posting a second deviation before I fully disappear from the internets this July :[ I've totally been drawing things but aint postin'

This is the protagonist, Thomas.

Thomas is a detective
and the only character that has a human head
everyone else he sees are object heads.

I'm naming this little project as "Counter-Clockwise".
It's gonna be like a Surreal/Fantasy detective kinda story, that's the basic idea.

YOU HAVE YOUR NUMBER ONE FAN RIGHT HERE.
Reply

IM FOOCKIN INTERESTED JUST HOLLA IF YOU NEED SOME PIMPAGE
Reply

LOL NESSY I KNOW YOU ARE <3
AND OK ;O;
maybe you cans pimp it next month when I get back and finished more characters huhuhuhu~
Reply

HEEHEEHEEEHEE TOM TOM <33333333
Reply

I'd be very interested

Reply