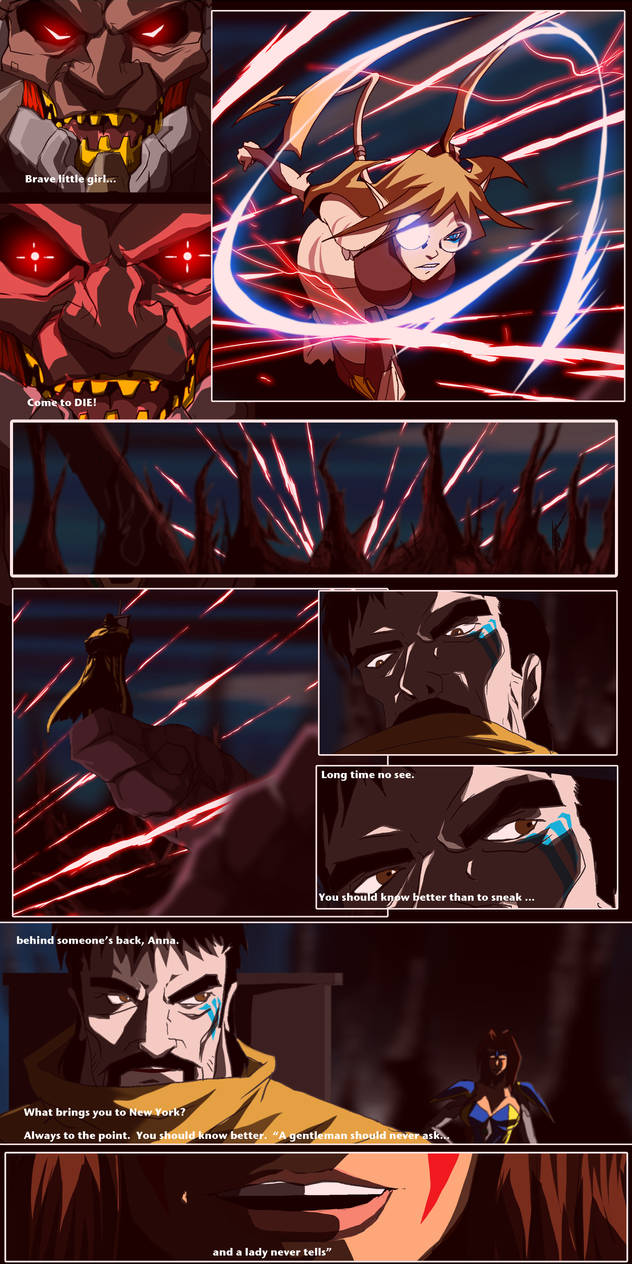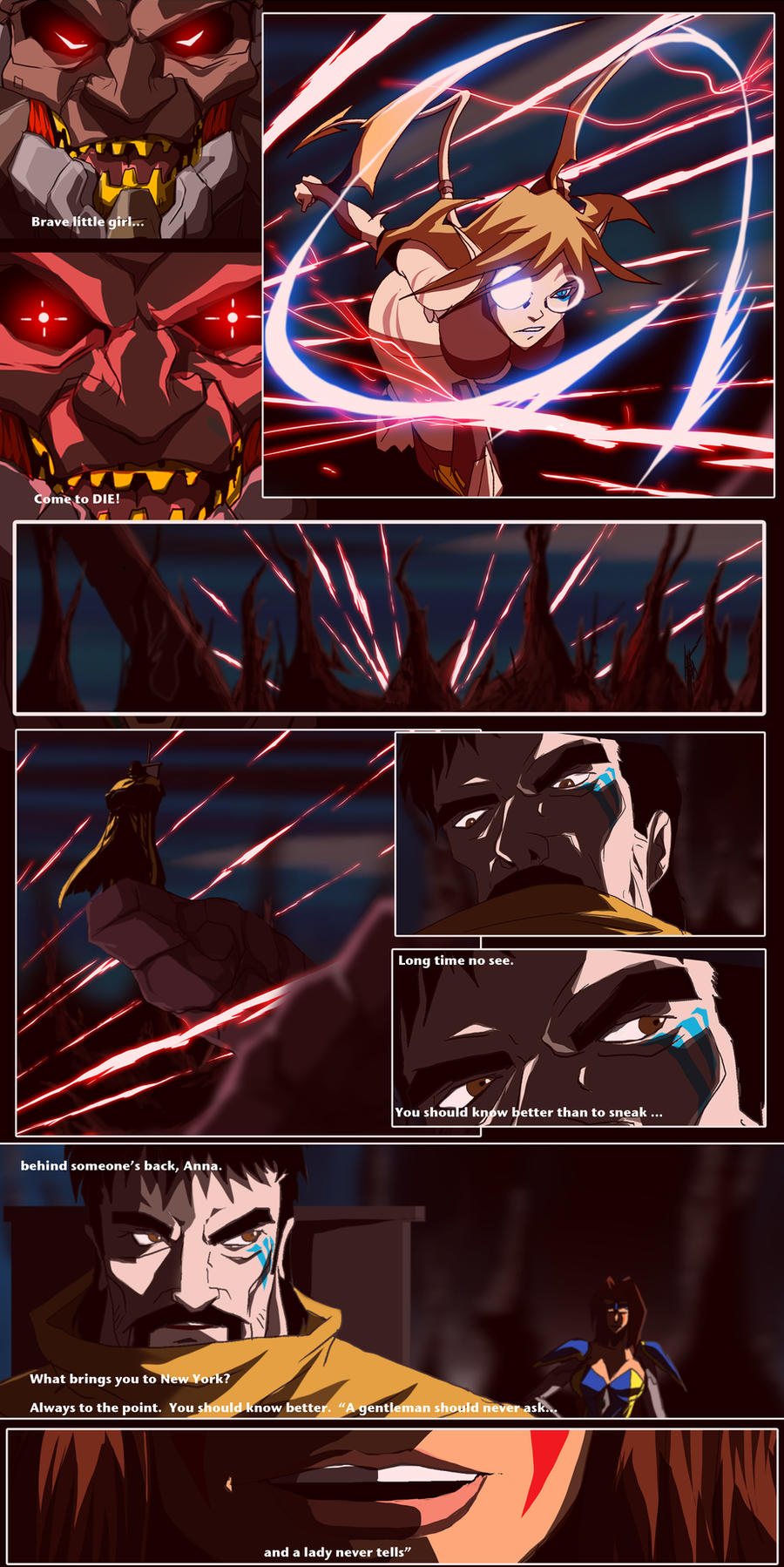 Watch

Dude your work is Hella Fresh!!! I love it.
Reply

Like a subtitled anime. I like the way you do your dialog.
Reply

Твои рисунки великолепны, а когда ещё и комикс...это просто потрясающе, даже не найду слов, чтобы описать. Достойная работа. Браво!
Reply
A great sequence for the first picture and a amazing picture to me. Sure I really want see what will be the climar of this event.

The villain is wonderful, the sequence to open his shinny eyes make him more aggressive but alot more powerful as well.

I must say that his dialog add to him a very clever and even more powerful feel, considering that intelligence on wrong , he has greatly improved with this change.

Dera is wonderful on the charge posture, with a focused and serious expression, good glasses and hair.

her curvy body( good hips and nice breast

) make her attractive no matter how much dangerous the situation is ( help to balancing the panel itself) and serves well to keep her as agile fighter feeling.

The guardian seems quite badass indeed, with a good calm expression, good "aged" facial lines , eyes and hair. His cape/outfit seems good on that first scene. Now I wonder how he know Ana before but lets move on.

Even if my OC just appears on the last panels, I must say that you amaze me deeply by given to her a outstanding and more empowered personality/presence in this sequence.

Sure she seems to be the right person on the right time to act.

Sure I will try to use her phase on other pictures as well.

good shading and great light/lasers effects and energy too(dera).

I comment to a friend: for some reason all the good caracters has mark/stripes/tattoos on their body´s.
great job my friend

, you make a old tisin very happy today. I will be waiting to see how this situation on New York will escale.

Reply

I really should add you to watch, your comics are awesome.
Reply