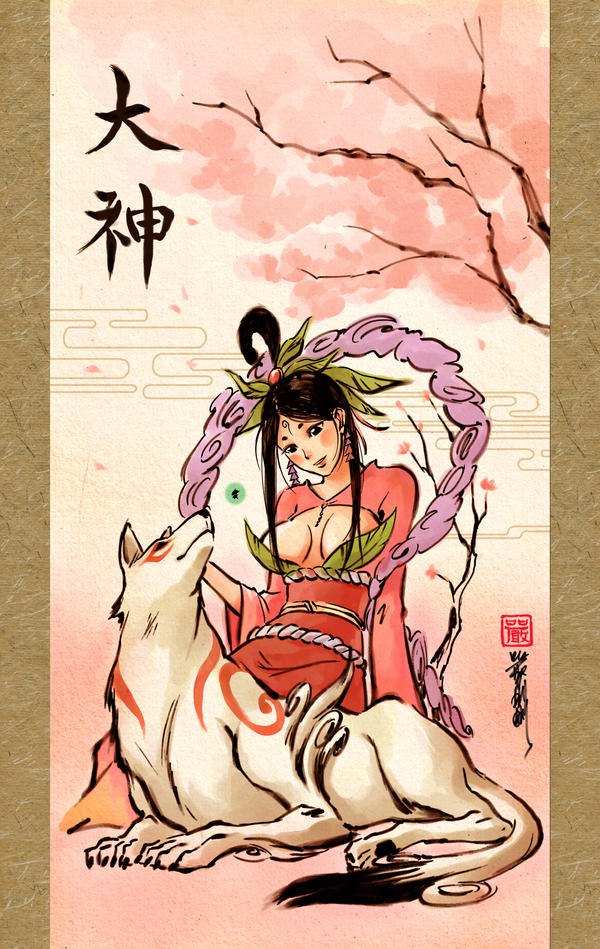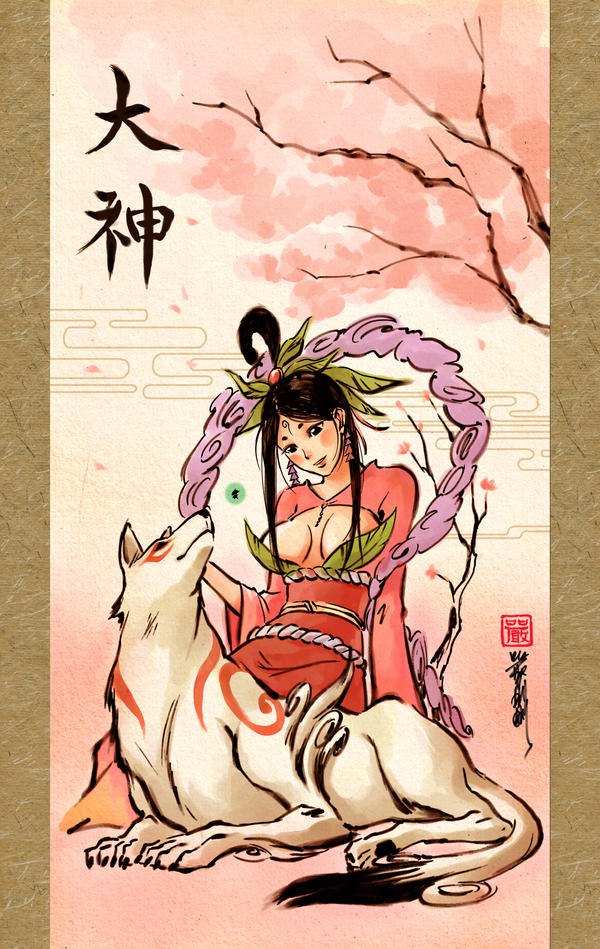 My submission for Deviantart's Okami fanart contest~
I want that Wii~~ lol
I really like Okami and also sumi-e/chinese brush painting~
So I just had to join this contest.

Anyway, it's Amaterasu, Sakuya and Issun.
Sakuya is such a chic..

Wii.......o_o

*edit*
For 'some certain people', if you did not notice....
The original file size is 12.3mb....
original dimension is 3062x4842....
I've disable the download for it, only available for admin upon request~ thanks.