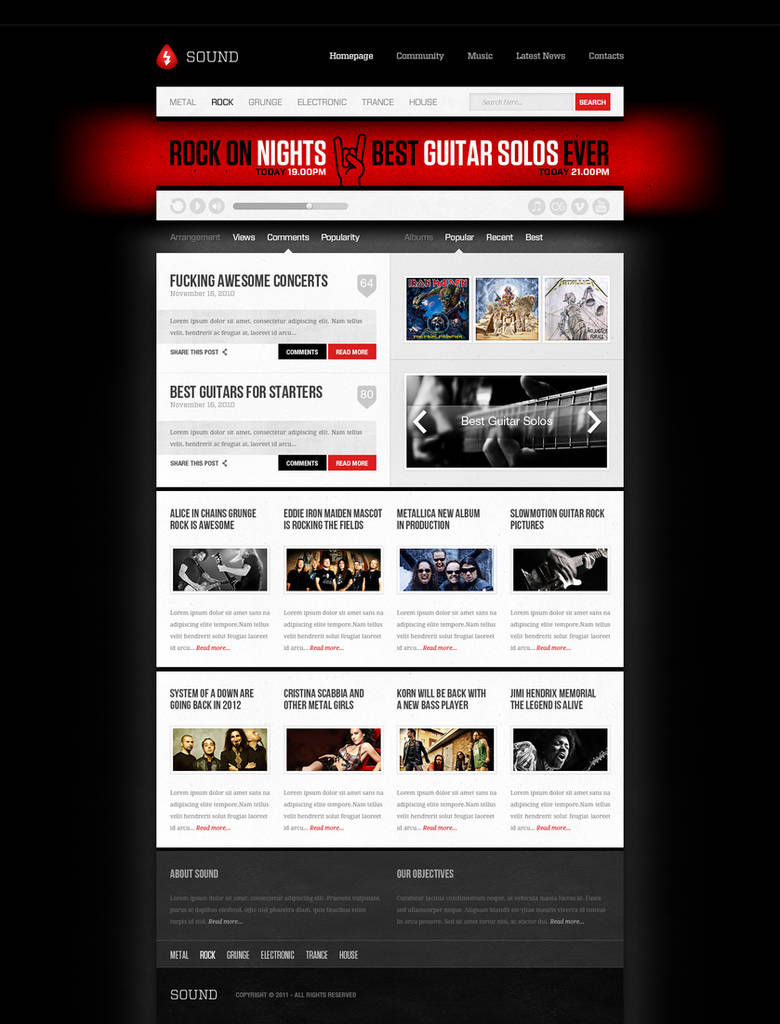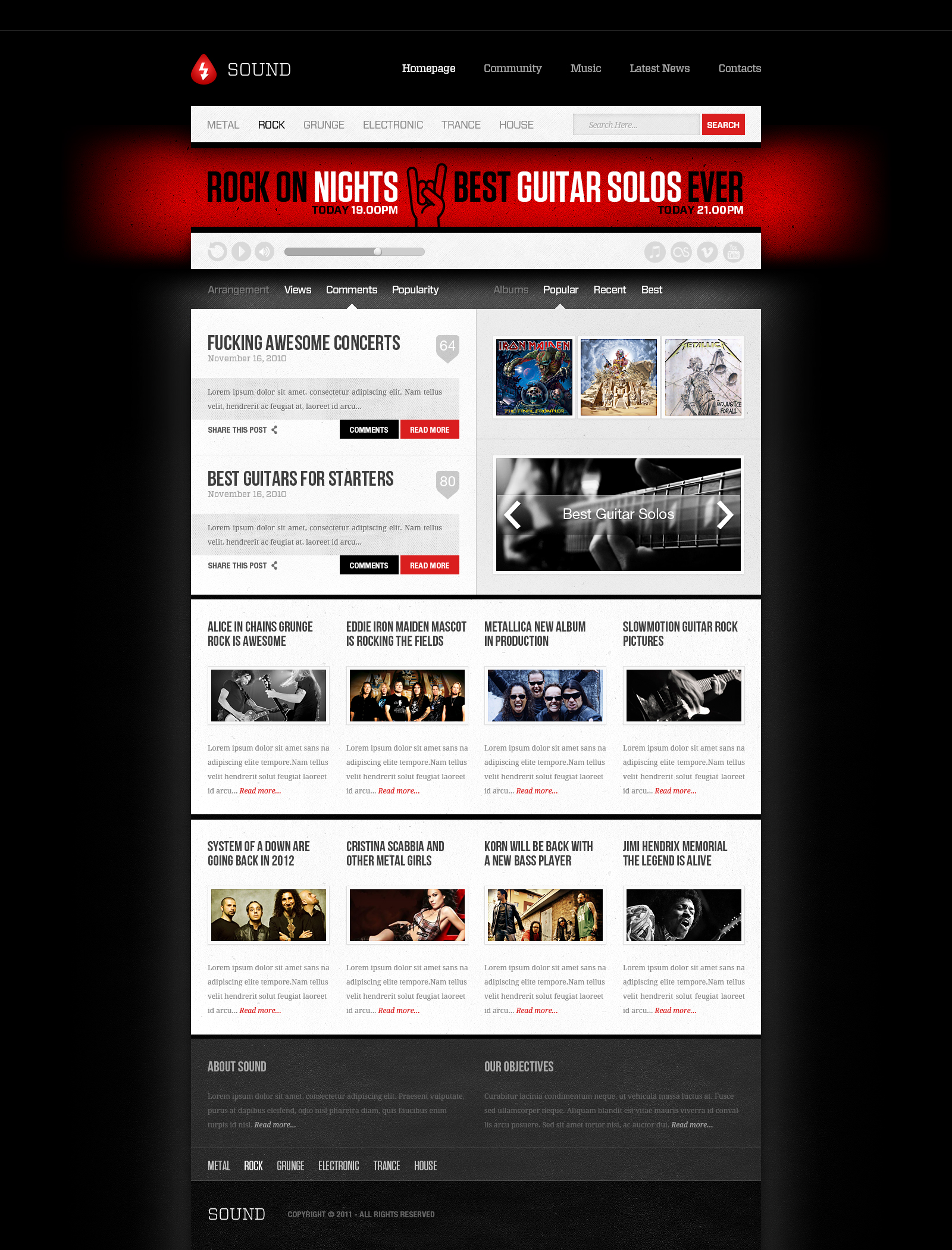 Description:
Sound is a website dedicated to news about bands and extreme music. This layout is a new experience from me. It is meant to have a grunge feel, while having a good user-interface experience. I hope you like it.
Credits:
The artworks or photography that you can see in this work, were only used for demonstration purposes.
Please support these amazing artists.
» Electric Guitar.

very appreciated!
The owner of this deviation has disabled comments.