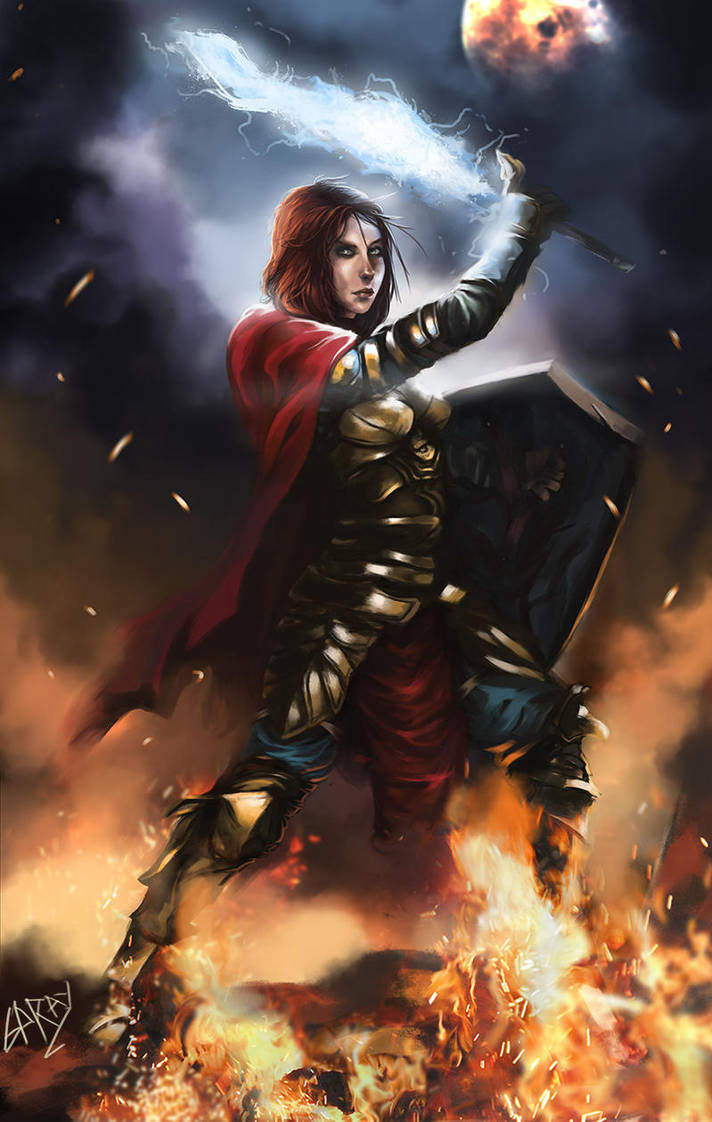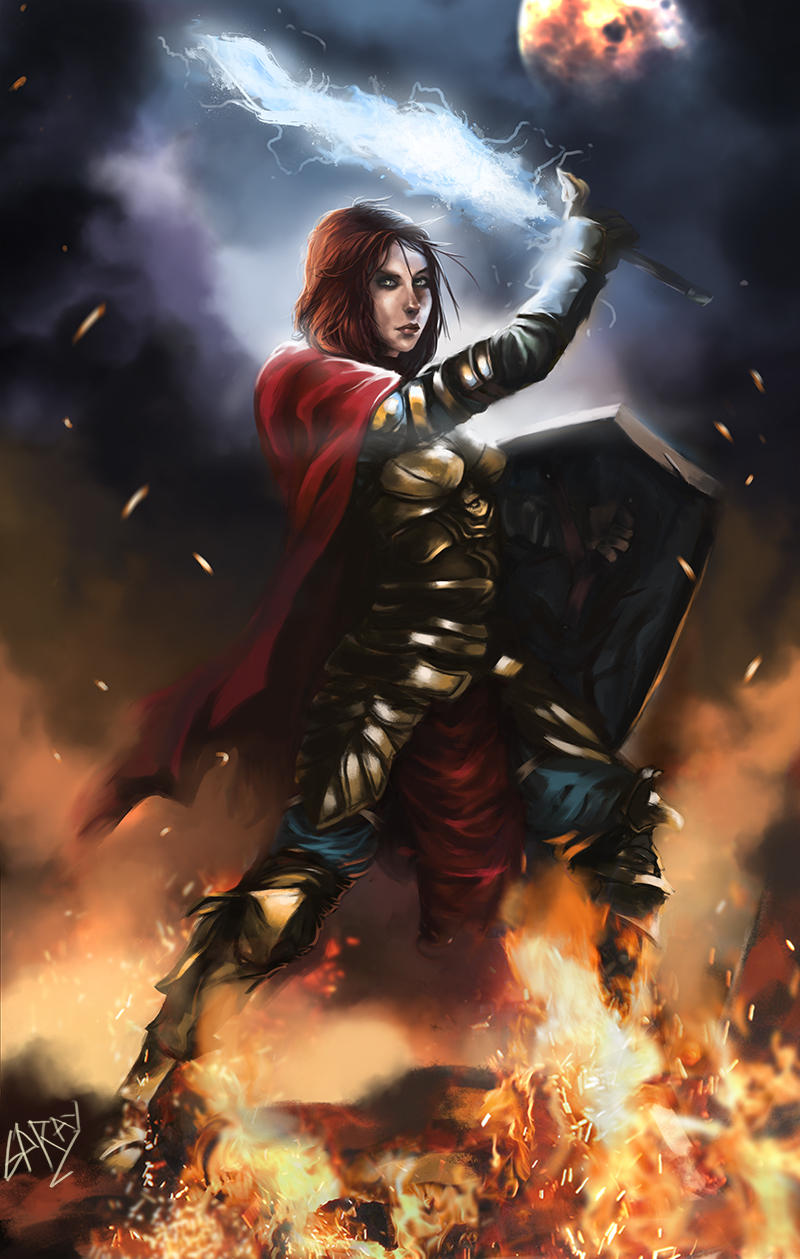 Watch
The red queen is a mythical figure in the Athras continent, worshiped as one of the "heroes of the west"
The legendary revolutionaries that saved the world and founded the empire 400 years ago.

She was the first woman to join the paladins, and also the first to became lady commander.

After the events of the ballad of chaos, she was crowned Empress of Athras.

Reply

Como has conseguido hacer el fuego??? O.O
Reply

es una mezcla de pintura y foto manipulación.
Reply

very wonderful! I love the flames and the sword is just so awsome! you have also made a great work on her armor!
Reply

Seems to me like this is verging on a breakthrough to a BIG step up, I mean if the face was a little more expressive the armor had some harder highlights and edges this would be sale-able as pro. Nice work man!
Reply

you really think so? i was thinking to go back to this piece, now i think i will do it.
Thanks mate!

Reply

Excelente trabajo man

Reply

Al final le hiciste una espada con el rayo y no con fuego.

¿No crees que el escudo es exageradamente gordo?

La ilustración recuerda bastante a Thor.
Reply

si, para que no fuese todo fuego.
El escudo? es posible, pero después de hacer una espada de rayos, el peso del escudo no me importó demasiado. xD
A Thor? pues no lo había pensado hasta pero...
Reply

Beautiful! And I like the background story as well.
Reply

Nicely done, classic heroic fantasy.
Reply