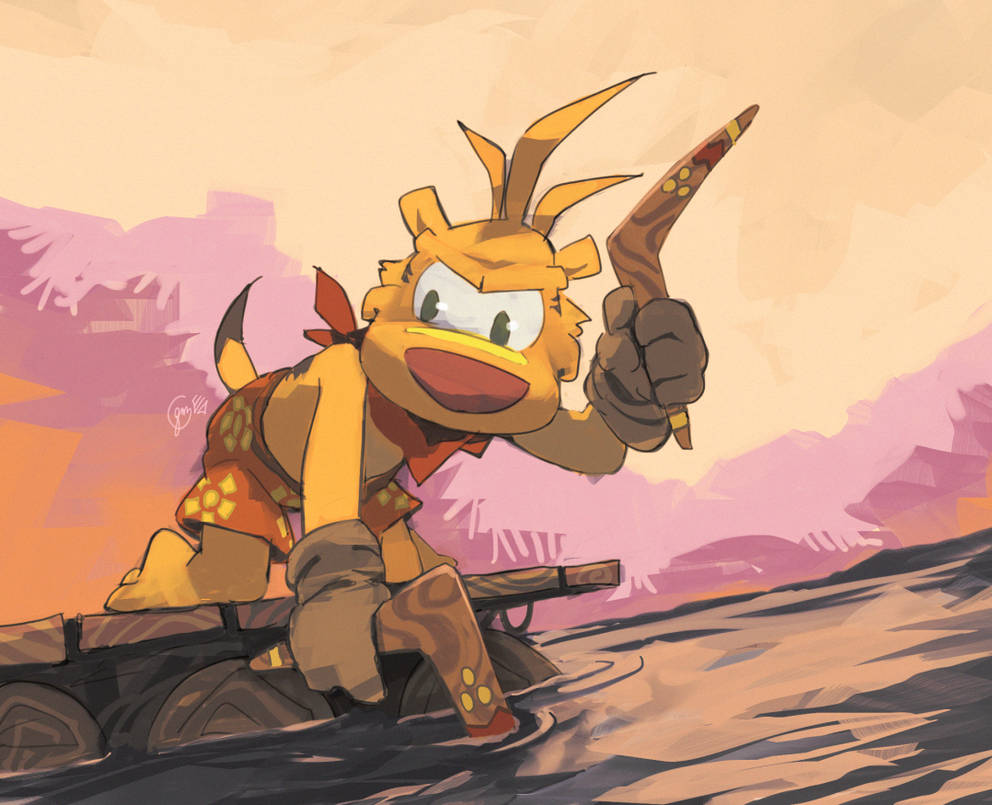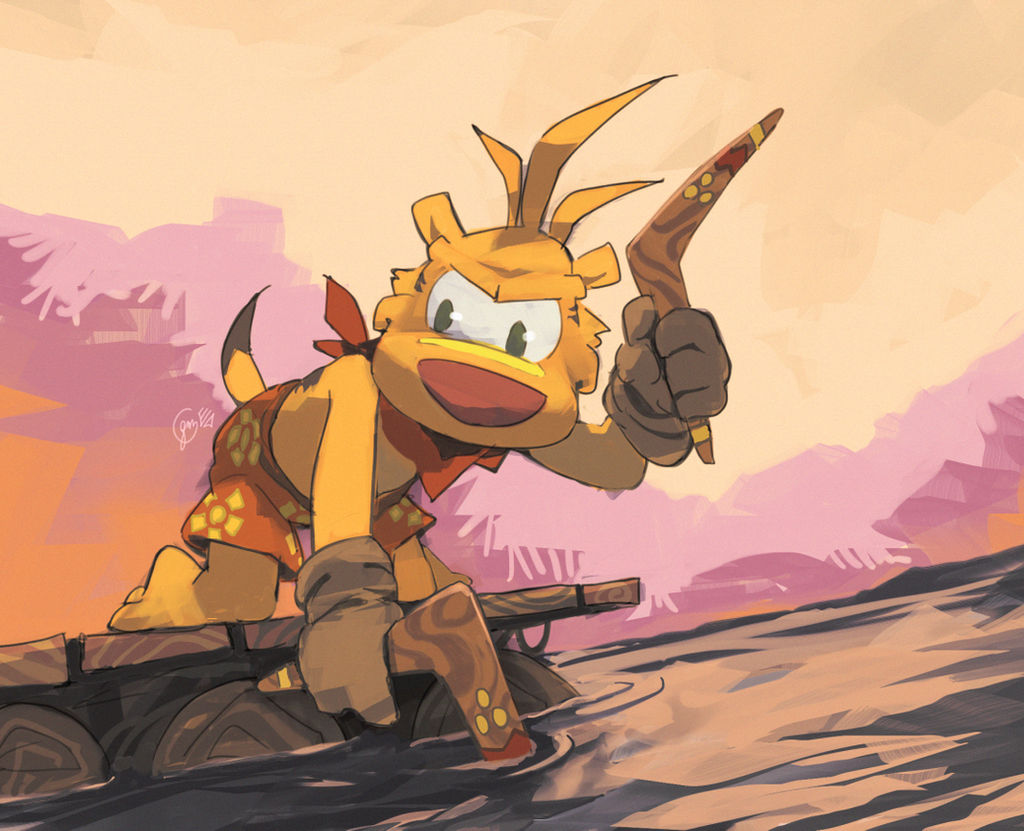 Watch
Commish for
AlekanLunex
who wanted a pic of Ty the Tasmanian Tiger on one of his makeshift raft things!
Is he fishing? For...I don't know what fish they have in the outback...shrimp? Guppy? Crawdad? Dolphin? Cracken? Hes prolly wondering why he even needs Aquarangs for.

Coming up next, Edtropolis reads The Billy Goat's Gruff to a bunch of real goats...stay tuned...