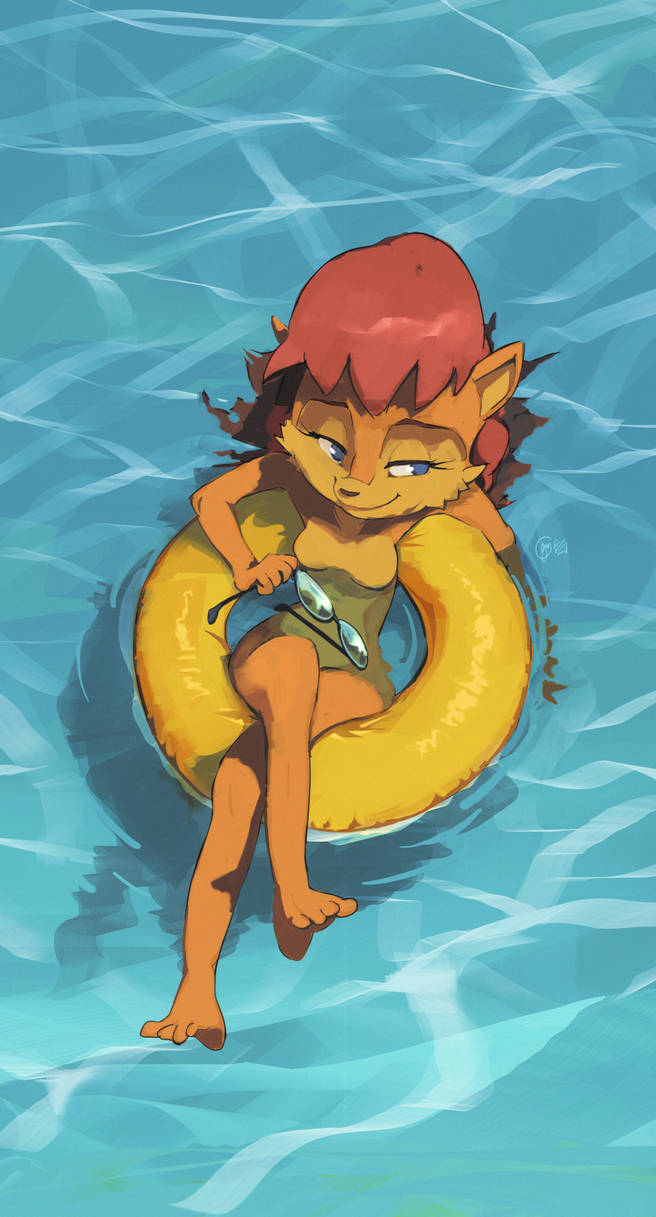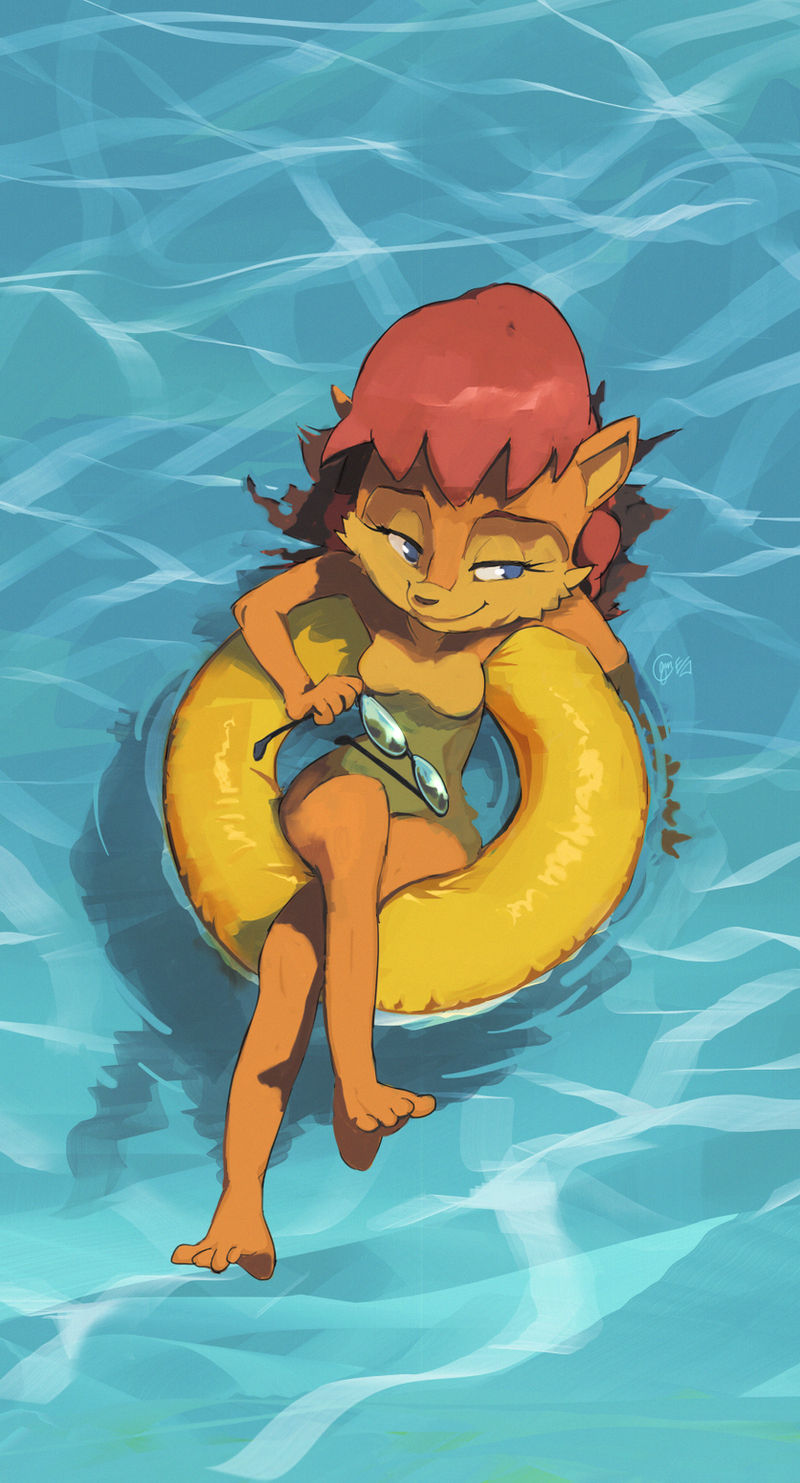 Watch
Don't dilly dally...here comes Sally!
Its another end of summer pic!! Horaaaaaaayyyyy awwwww...well jeez that went by fast just like it ALWAYS does...

Better spend those days at the pool while you can...I just NEEDED to do art for myself this time. More commissions coming soon...probably.
Coming up next: Sonic STILL hasn't pushed her off that float...stay boobed...