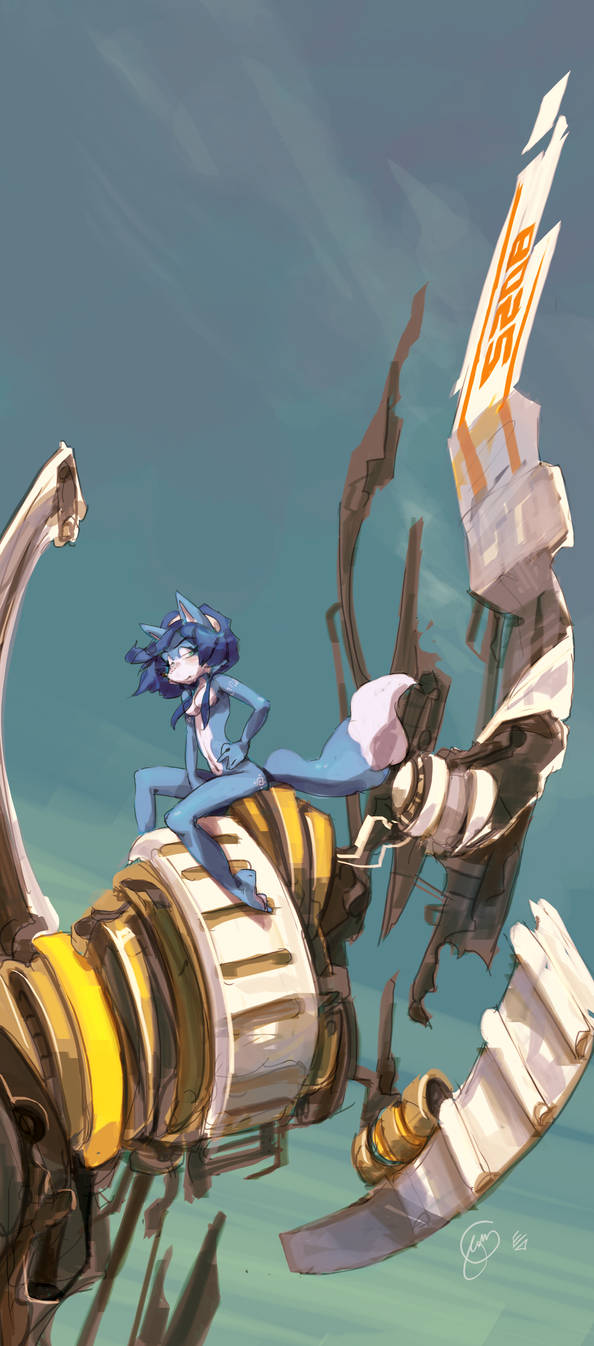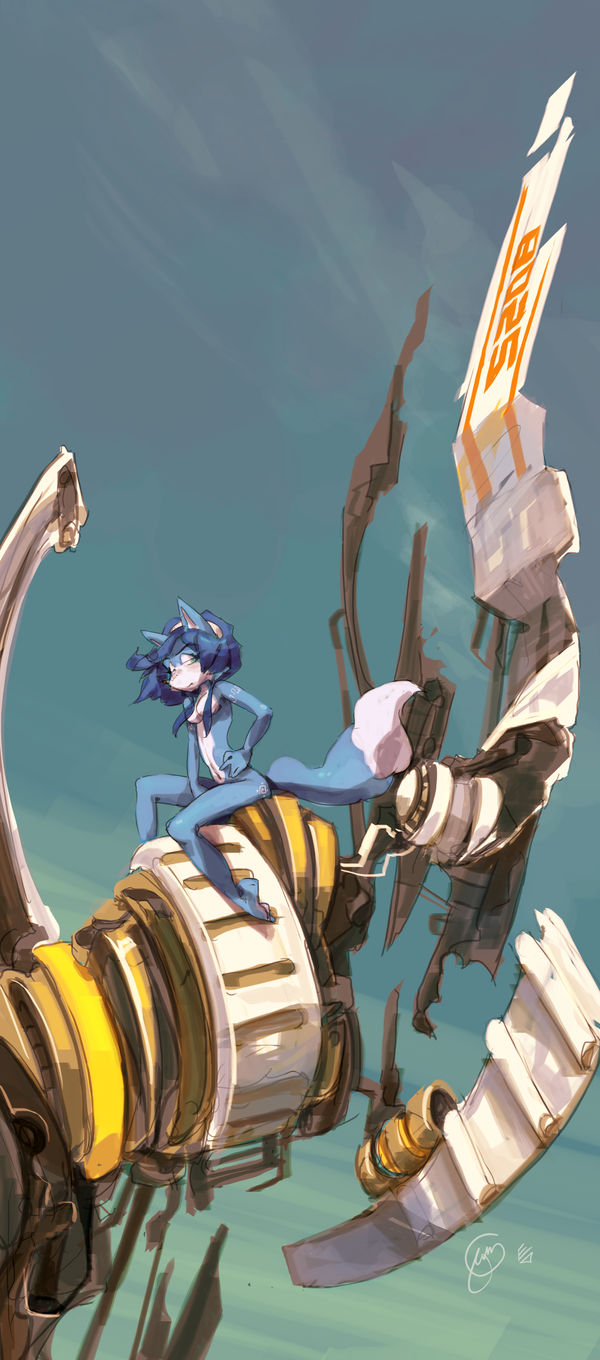 Watch
I know its kind of a big file...but I like how this turned out. Waaaaay better than the last Krystal related pic...this ones more like a sci-fi painting if anything else...so yeah took a while to do, good colors, but can you guess what she is sitting on top of, and its NOT the Arwing...but similar...so enjoyze

I like this a lot. Really cool composition, awesome mechanical design, nice and loose without feeling sloppy, the color is good, the lighting is good, it feels like daylight.

The one criticism I have is focus. If Krystal is the subject, I think she blends in too much. The greatest value contrast in the piece is right at her face, which is good, but her body is kind of lost since it is blue on blue, modeled relatively flat, and close in value to the sky. I like how you threw a bit of green into the sky so you have some color contrast, but I feel like it needs a little something more. Maybe kick up the saturation on the fur, or some highlights or reflected light to get the edges to pop more against the sky.
The Artist thought this was FAIR
46 out of 47 deviants thought this was fair.