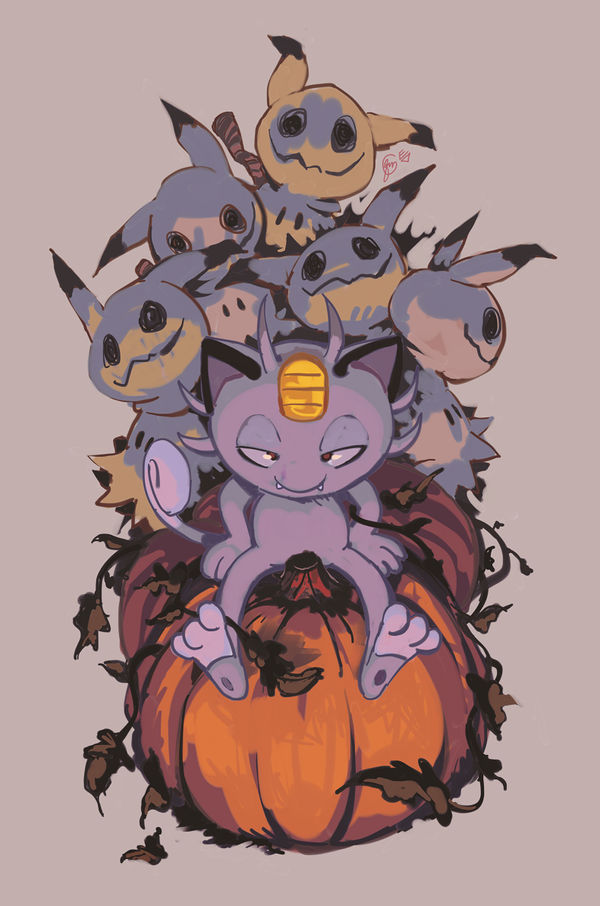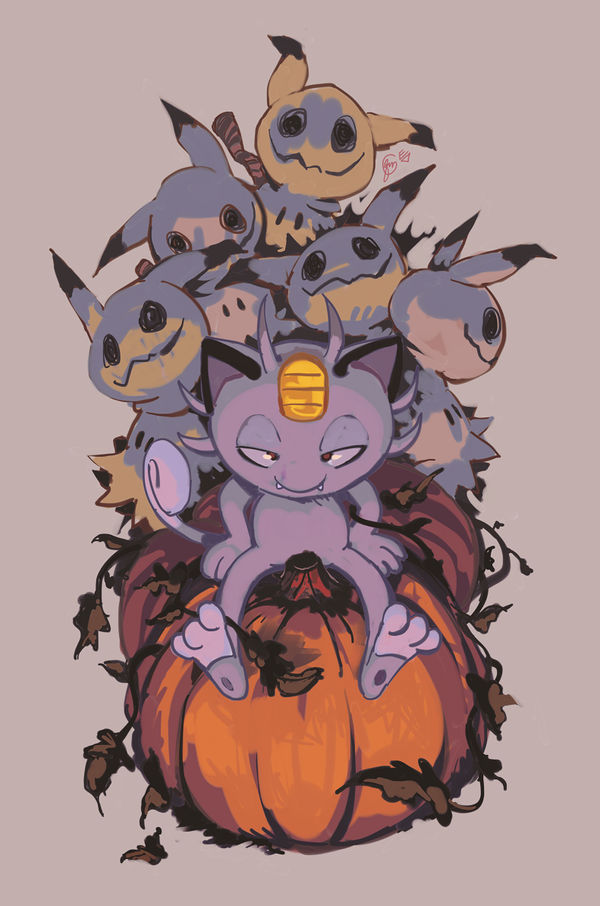 Watch
"What can the Lord of the Harvest do for you this fine evening?"
Its past Halloween yes...but hey whatever...its a harvest pic...its still harvest times for everyone. Anyway this was just a cute little idea I wanted to draw for a while...it has Alolan Meowth...the cutest creature in the world. Plus it gave me a chance to draw the OTHER cutest Pokemon in the world: Mimikyu!

A Pokemon who totally doesn't want to steal your eternal soul.

Commissions coming next...thank you guys for letting me do this...I needed this.