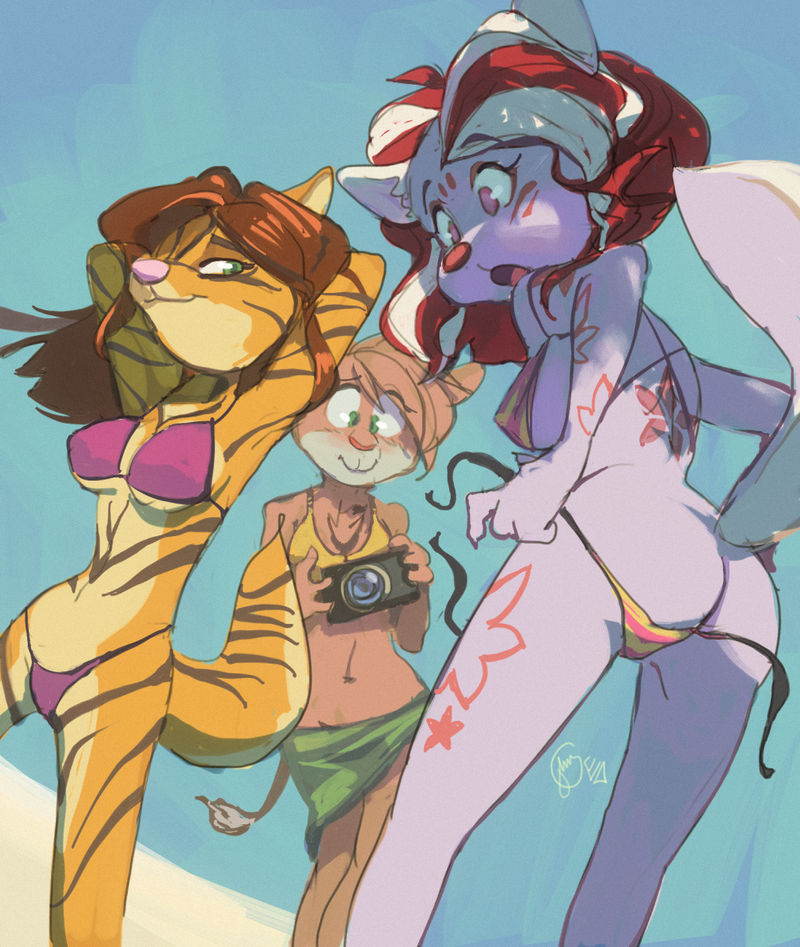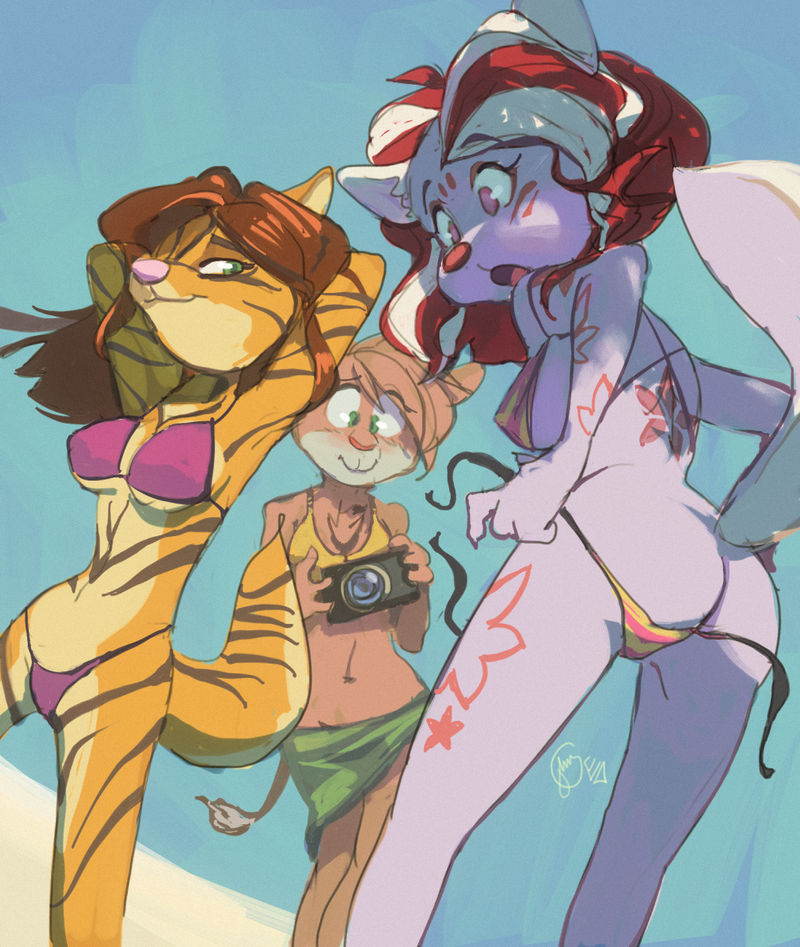 Watch
Wow...this one took a while...partially because last week was very...VERY stressful.

But now I'm back baby! With more furry goodness!! Commish for
CatFromDream
who wanted their characters: Honoka (the purpley one), Roxy (the smug, tiger-like one), and Koko (the one with the camera) enjoying a fine summer day at the beach, or possible a water park there. If they ARE at a water park, I hope nobody notices that Honoka might be having a wardrobe emergency fairly soon...

I gotta admit, not the easiest thing in the world for me to produce...but like all good things, thou must have patience in order to enjoy the unbridled fruition of what is being completed...or something.

Hope you all enjoy! More pics coming soon and all that...

All characters are age appropriate, so don't go freaking out...in fact one character is 40, try and guess which one...