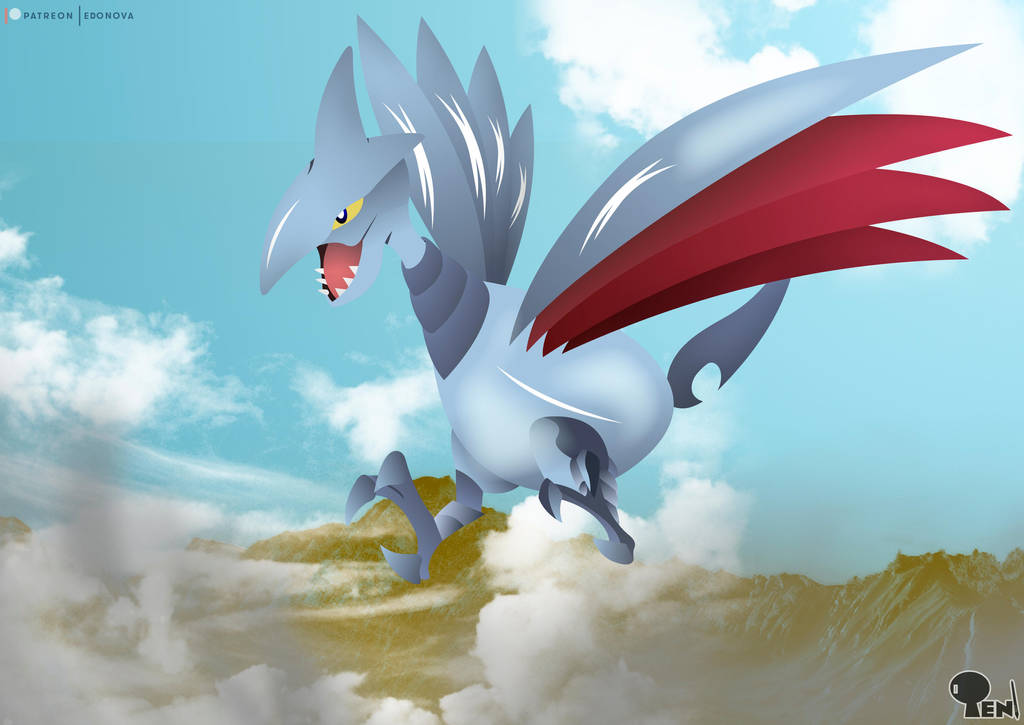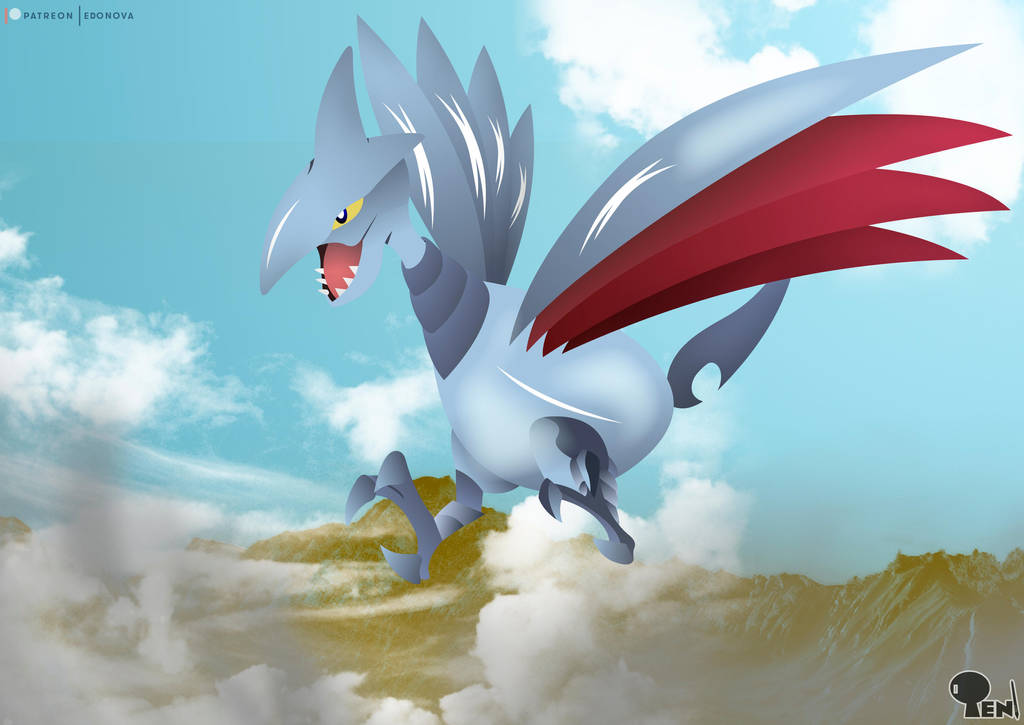 SPANISH
Una semana más, otra ilustración de mi auto-desafio de dibujar a todos los Pokémon que pueda.
Esta semana, le ha tocado a Skarmory. Éste fue un Pokémon añadido en la segunda generación, y fue, junto con Steelix, quien estrenó en primicia al conocido tipo Acero. Desde entonces, Skarmory es uno de los Pokémon más usados a nivel competitivo, y en los equipos monotype de tipo acero y volador, es uno de los miembros más imprescindibles, pero fuera de eso, debemos admitir que, en cuestión de diseño, no es el más agraciado.
En lo personal, tampoco me gusta su diseño, no tengo mucha idea en qué esta basado exactamente, yo creía que estaba basado en un gallo de pelea.
En fin, espero que os guste.
ENGLISH
One more week, another illustration of my self-challenge to draw as many Pokémon as I can.
This week, it's Skarmory. This was a Pokémon added in the second generation, and it was, together with Steelix, who premiered the well known Steel type. Since then, Skarmory is one of the most used Pokémon at a competitive level, and in monotype steel and flying equipment, it is one of the most essential members, but apart from that, we must admit that, in terms of design, it is not the most graceful
Personally, I do not like his design, I do not have much idea on what is exactly based, I thought it was based on a fight cock.
Anyway, I hope you like it.
Vision: You certainly had a cool idea in mind. In execution, you could've maybe done more with say him doing an attack or cool angular shots, but nonetheless it turned out well

Originality: It's not very original. Plain and simple. You have a cool background which is nice, but I think you could've definitely done something a little less bland.

Technique: In execution, the shot is very cool. You got some cool clouds and mountains (which are probably stock photos but nonetheless, and if they're not then good job making them look real). I like how Skarmony has no lines and linework is done with shading. It gives it cool effect.

Impact: This is solid, but I feel like so much more could've come from it. I'm not one to talk, but since YOU'RE requesting it, I might as well critique it as an outsider looking in. And as such I see a good drawing, but in my mind I see an amazing drawing that I know that you could be capable of with more practice and learning.

Hope this helped! Sorry if I was a little harsh but sticks and stones.
Impact:
The Artist thought this was FAIR
1 out of 1 deviants thought this was fair.