This fractal formula orginaly was in ChaosPro.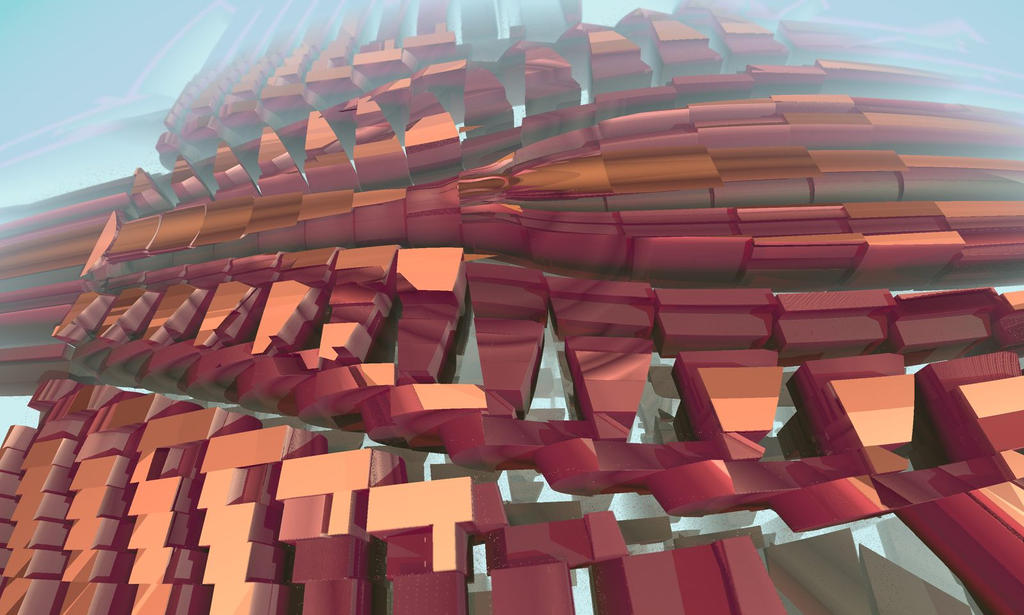 I decided to implement in Mandelbulb3D this fractal as when I did google search of my DeviantArt Mandelbulb3D images (it's like google based top 10) I noticed that my old ChaosPro baguabox renders are in the top. Alsou it was fun formula to play with.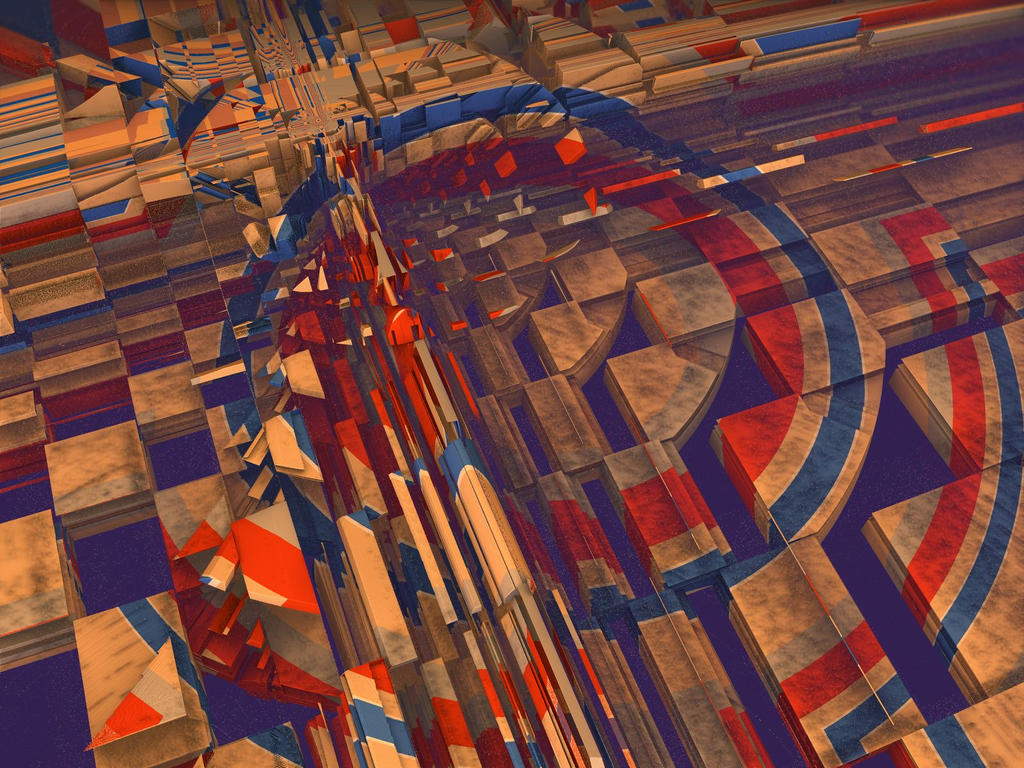 The formula orginaly was intended to be like amazing box but realy it is quite a different from any other formulas. Others just do not generate astro tech or chessboards.
Bagua, becouse it sometimes generated octagonal shapes like magical thing on South Korea flag

Formula
Download and some explanation
:
fractalforums.org/mandelbulb3d…
Alsou formulas is
downloadable in DeviantArt stash
:
ZIP
No Preview
Bailout = 4, 6. On hybridisation M3D will always put bailout value of 16 or 1024 but that is too mutch for this formula.

I tried to keep some quality standarts for EM_JIT_M3Formulas.
The formula still have some DE noise - sand. This is not critical. Increasing DE value eliminates most of noise. Viewing 1:2 smooths it nicely. Noisy colours dissapear on "colour by 2.nd choice". So it qualified as n - normal, and not u - strange formula.
JIT formulas still is slow if compared with assmbler ones or Chaos Pro compiler. But still better than gnarlyIFS.m3f.

Lenght - Fold, must be positive. AddValue - adds in inside fold. Scale = scale. LP_space distorts circle into diamond (romb) or superelipse (shape of inter city busses or smarthphones). (Well, it is not that simple, there is an wikipedia article on what is Lp spaces.) Unit_Vector_Addition - transform puting more air into fractal or sucking out of it.

More deviant art stash images
: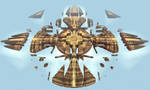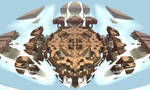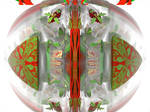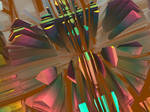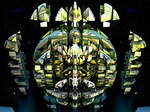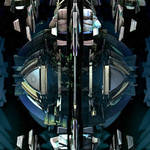 Re-rendered example parameter: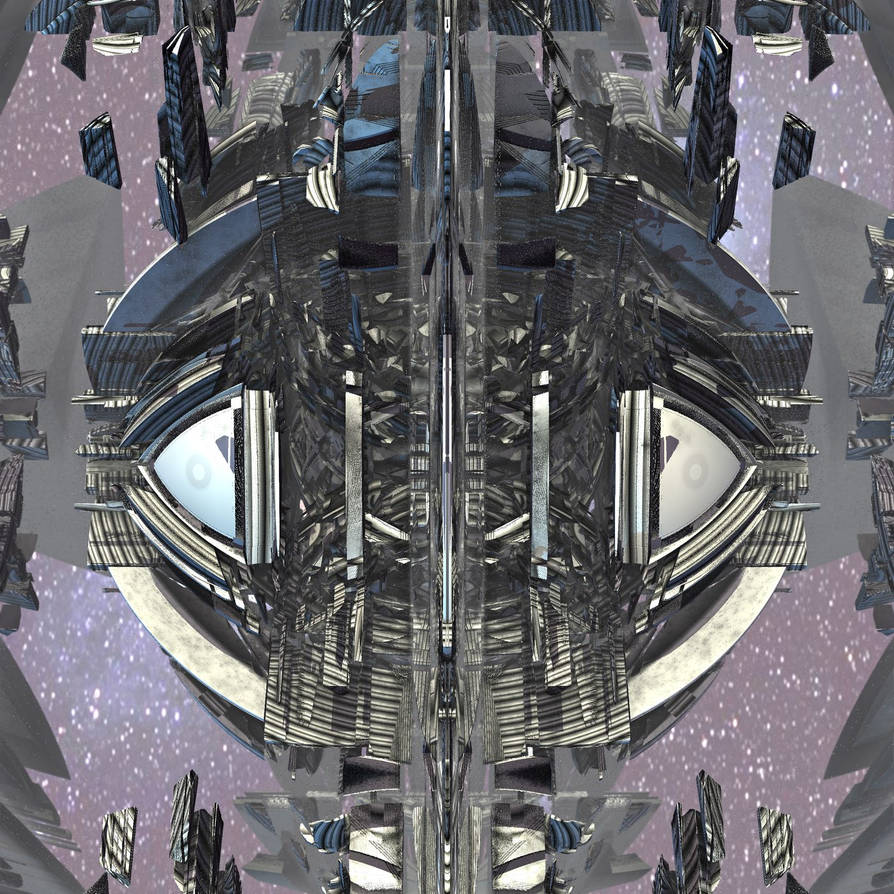 Not particulary beautifull, but shows basic pattern well. Add = 0.4, Lenght = 1.8, Lp_space=4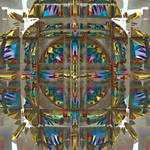 Here alsou are some images from Chaos pro is in deviant art. Withou DE surfaces there are absolutely smooth. The "sand" is render bug, but sometimes it kind of naturalises it:
www.deviantart.com/edo555/gall…