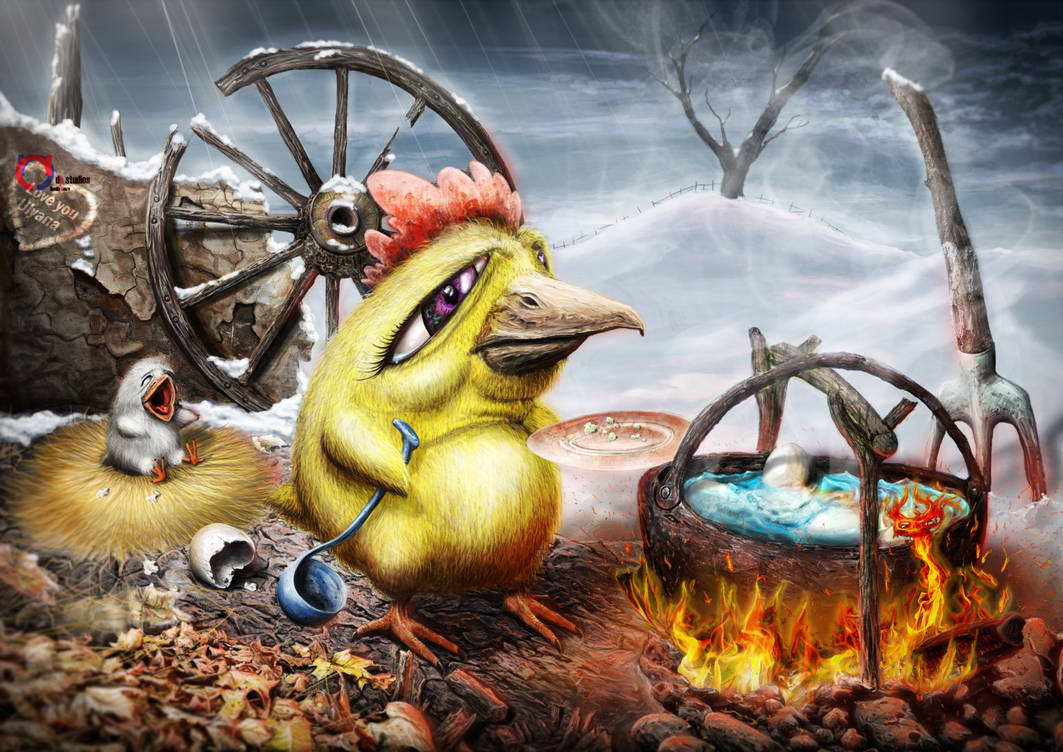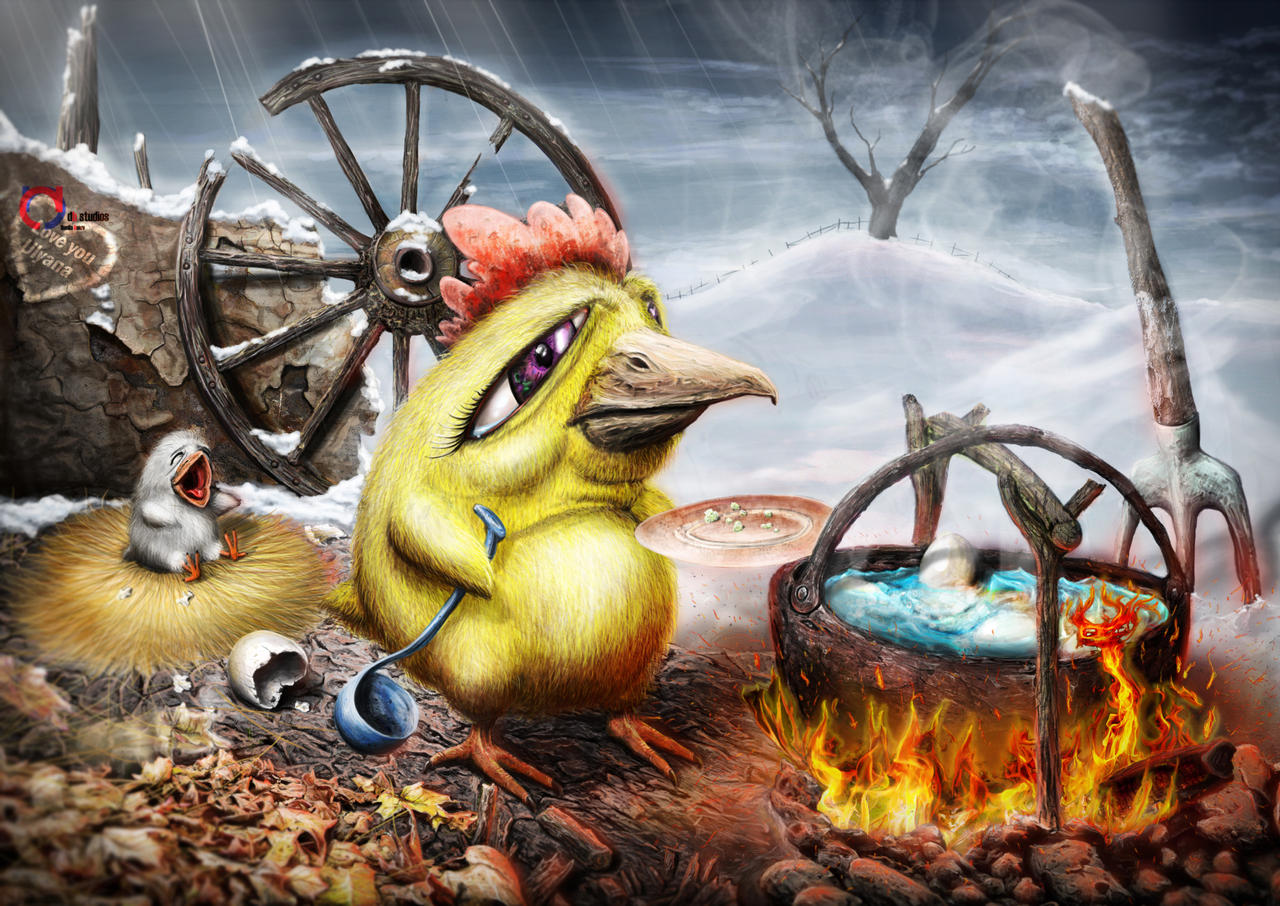 Watch
With this image I want to introduce you some of my feelings and message, what is going on around the world. It is funny image about sad story… I am talking about "Credit Crunch", how some people are suffering from it. Many of us sacrificing something really important in order to survive in this hard time. Some are selling houses, which literally took all their live to build, money. They did look after them, but what is even worse and very sad that some of them lost everything. How many families are struggling to grow their children, how some of them struggling to give birth…
On this image I am showing how mother is boiling her own children, just in order to survive. To feed her son, the last one… she got no choice. How painful it could be? She is the last hope for her young chick and she will try to safe at least one.
However that image probably does make you laugh first and then you do think "oh my god, thats so sad and very true".
That concept came up to my girlfriend mind and I picked my pen immediately and wrote the text in my sketchbook and then sketched this scene… and I thought that's it and it is time to change the world.
LOVE YOU Ulyana
I am working on my o0oSERIESo0o all the time, and will in future.
This image was done fully in adobe Photoshop
Took me long time to finish it
+ wacom intuos A4
NOW THERE IS A PUZZLE GAME online WITH THIS image of mine
, In here
[link]
, it is really well made and fun it is done by Smart-Kit
[link]
Thanks for viewing this image, and I do appreciate all messages and comments and you thoughts.
As well interested in: what you think I should draw next?
Please do not use that image without my written permission.
My another daily nomination
Have a nice day

Daily Deviation
Given 2009-04-10
"
The image itself is very well done, and at first, because of how it was drawn, the characters look oddly humorous. But upon closer observation, you can see the tears in the hen's eyes, and then slowly it dawns on you that she's boiling her own eggs. A terrific blend of good art and good ideas made for a fine piece of work in o0oMOMYo0o
"
o0oMOMYo0o
by ~
edinorog
(
Suggested by TimeFalcon and Featured by PurpelBlur
)