Hello folks!
I'm very honored and excited that I can finally reveal this news to all of you:


I've decided that this 1st of May will not only be a widely celebrated holiday to glorify work in general, but also the starting point for my new creative project.
Since I ended my long running video channel by the end of 2015 I took a one year break from any creative work. But as time went by I got a little restless when not doing anything worth sharing. However, I didn't want to start over with filming and entertaining again and rather do something that's also grown dear to my heart: Taking pictures of Japanese character figures.
If I can trust the data on my flickr page I started figure photography back in 2009. Over the course of 8 years, beside my video activities, every now and then I also did a photo shooting with some scaled figures. But the amount of taken pictures every year was only a single digit number. Therefore my deviantART page, which I started a few years later, is also only counting slightly over 60 submissions to date.
But starting by today I will give everything to have this changed. I want to invest more time into this hobby, have more presentable output, be more active, I want to write more articles and tutorials for other fans – in short: I want to unite all my efforts into one brand so people can follow and watch it more easily.


So, without further words I can present you the great opening of Moe University!
My new label for figure photos, upcoming reviews, articles and anything that is cute and in scale.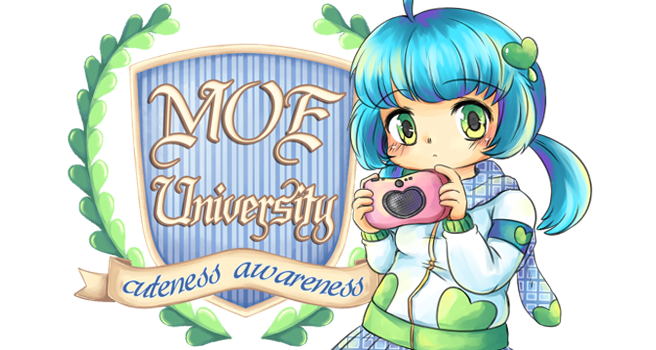 Moe University on FB: www.facebook.com/moeruniversit…

Moe University on TW: twitter.com/moeruniversity

Illustations done by



With these words I invite you to follow Toshiko-chan and me on this new journey. Let's see where it will take us.

Yours sincerely
Edi Edhutschek