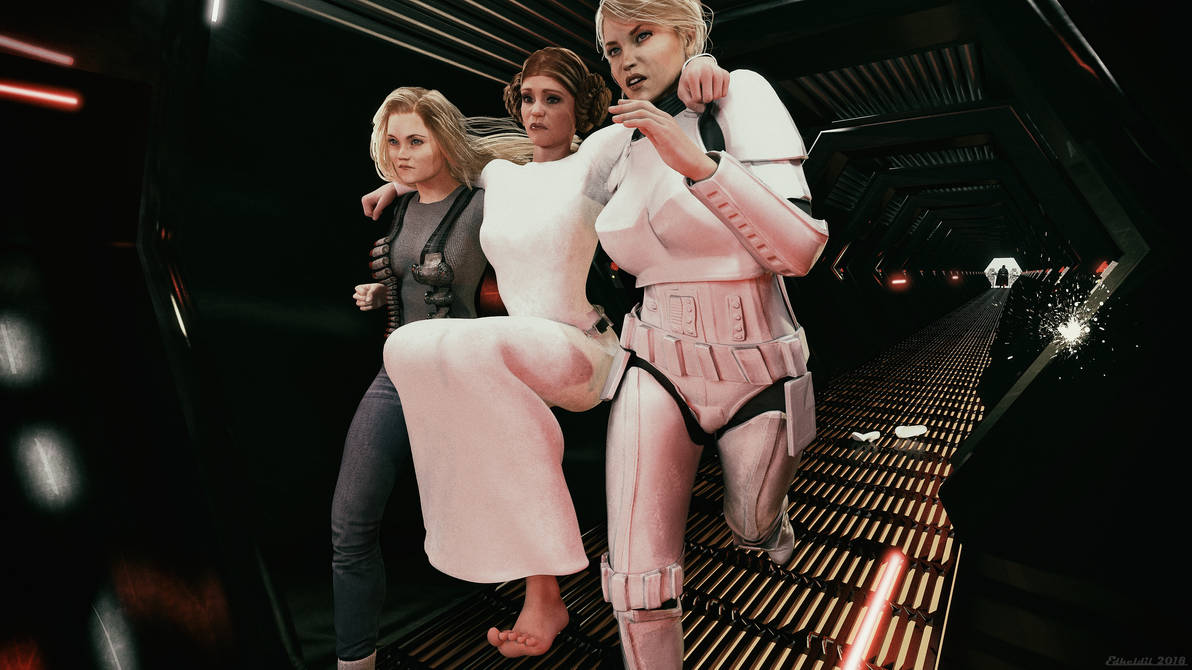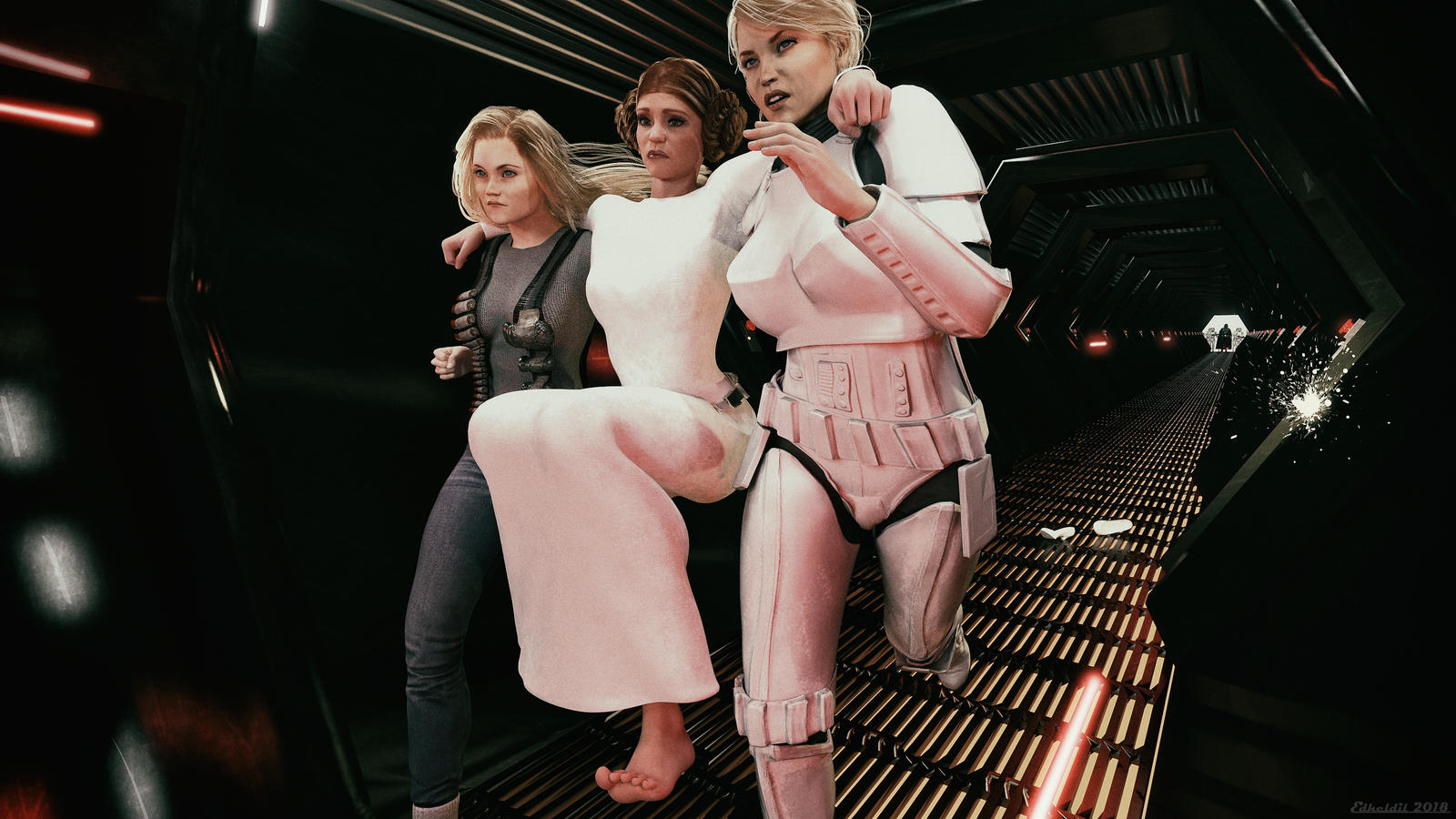 Watch
Wait, is that the right fairytale?

Workflow: DAZStudio4.10 -> Iray -> Photoshop

Really funny

Darth Vader should become Prince Charming in next story... Coming soon to a theater near you.

Reply

So Darth Vader turned up with her lost slipper on a silken pillow with a glint of marriage in his err, eyeplates.
Yeah, I'd run too.
By the look on her face, she's discovered his true identity two films early this time as well...
Great work again.

Reply

They will serve to distract and hinder her Dark pursuers ...
Reply

May be fourth be with her!

Or was it forth?
Or...forz!?
...dammit!


Reply

Oh poor baby, but I do see where she left them.

Where's an ewok when you need a good retriever?

Really funny render.

Reply

very nice


Reply