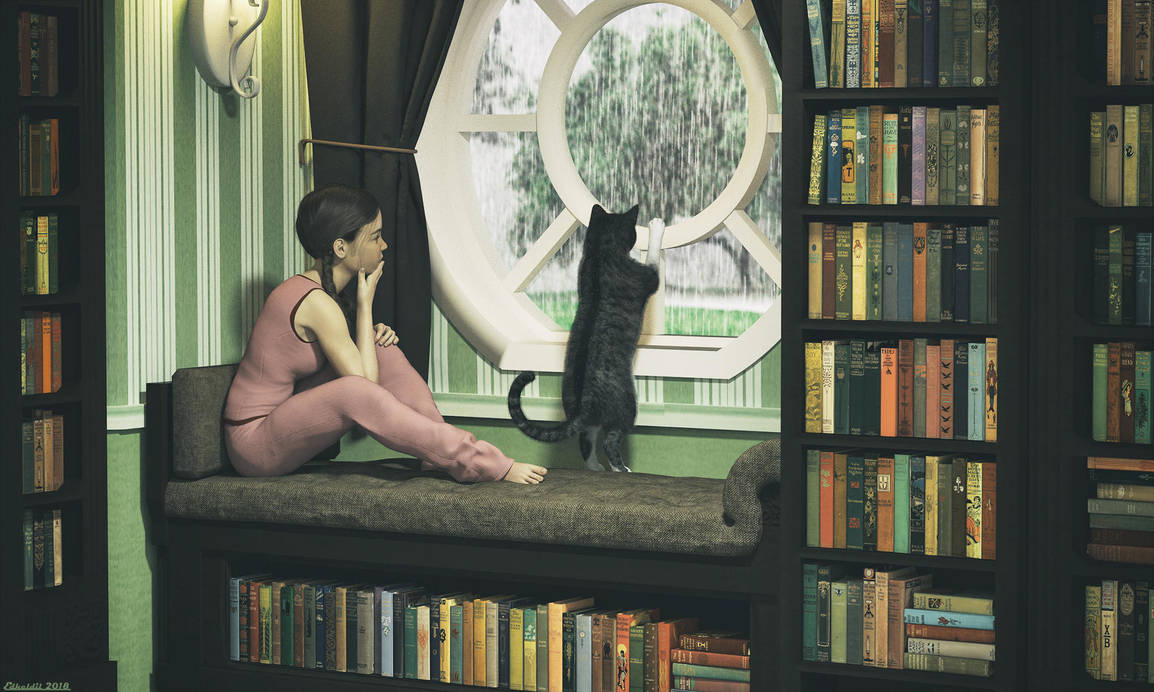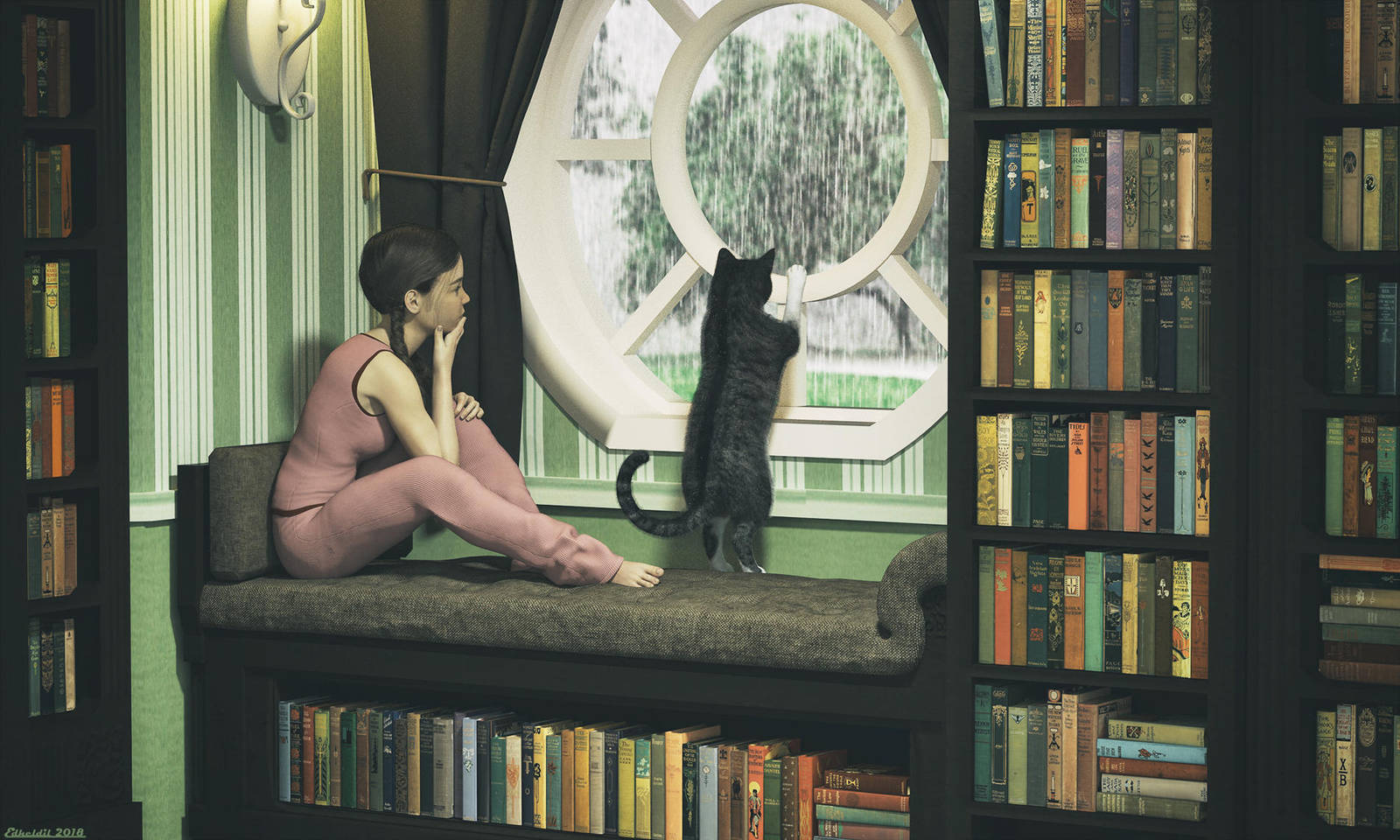 Watch
Workflow: DAZStudio4.10 -> Iray -> Photoshop

Reply

Sehr schön und gemütlich.
Reply

Macht ja nix, bei so vielen Büchern

Reply

Wow that's dedication, I mean look at these books, they are all different from each other and these detais... you sir have ultra precision eyes!
Reply

Thanks!
But the books were all a preset. So I only put the girl and the cat into the scene.

Reply

Very well done and that's a lot of books to keep one company, especially on a rainy day like this. Really cool window too. (I wouldn't like to be the one having to clean it though. ^^)
Reply

Reply