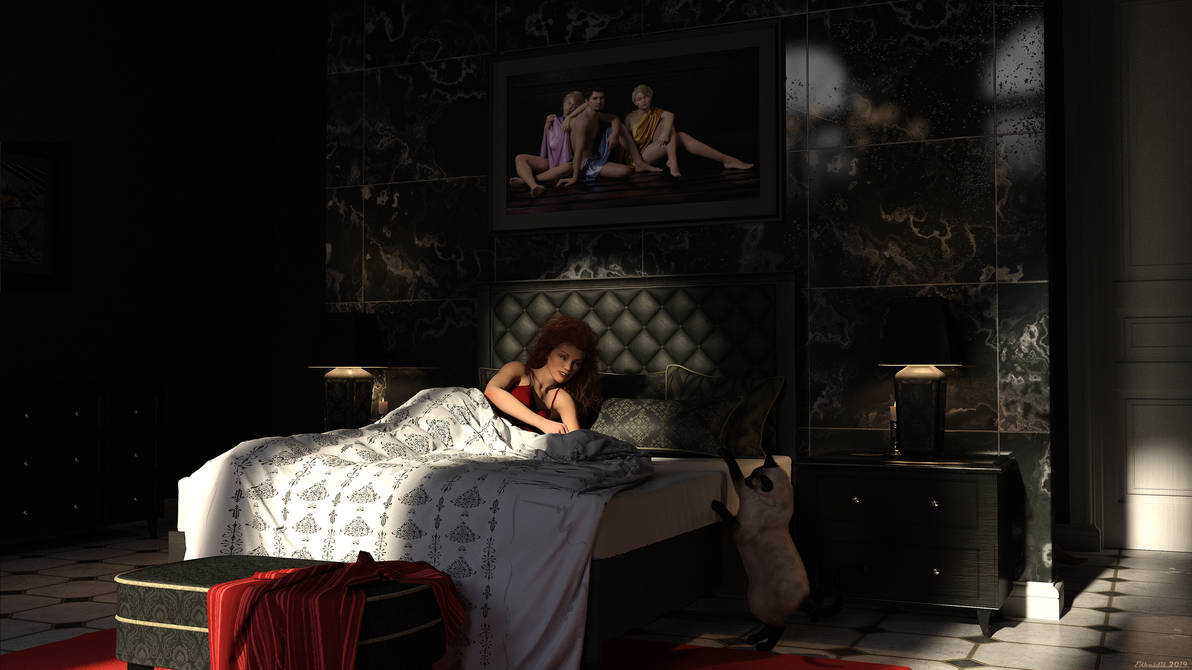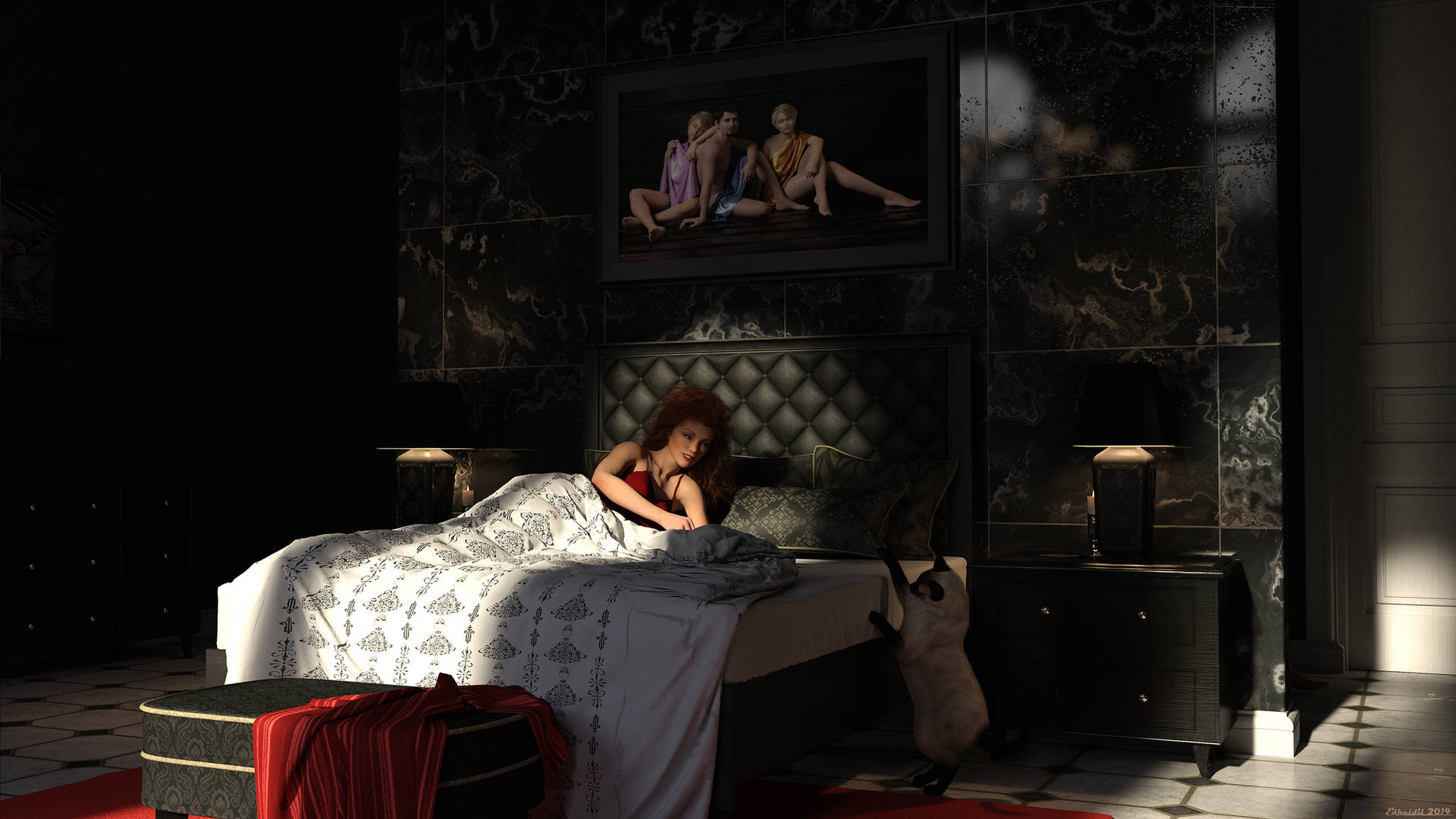 Watch
Workflow: DAZStudio4.10 -> Iray -> Photoshop

the painting above the bed steals all the attention.

It's always nice that in almsot all your artworks there's a treasure hunt to spot details and references.

Reply

Was für ein Schlafzimmer

Bedeutet das jetzt,
- wo ist mein Frühstück
oder
- schau, ich habe dir wieder einen Goldfisch aus dem Gartenteich vom Nachbarn mitgebracht, die magst du doch so, wenn sie noch zappeln
?
Reply

Vermutlich mehr so: Ich habe eine Maus für die gefangen, die können wir uns teilen. Meine Hälfte hab ich schon gefressen!

Reply

Könntest du ein Follow-up machen? Im Sinne von
Simon's Cat
? So ... mit Keule?

Davon ab, wieder ein tolles Bild.
rascaldi

Reply

Totally digging Banetha's choice of art!
Reply

Reply

Hey,

you overslept breakfast... my
breakfast preparing!


Reply

Great! There now, the bed already appears. I wait for a sensuality from you

Reply