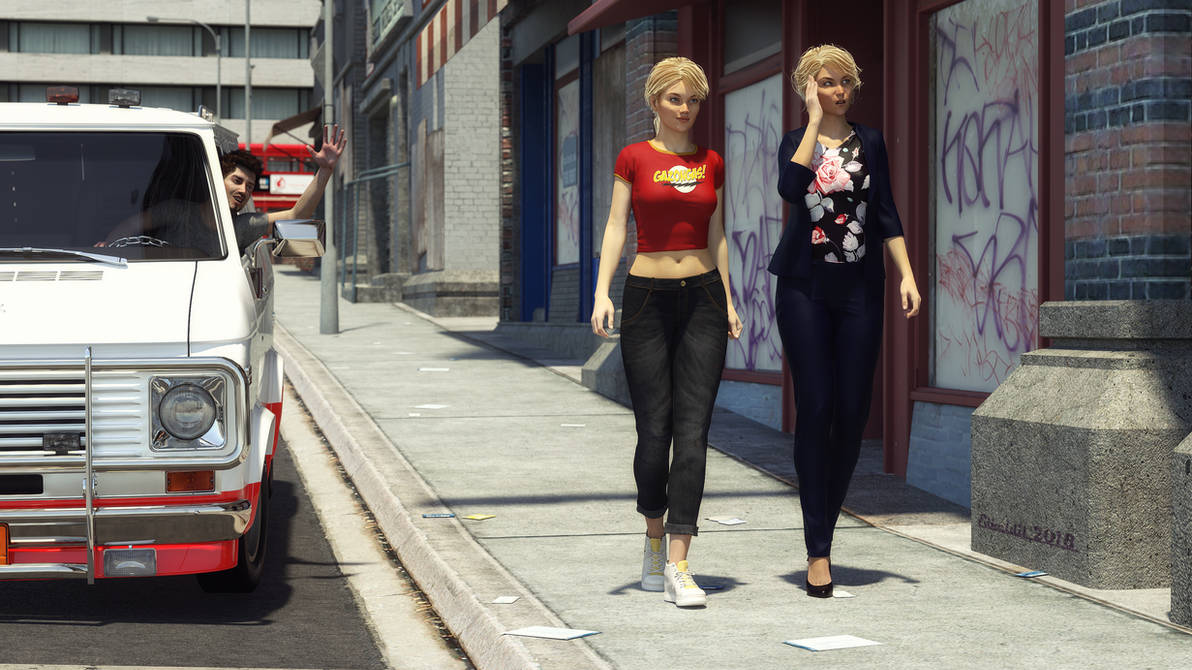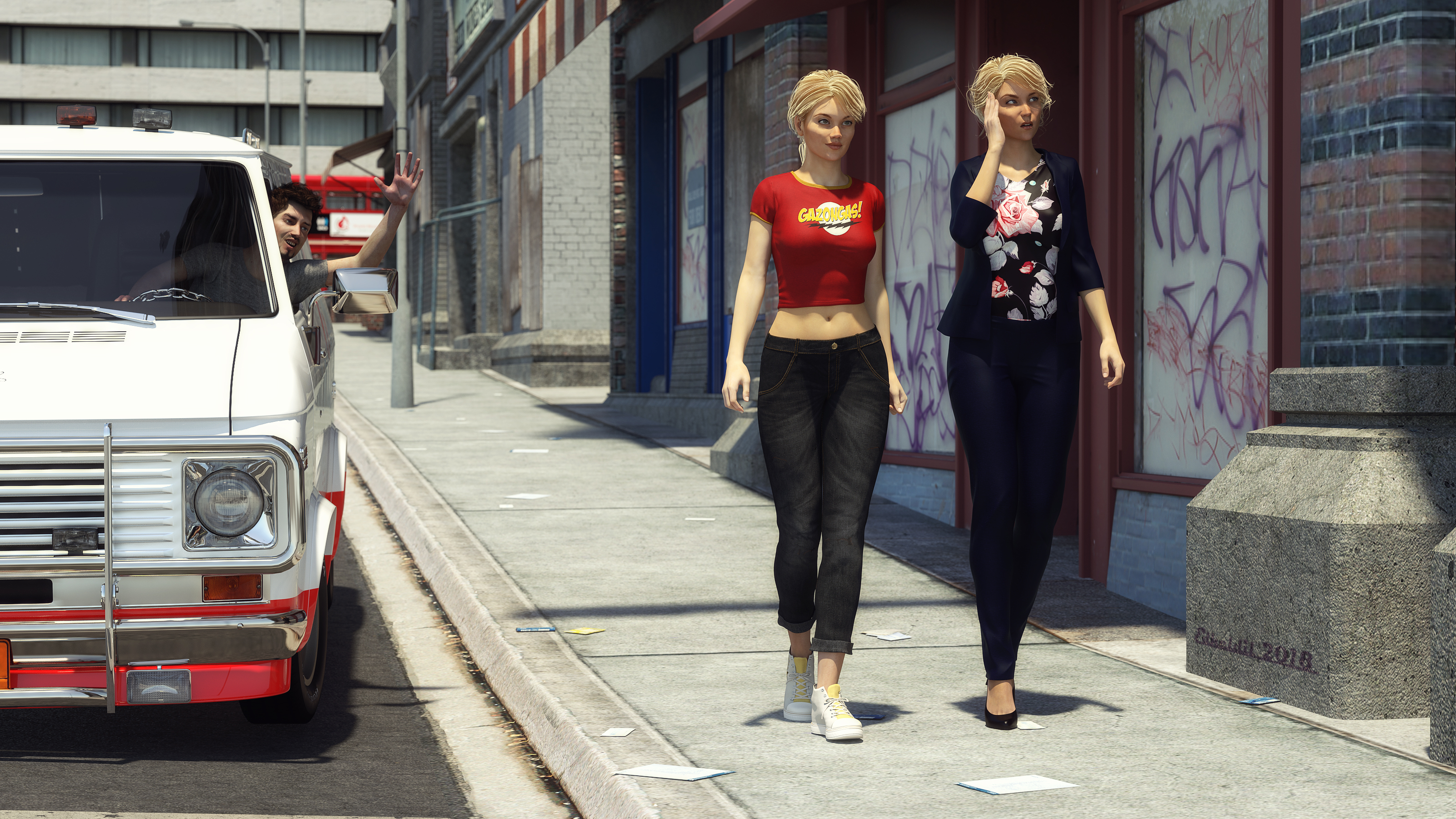 Watch
... to the lettering of your clothes!

Workflow: DAZStudio4.10 -> Iray -> Photoshop

i do not understand the joke, but great image as always
Reply

Take a closer look to letters of her shirt!!

Thank you.

Reply

From the looks on her face ... she paid very close attention and chose them quite deliberately.
Actually the real question is: What's written on the back that gets Mr. 'to cool for this planet' so exited?
Reply

Reply

Reply