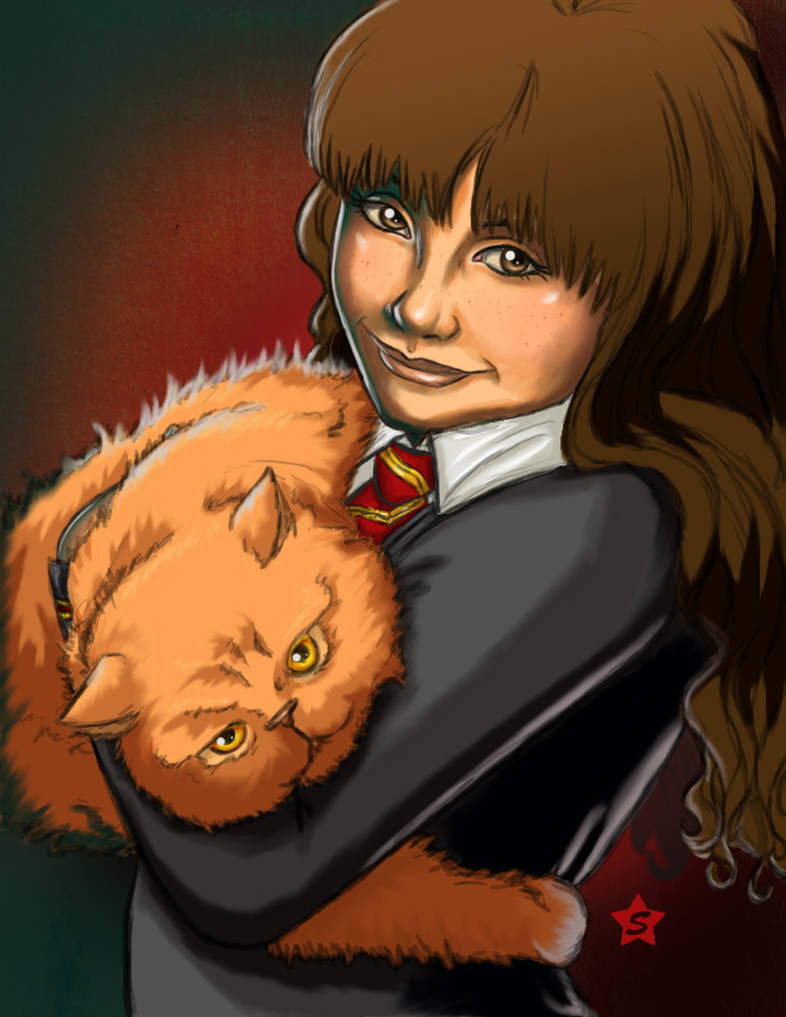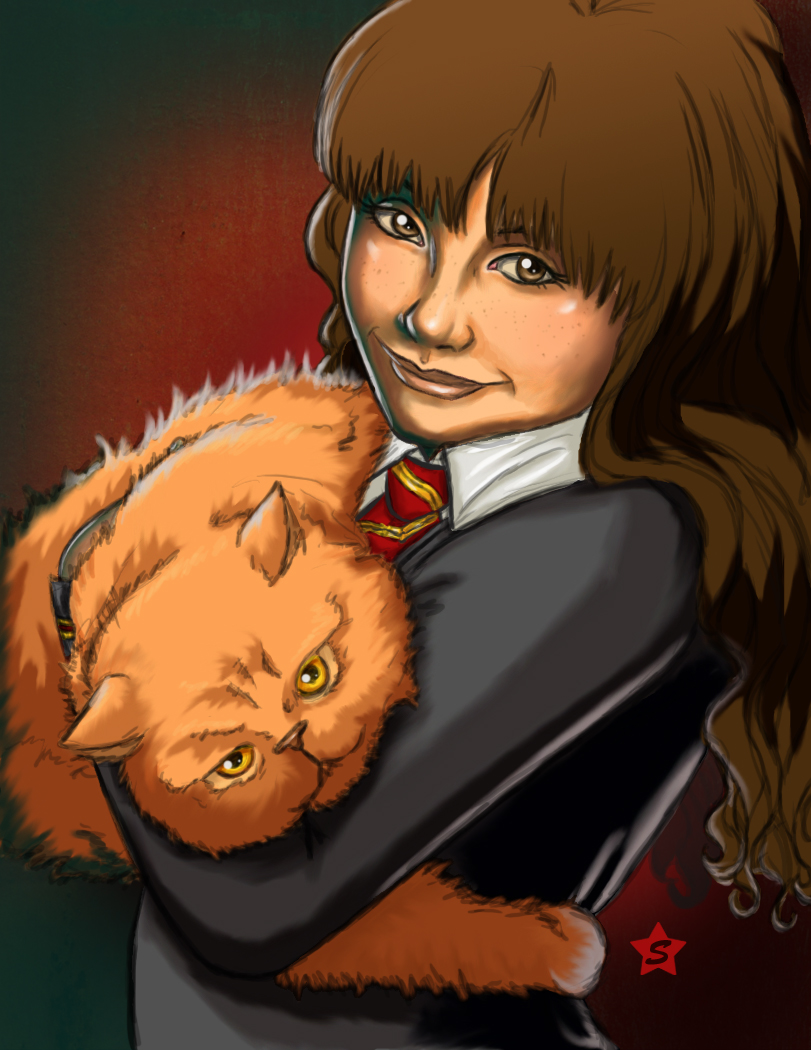 Watch
This is for the Hermione Art Jam

is hosting.
Click here
for more info.

Are you all excited for HP: And the Half Blood Prince? We are! This is also my favorite book from the series [besides GoF] so I can't wait!

Hermione Granger and Crookshanks are from JK Rowling's Harry Potter book series.

Awesome work on Ms. Granger, it's hard to imagine that Emma Watson went from playing one of the most popular HP characters to playing Belle in the Beauty and the Beast remake (and had Disney Infinity not got canned this year, we would have had our very own Hermione Granger in DI form, just she wouldn't have cast spells).

And Crookshanks looks soo cute and fluffy, I want to adopt him soo bad (but I already have a fluffy gray bundle of kitty to take care of.)
Reply

I really love how you drew Hermione really well. Her hair came out really beautiful and I especially love her smile. The cat (Crookshanks) that she's holding came out really nice.

Reply

Not the prettiest of kitty kats, to be sure, but you did an amazing job on this piece! I'm assuming by now you've seen the film, right? What did you think of it?

Reply


No, he's not! But I'd like one since he's pretty useful [half Kneazle -
[link]
I did see it, and while I have some issues with inconsistency with the book, I like it for what it was.

Cinematography for one was beautiful, and the soundtrack was really nice. I figure that since they're splitting Deathly Hallows into two movies, that they'll put some stuff that were missing into that.
Reply

Yeah, I am thinking that they might have D's funeral at the beginning of the next film, as it would seem odd not to include it at all!

I have yet to read the final book, as I want it to be a complete and total surprise when I see the films(not an easy task, I assure you!)!

Reply

*randomly buts into an old conversation* Dumbledore's funeral isn't in the 6th movie? That's it, I'm not watching it.
Reply

Yeah, that's very possible. I commend you on your patience, I had to read it the day it was released!

Reply

Reply

Wow!!! Nice!!

Thanks.

Reply

Thank you very much!

I missed the Shego Jam due to deadlines, so I had to get in on this!

Reply

I love how much life is in her eyes! Beautiful work.

Reply